These lovely products designed by Kouichi Okamoto are elegant and alluring. The Honeycomb Lamp is a lighting fixture I'd love to touch.
Glass Tank
When the amount in the open glass decreases, a constant amount flows into the glass from the tank. The air pressure and water pressure prevents this glass from overflowing.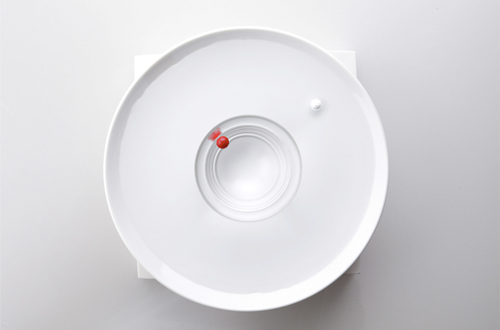 Water Clock
The balls that float in the water of any plate and glass of choice can display time. It operates with magnets, which are located in the ceramic mechanism that causes allows the balls to operate the same way clock hands would.
Bulb Lantern
This lantern is a traditional Japanese paper lantern that mimics the appearance of a light bulb.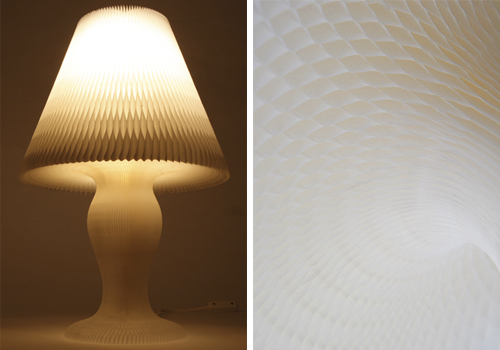 Honeycomb Lantern
This lamp's honeycomb appearance is created using denguri paper, a local product in the Shikoku region of Japan.