The Laidley Street Residence by Zack | DeVito Architecture is located in San Francisco, CA, and has a lot of stainless steel going on inside. From the outside, the cool gray almost looks metallic at night.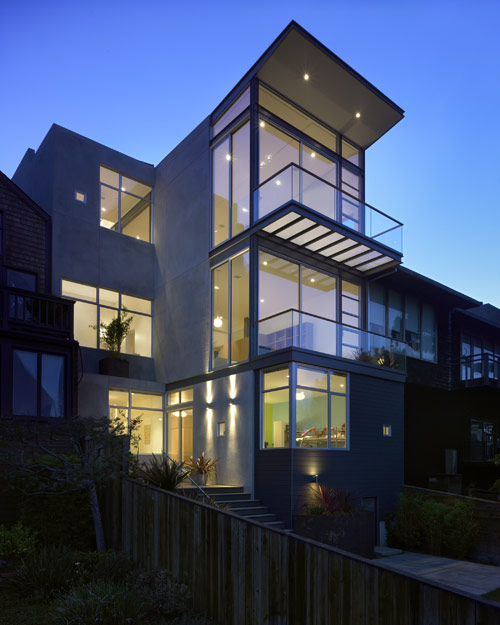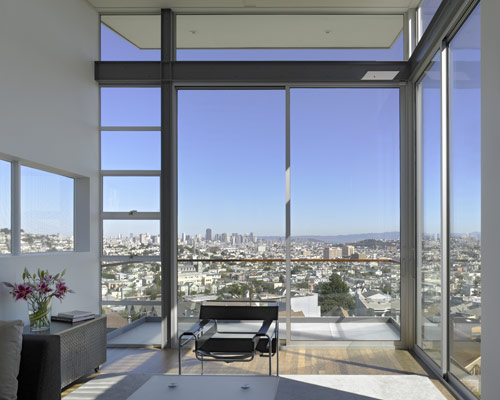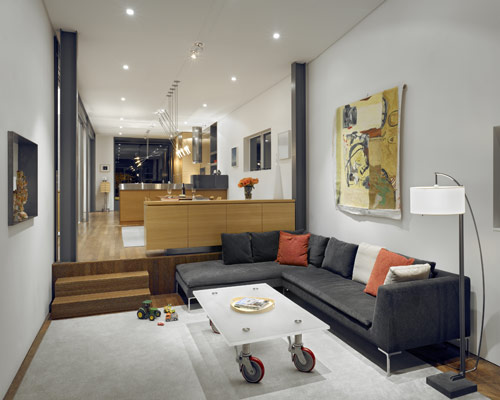 From the architects:
This new, ground-up single-family residence peers over a steep downhill slope where views of the City are omnipresent. Light floods through the translucent stair lighting the core of the three levels. The open plan is composed rationally as two side-by-side sliding volumes whose larger volume pushes further out toward the view. Using a consistent palette of materials and detailing techniques the project exemplifies craft. The house uses current techniques of sustainable design and construction with high fly ash concrete, engineered lumber, FSC certified woods, Palm Wood flooring among others. The house is fully powered by PV panels and solar hot water panels. Using panelized construction, 80% of the framing was built off-site and delivered to the site and craned into place.
Photos by Bruce Damonte and Paul Dryer.