The Land Rover Defender 75th Limited Edition Will Make Others Green With Envy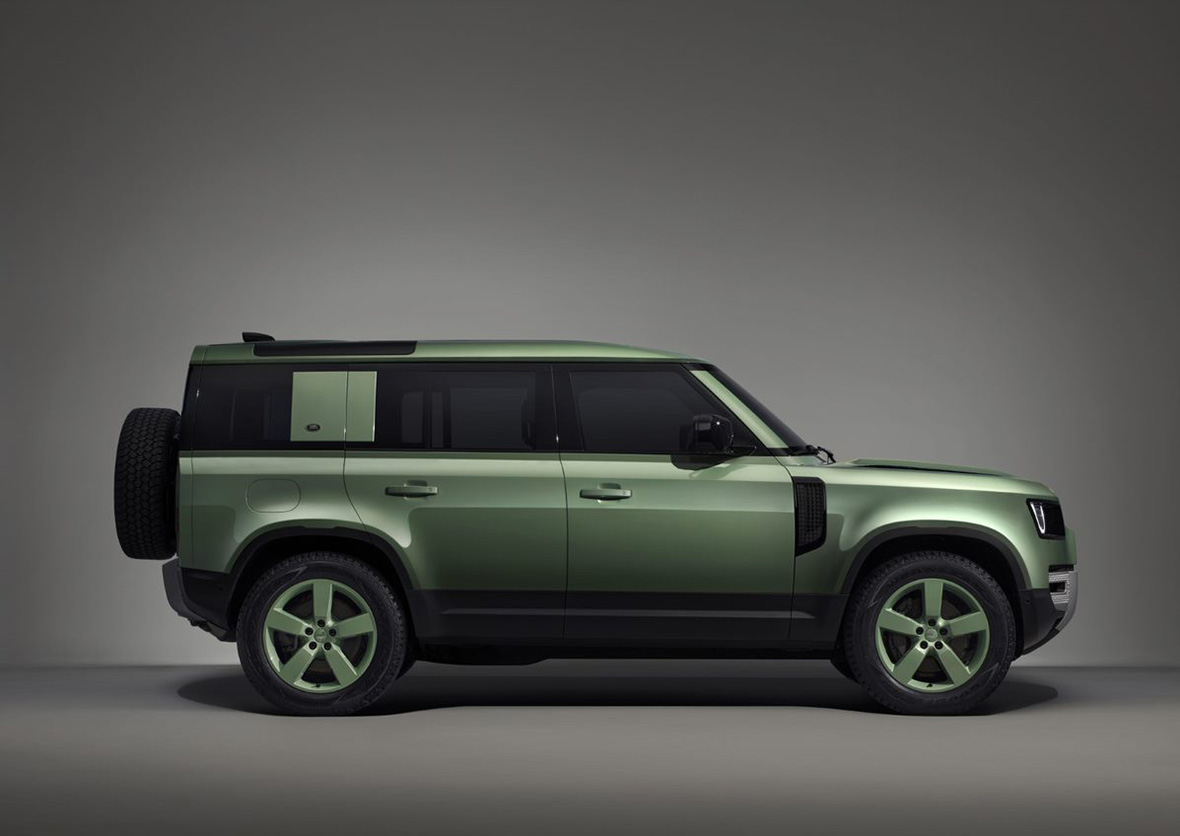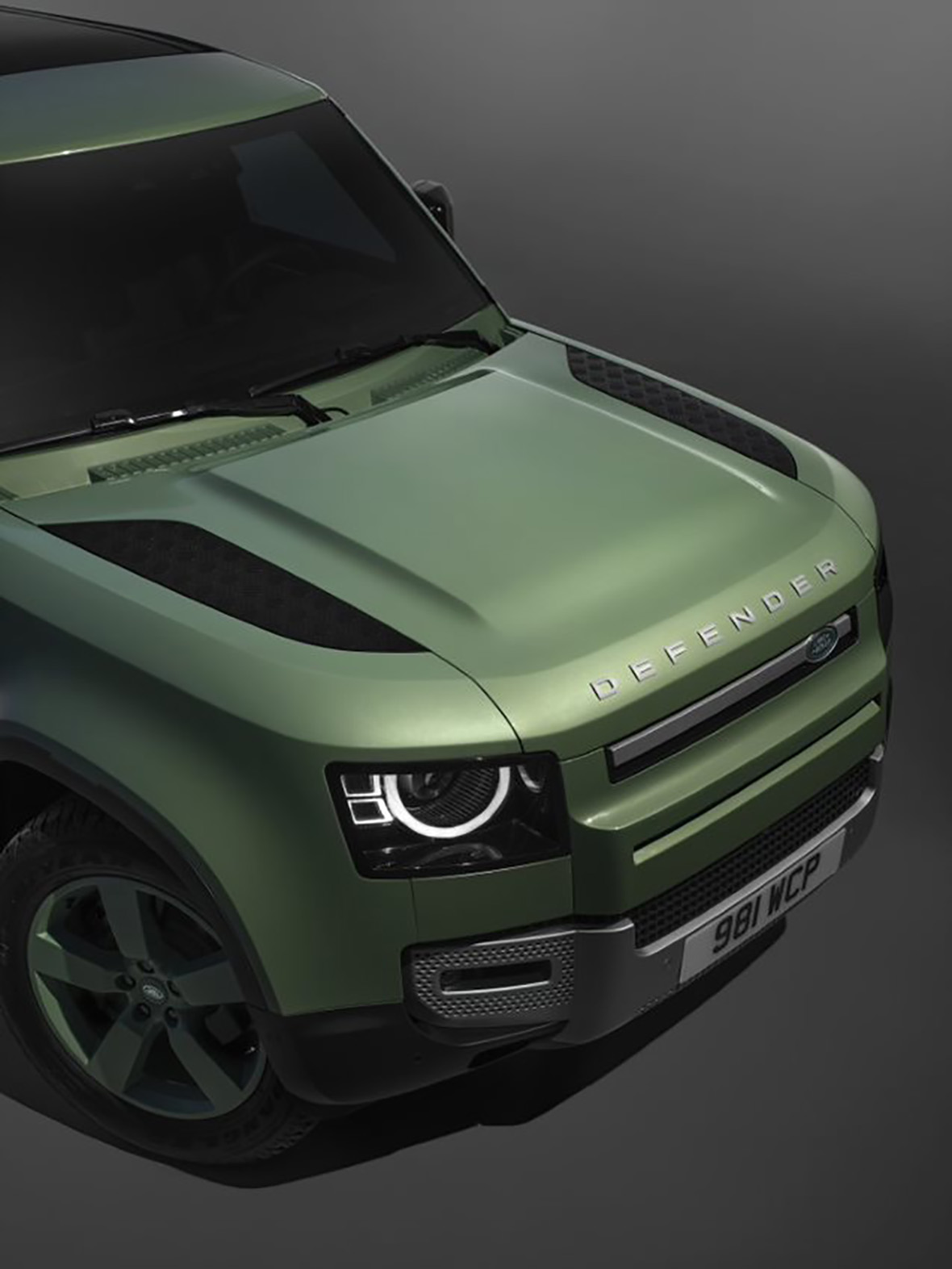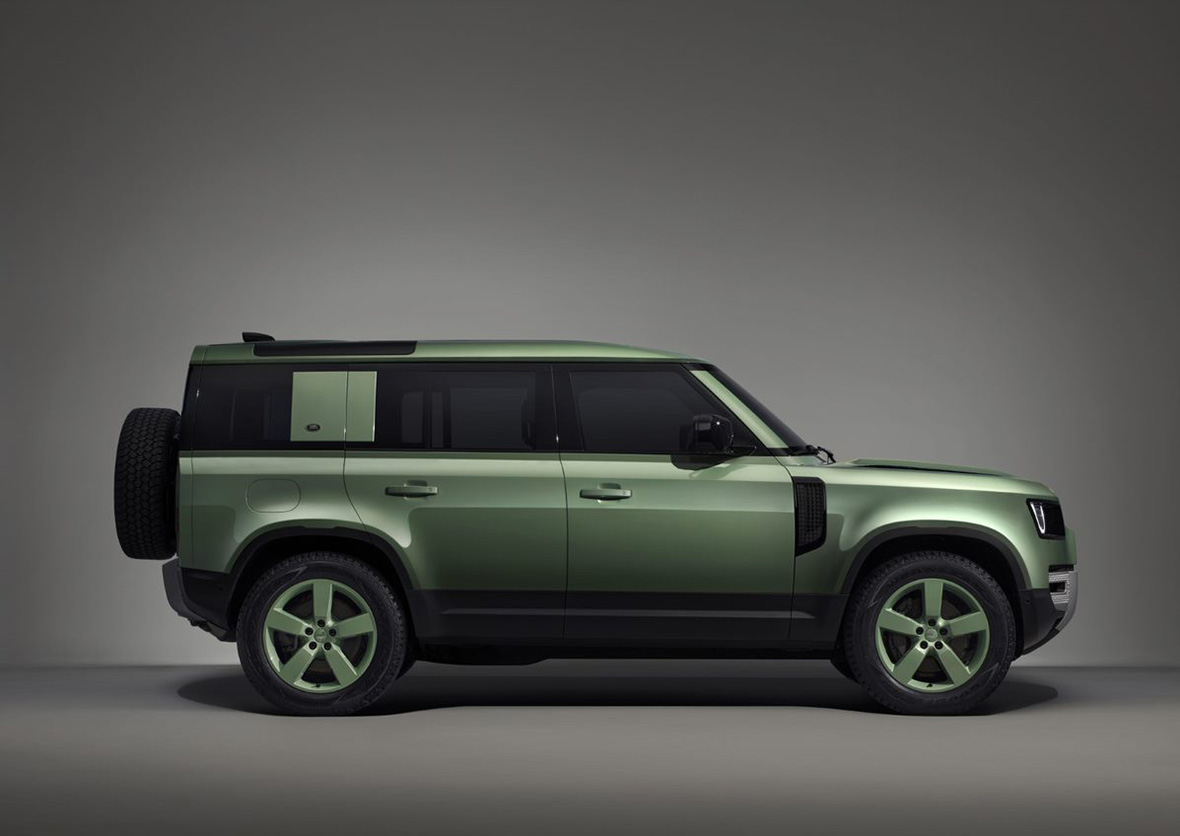 The Land Rover Defender 75th Limited Edition Will Make Others Green With Envy
1/6 Photos
2/6 Photos
3/6 Photos
4/6 Photos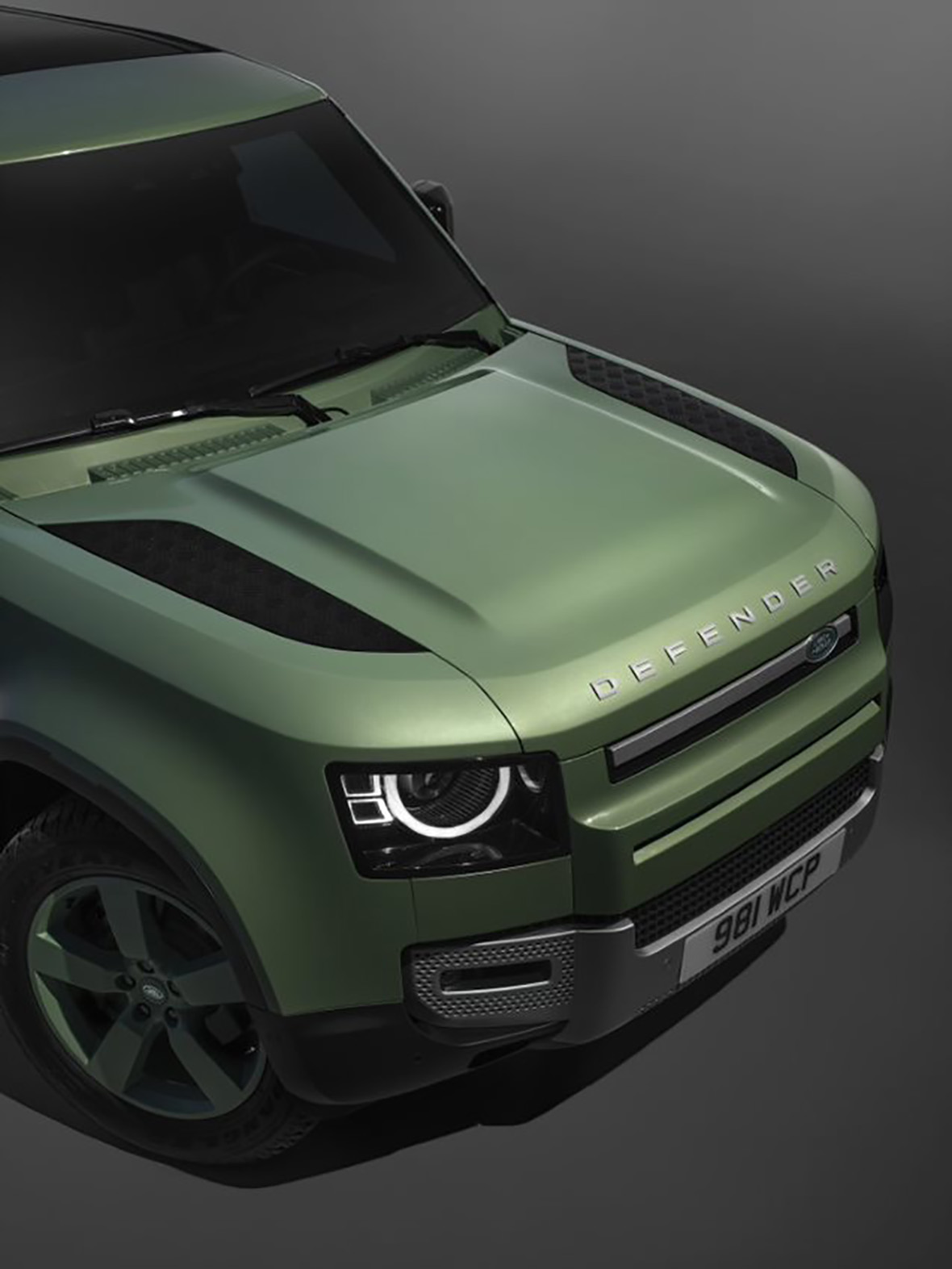 5/6 Photos
6/6 Photos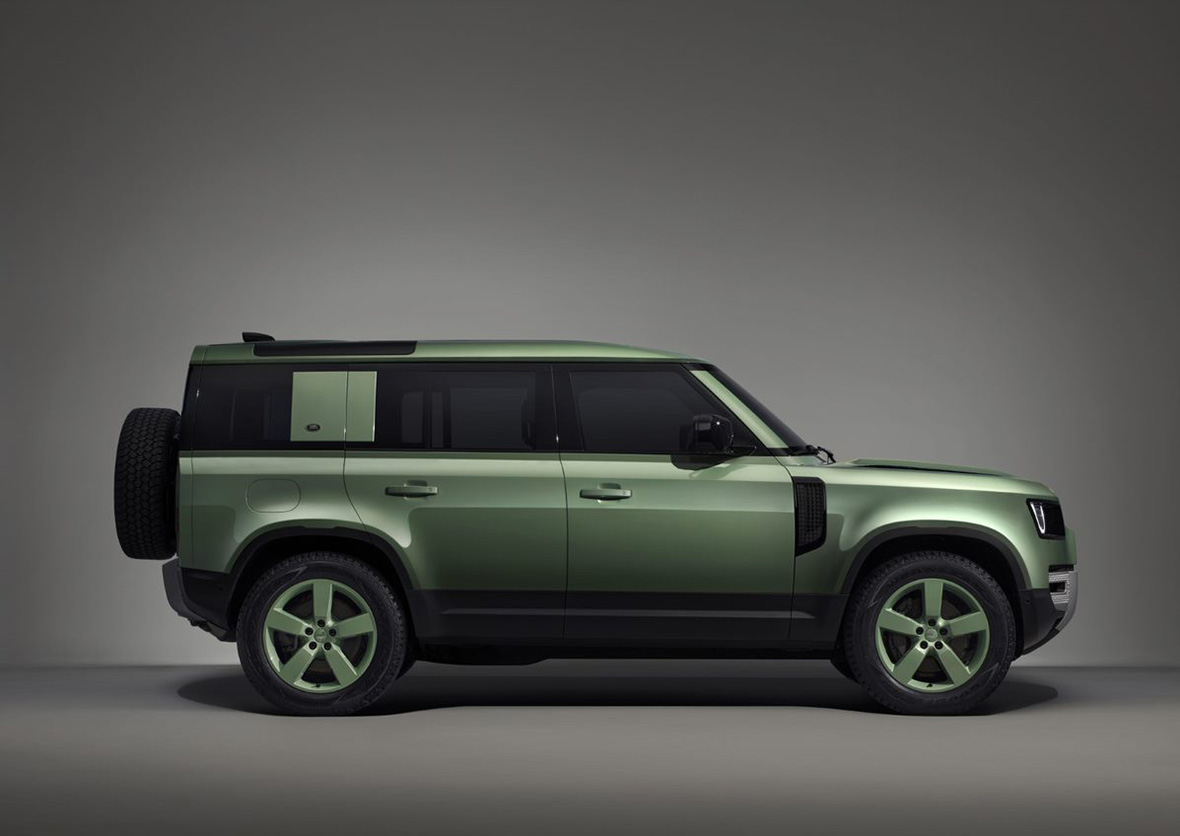 Named after the verdant Lake District countryside village in England, Land Rover has bestowed the Defender 75th Limited Edition a captivating new Grasmere Green color theme. The mildly matte and herbaceous hue is one dashing color, with the light metallic green imparting the automotive adventurer's silhouette a notably new personality extending right down to its matching wheels while accentuating its satisfyingly rugged and boxy proportions.
The color theme developed to celebrate three-quarters of a century of the automotive brand is available in 90 or 110 body designs, and extends  inside and out. An assortment of unique detailing and aesthetic finishes are exclusive to the vehicle, including 20-inch alloy wheels with matching center caps also finished in Grasmere Green and Ceres Silver colored bumpers. In sum it arrives as more sophisticated option to its more audaciously adventurous Trophy Edition counterpart.
Inside, the Defender 75th Limited Edition brings in the exterior's brushed Grasmere Green Powder Coat across the Cross Car Beam and end caps, with laser-etched detailing spelling out the Defender moniker. The seats are finished in Resist Ebony, with the veneer on the center console featuring a durable Robustec material.
Beyond these aesthetic finishes, the 75th anniversary edition remains the same as its standard mild hybrid electric powered counterpart, including the inclusion of options for all-terrain exploration such as Configurable Terrain Response, 3D Surround Camera, Meridian Sound System, Premium LED front lighting, 11.4-inch Pivi Pro infotainment system, Head-Up Display, and Wireless Device Charger.
Reflective of the entire lifestyle surrounding the Land Rover brand, the 75th Limited Edition arrives with a matching Lifestyle Collection of goods, including a unique, minimalist watch featuring two straps, a functional backpack, and clothing adorned with the 75 Years graphics to inform everyone of your fortune. And fortunate you will have to be to nab one of the new Defender 75th Limited Edition, for they start at $90,000 for the 90, and $93,000 for the 110.