Carlos Jiménez, a young designer from Almería in Andalusia, Spain, created a series of wooden trays for GIR from his memory of sitting in planes. As he gained elevation, the geography of lines down below started to blur and meld into each other. This idea helped him create Lands, a series of interlocking wooden trays inspired by aerial landscapes.
I have taken a plane many times, however, flying is always an exciting experience for me. Being in my seat and seeing how, as if by magic, the plane takes off and with every second things seem smaller down there. And I feel how, after many years, I keep looking down out of the window as when I was a child. Already from the air, I start seeing the roads, villages, fields, mountains… And finally, just clouds.

From this experience, the Lands collection was born. A collection of wood trays inspired by aerial landscapes.
The trays come in 6 different shapes and sizes and can be used for almost anything: displaying stationery, holding your keys, or as a saucer for that favorite mug that's sitting on your desk.
The trays can be used on both sides and come in ash wood and steamed walnut wood.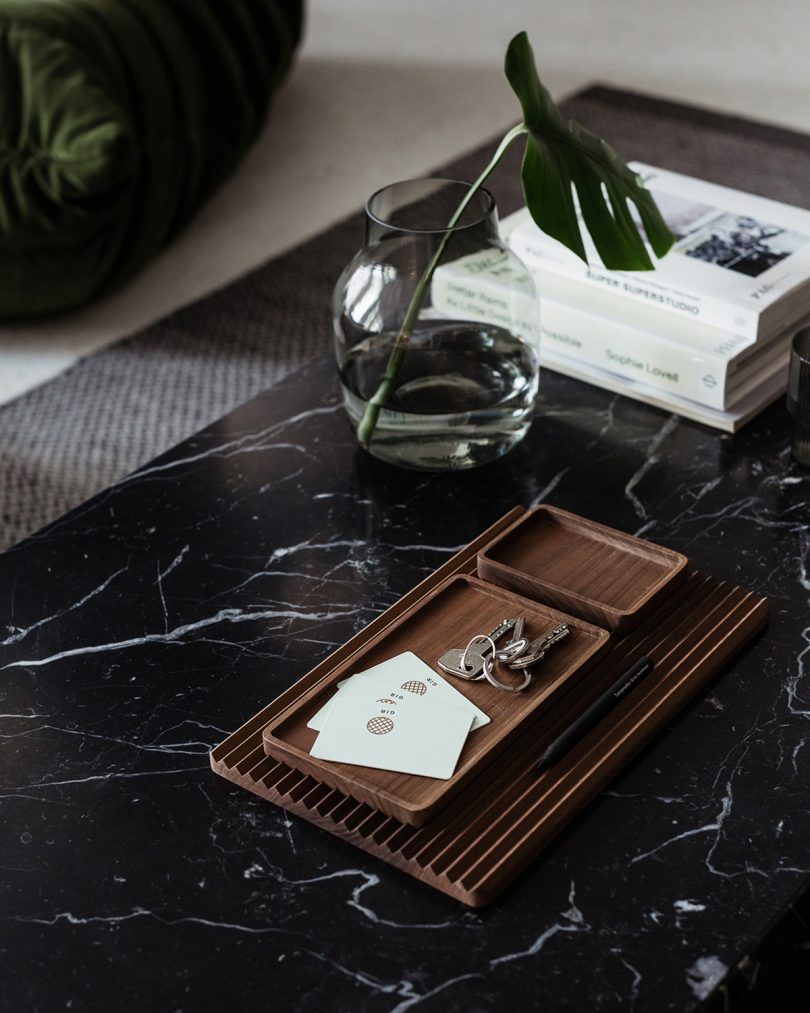 Photos by Tatjana Zlatkovic.