If you haven't heard, Los Angeles is now home to the Museum of Ice Cream! This confectionery exhibit founded by Maryellis Bunn and Manish Vora is a sweet homage to the popular dessert and was sold out in New York where it was previously based. The new downtown LA location is four times bigger but it's selling out just as fast (Update: It's currently sold out through July 10th). There are 12 different rooms, each with quirky installations that are seemingly right out the pages of Willy Wonka's playbook and, of course, rotating sweet treats from local ice cream shops along the way.
Upon entering, you'll be greeted with a donut and cupcake wall in a room where you'll wait for your tour to begin.
The tour begins in a pink room full of phones where you'll get a special call from none other than Seth Rogen who will instruct you on the in's and out's of the museum.
Move on through to the California room where you'll taste your first ice cream treat while being surrounded by pink palm trees and quintessentially LA-inspired murals.
Then, go bananas in the next room where hundreds of pink and yellow bananas hang from the ceiling. Two pro tips: find the hidden yellow banana and scratch the walls for a sensory surprise.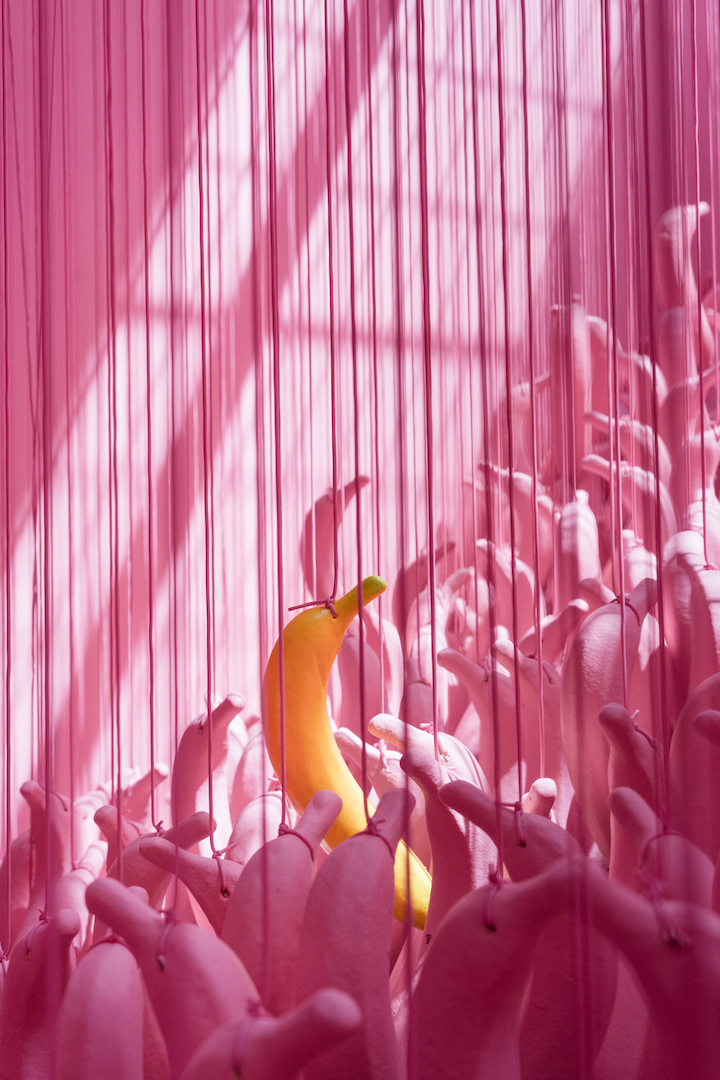 Speaking of sensory surprises, the next room is home to mint planters growing in cacao chip soil. It literally smells like mint chocolate chip here!
Try your hand at winning some cotton candy in the next rainbow room.
In the room that pays homage to all the ingredients found in ice cream, you'll also find two sets of sweetly decorated shoes designed by Rhonda Voo.
Giant colorful popsicles by Keith Magruder of Baker's Son make for a picture perfect Instagram.
Grab some gummy bears while you check out the bigger sized sculptures.
Abel Bentin's installation shows what happens when cones attack.
The highlight of the museum has to be the pool of sprinkles where you can actually dive in! (The sprinkles are actually antimicrobial plastic so you won't have melting candies on your white jeans.)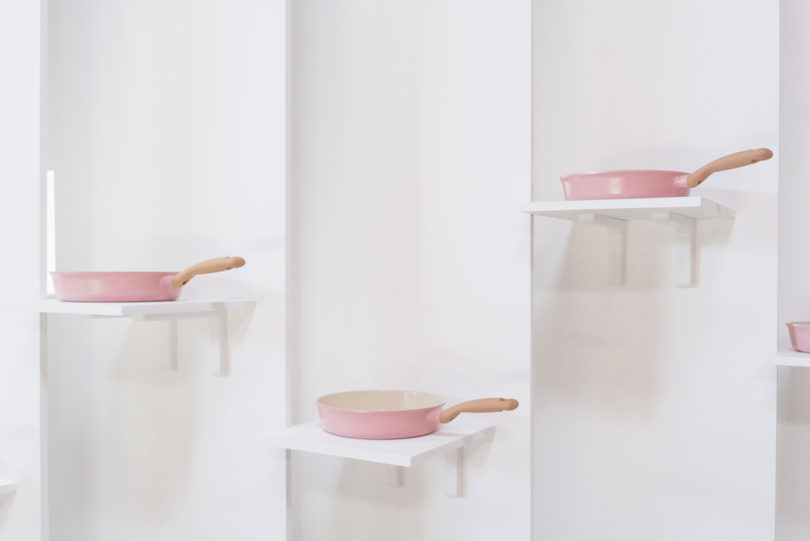 Finally, ease off your sugar high in the last room on the neapolitan sandwich swing but not before grabbing a pancake ice cream sandwich placed in pans by concealed workers. Here you can play a game of ping pong on a ping table table you can actually purchase at the shop.
Check out ticket information to the Museum of Ice Cream here.
All photos by Jennifer Chong.