LEGO Celebrates Their Fans' Diversity With Everyone is Awesome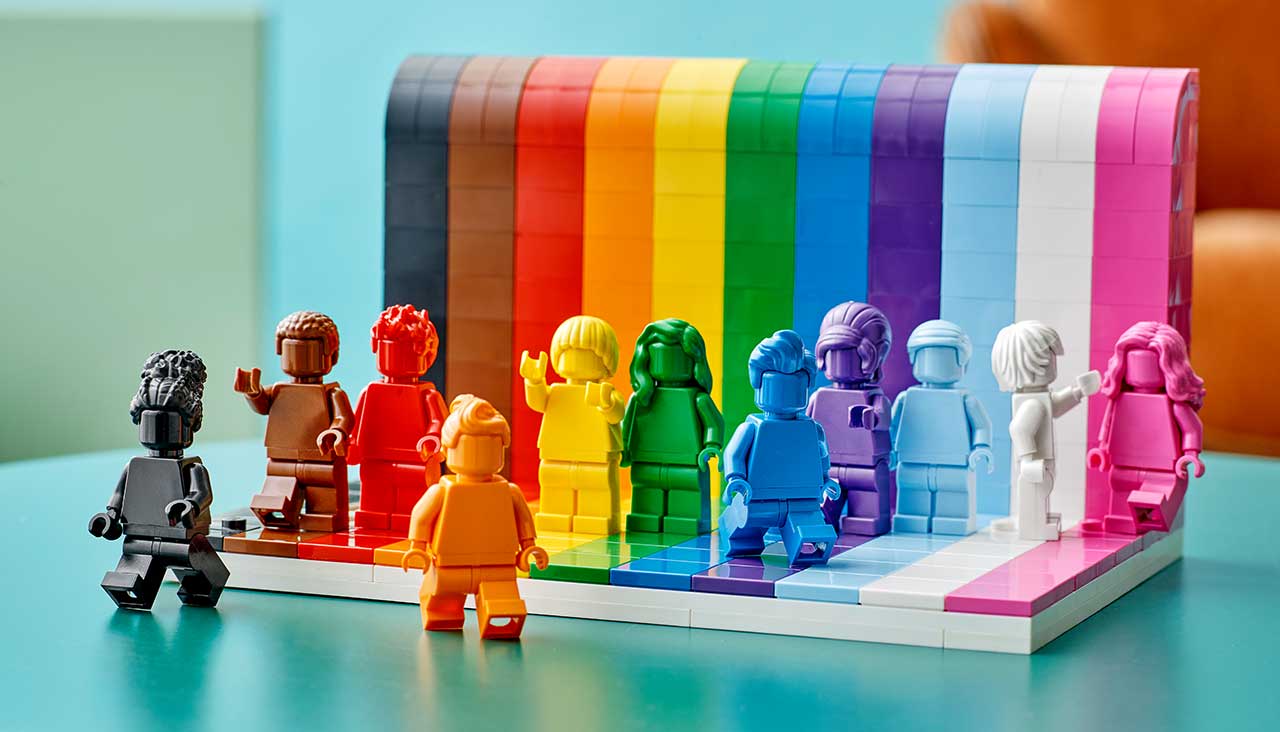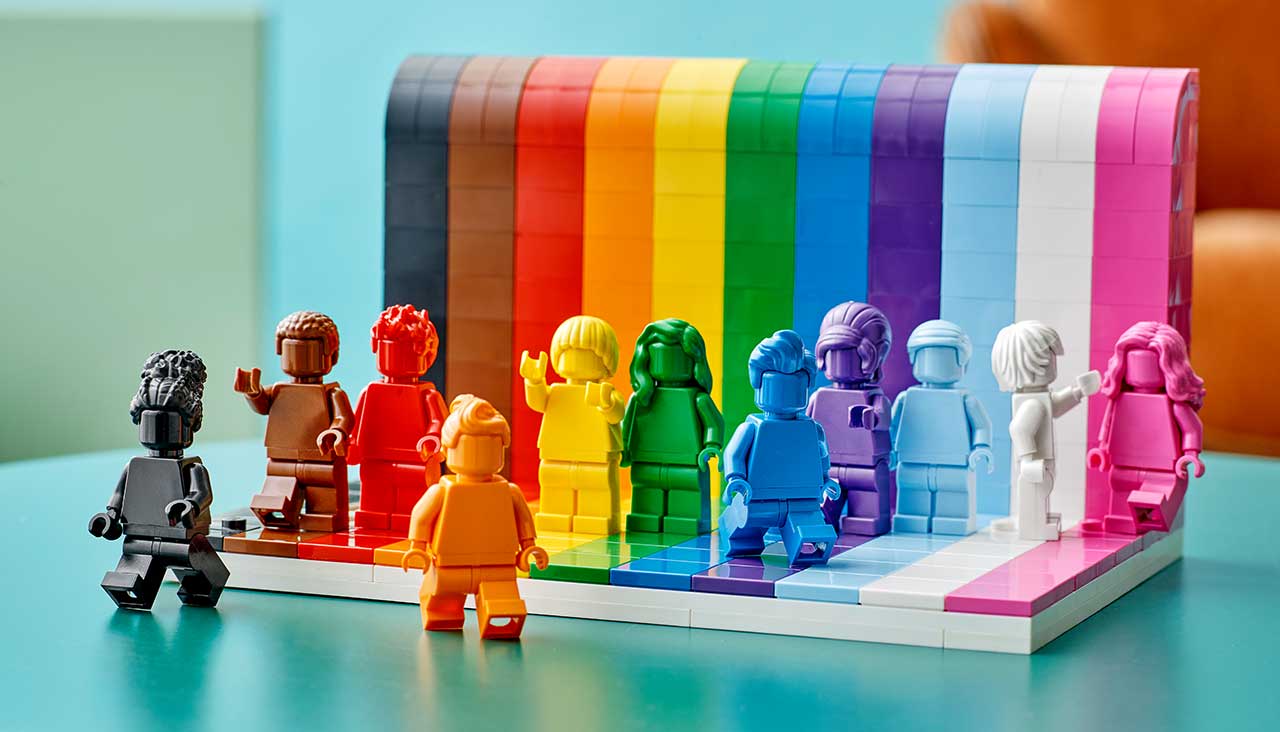 LEGO Celebrates Their Fans' Diversity With Everyone is Awesome
1/14 Photos
2/14 Photos
3/14 Photos
4/14 Photos
5/14 Photos
6/14 Photos
7/14 Photos
8/14 Photos
9/14 Photos
10/14 Photos
11/14 Photos
12/14 Photos
13/14 Photos
14/14 Photos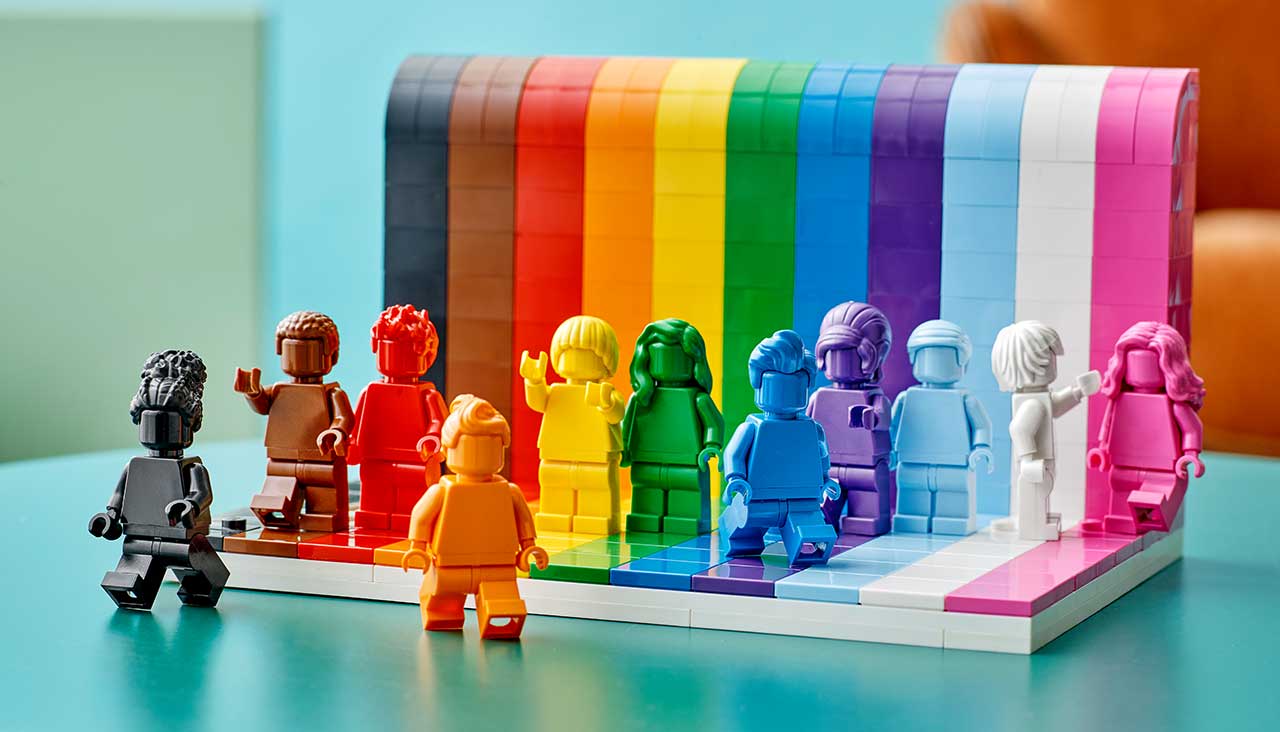 The LEGO Group is kicking off Pride Month with the launch of Everyone is Awesome, a set that celebrates the diversity of LEGO fans worldwide. The colorful model is inspired by the iconic Pride flag which is a symbol of love and inclusivity in the LGBTQIA+ community. The 346-piece set features 11 monochrome minifigures decked out with their own hairstyle and color to match the striped stage that represents the colors of the Progress Pride Flag. The set's designer Matthew Ashton, who's also LEGO's Vice President of Design, said: "I wanted to create a model that symbolizes inclusivity and celebrates everyone, no matter how they identify or who they love."
From Matthew Ashton:
The starting point for this was my feeling that we, as a society, could be doing more to show support for each other and appreciate our differences. Being LGBTQIA+ myself, I knew I needed to step up to the plate and make a real statement about love and inclusivity, and generally spread some LEGO® love to everybody who needs it. Children are our role models and they welcome everyone, no matter their background. Something we should all be aspiring to.
The 346-piece set goes on sale June 1st, the first day of Pride Month, and will be available at LEGO.com and in LEGO branded stores for a retail price of $34.99.
This post contains affiliate links, so if you make a purchase from an affiliate link, we earn a commission. Thanks for supporting Design Milk!