LEGO Gives Van Gogh's Starry Night a Three-Dimensional Spin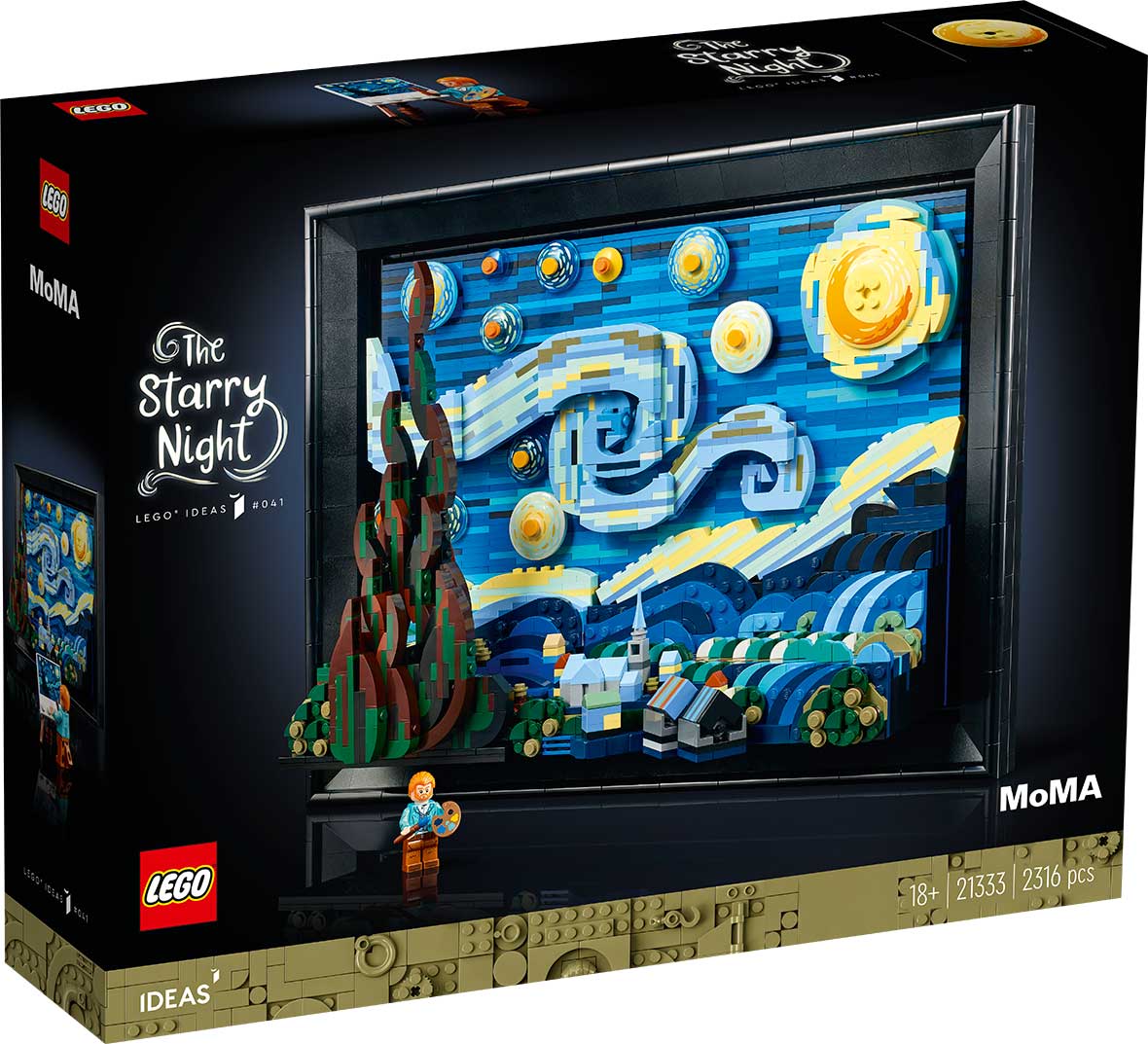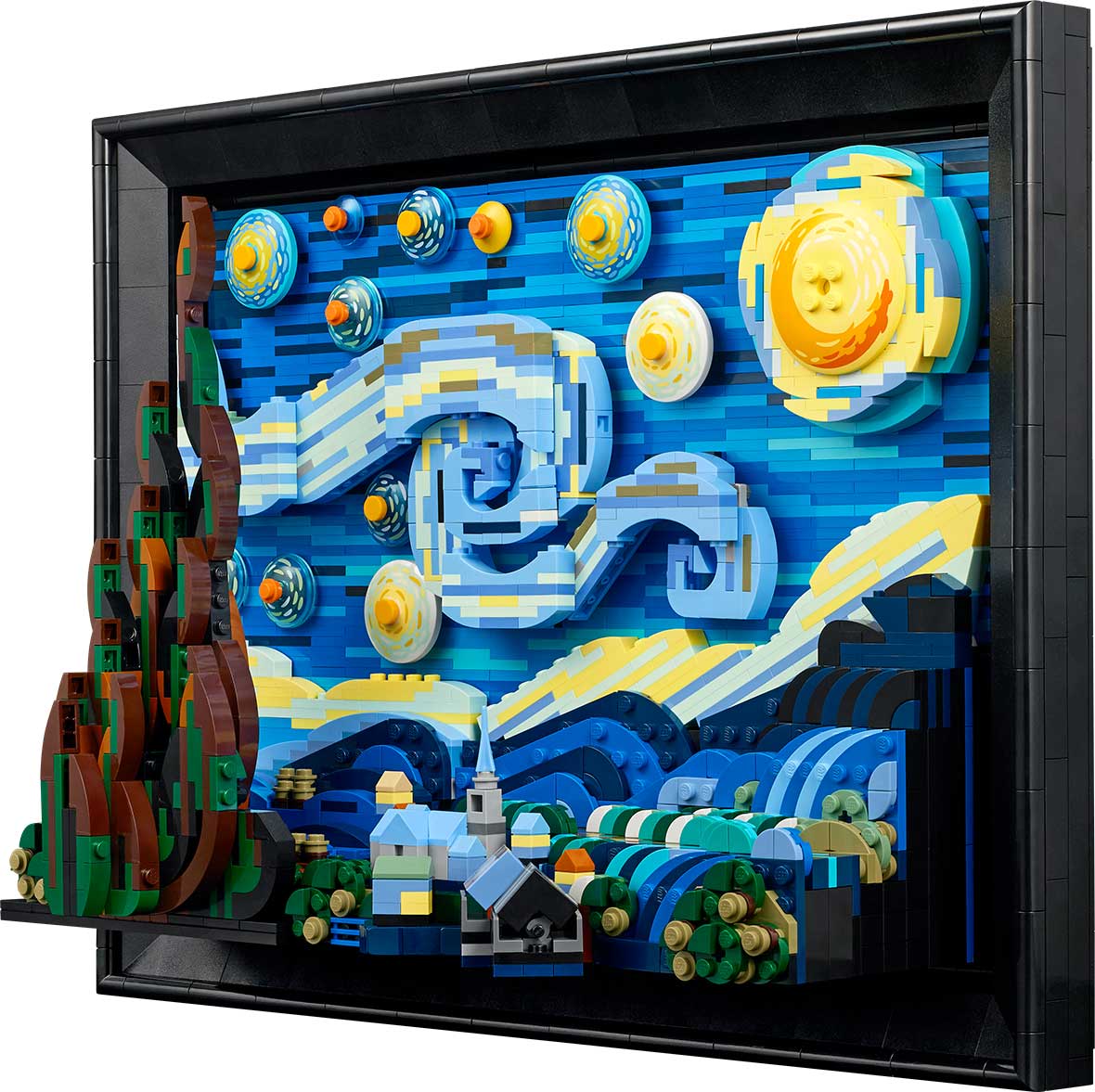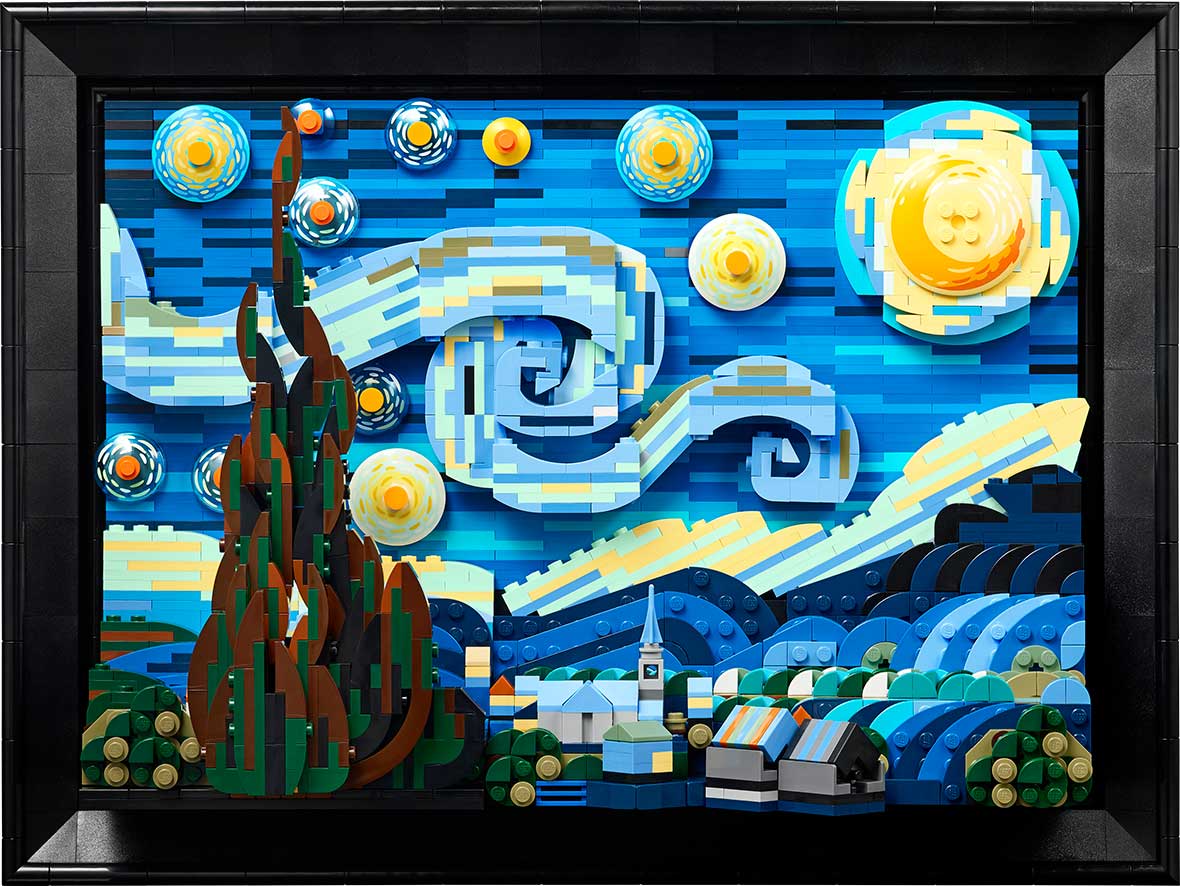 LEGO Gives Van Gogh's Starry Night a Three-Dimensional Spin
1/18 Photos
2/18 Photos
3/18 Photos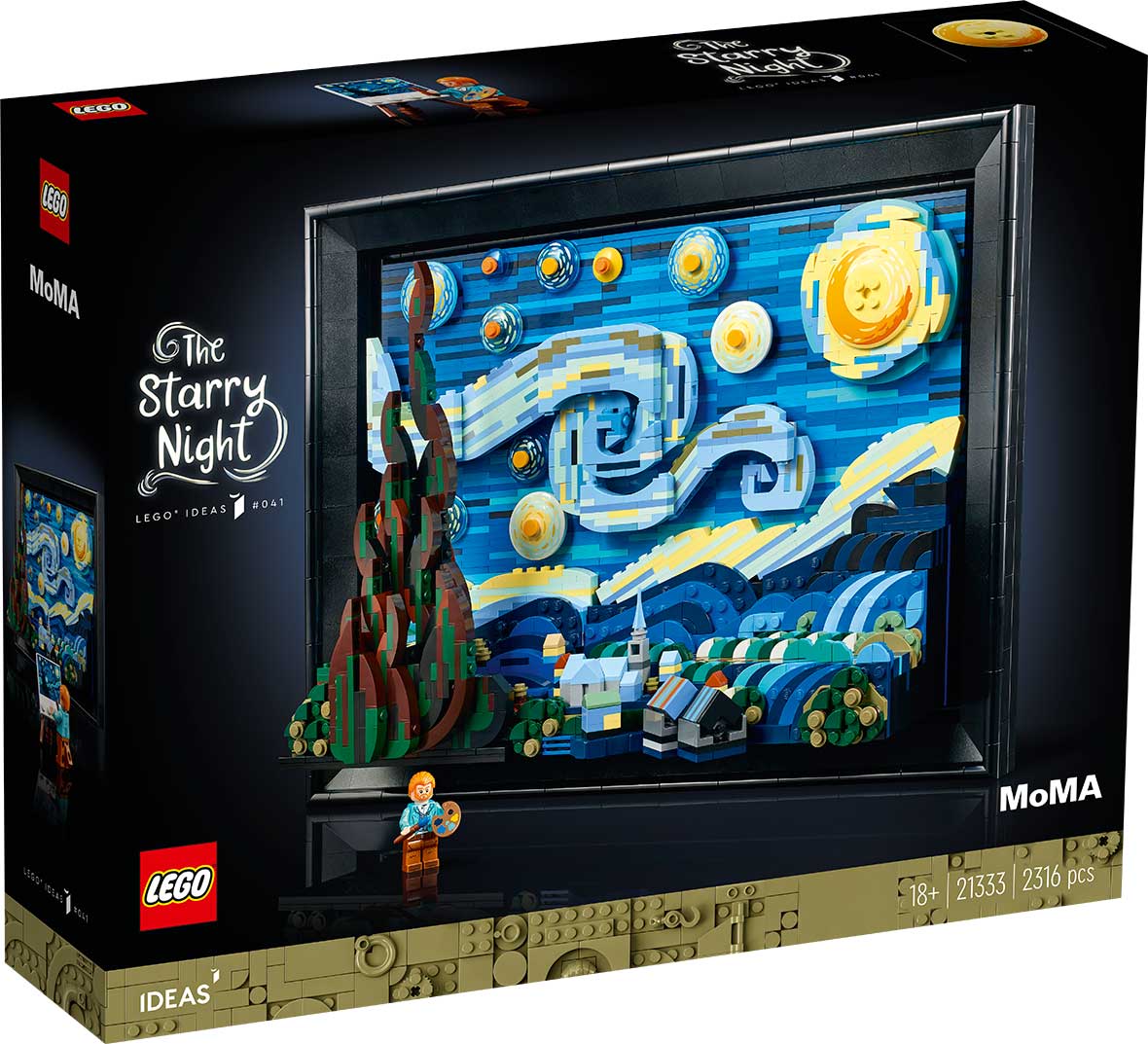 4/18 Photos
5/18 Photos
6/18 Photos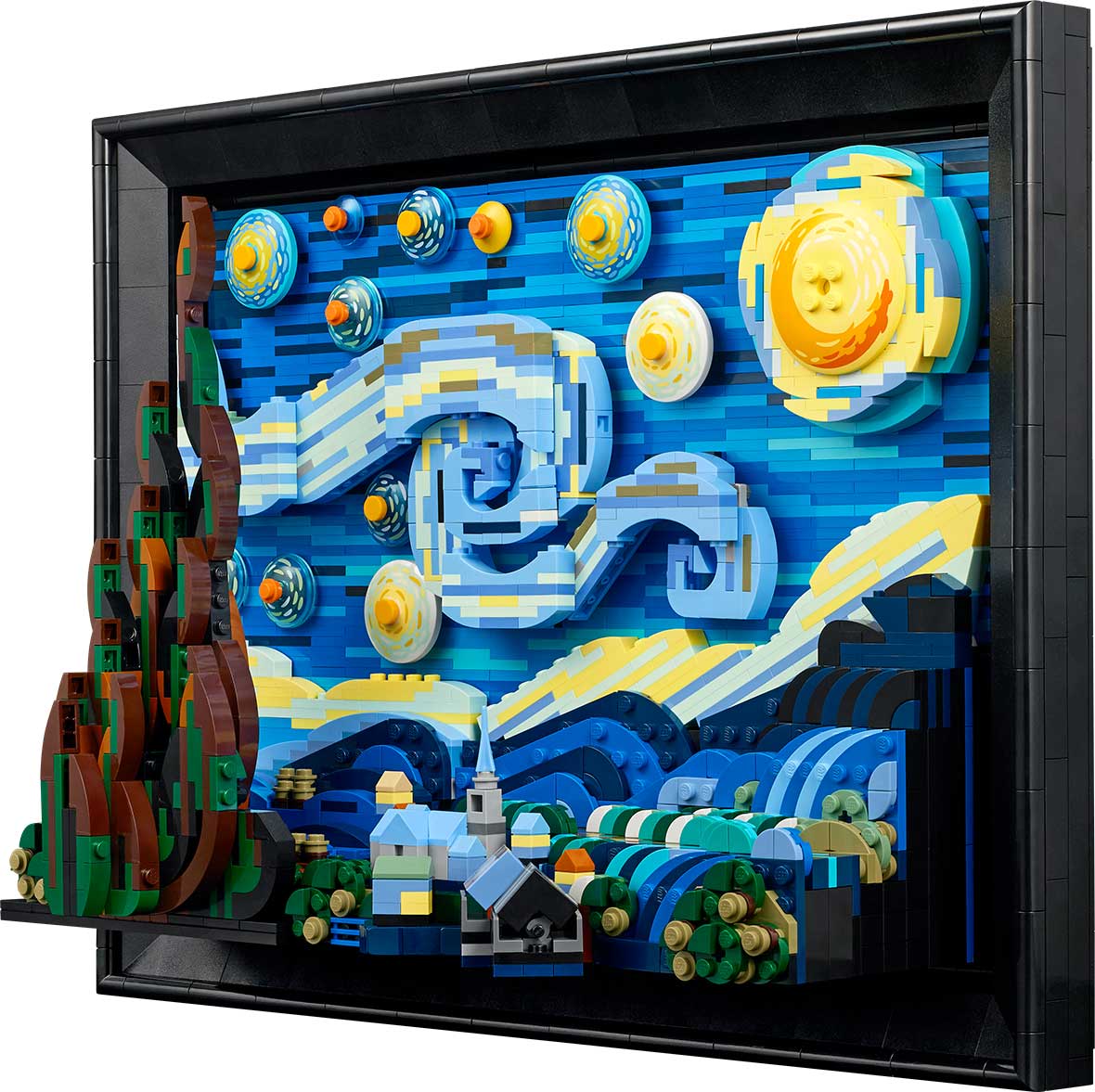 7/18 Photos
8/18 Photos
9/18 Photos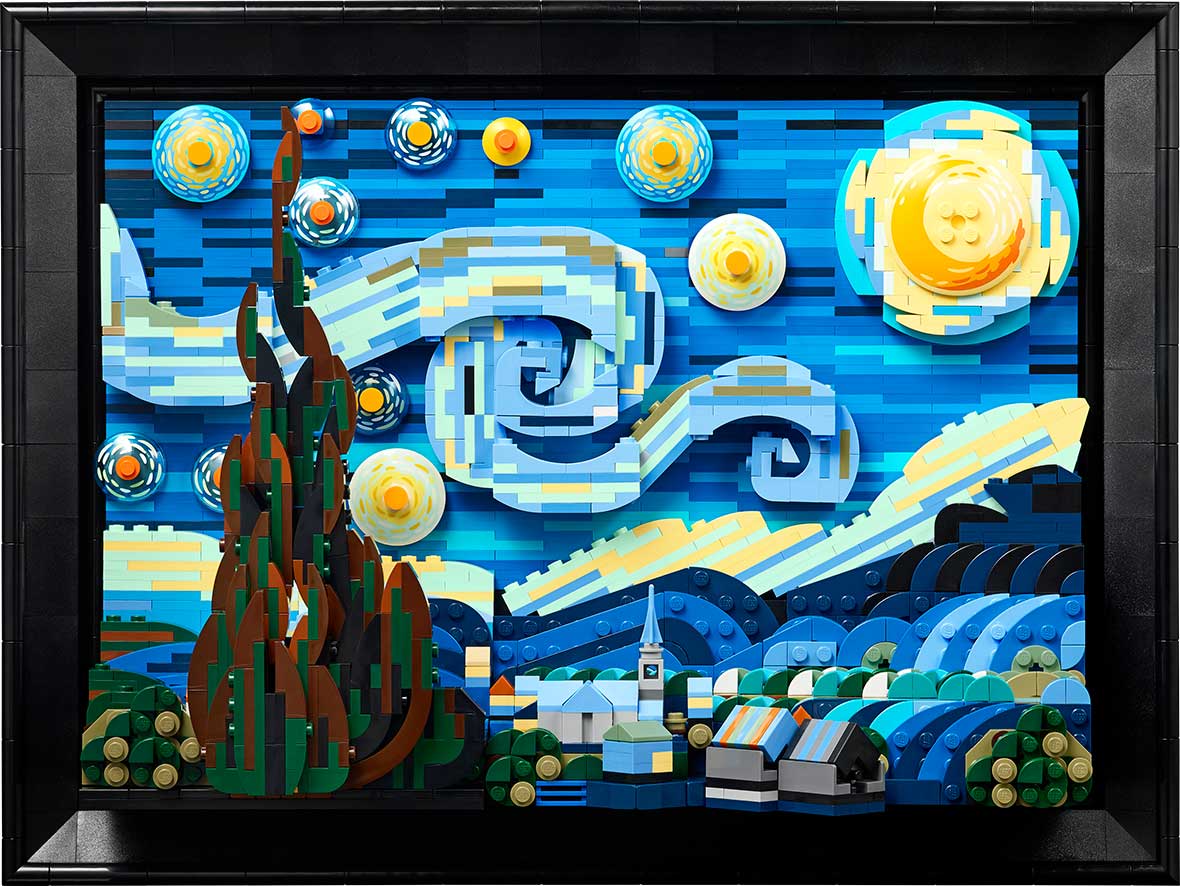 10/18 Photos
11/18 Photos
12/18 Photos
13/18 Photos
14/18 Photos
15/18 Photos
16/18 Photos
17/18 Photos
18/18 Photos
One of the most iconic paintings in the world is getting the LEGO treatment with a new set that launches today. The latest to come from LEGO® Ideas, in conjunction with The Museum of Modern Art, is Vincent van Gogh's masterpiece, Starry Night. The 2,316-piece set is designed by Hong Kong-based Truman Cheng, a 25-year-old LEGO fan who submitted the design via the LEGO® Ideas platform. After submitting his design in July 2020 and garnering the 10,000 supporters needed to advance it, LEGO gave the green light last year and now the set is available for purchase.
The design takes Starry Night a step farther by turning it three-dimensional which adds more details and depth to the finished product. It even includes a Vincent van Gogh minifigure complete with a paint brush, palette, easel, and mini painting. It's designed to be hung on the wall (there's a bracket on the back) or it can sit on a table or shelf for you to admire your work. Since most of us will never own a van Gogh painting, this LEGO version is a fun option to add to your home.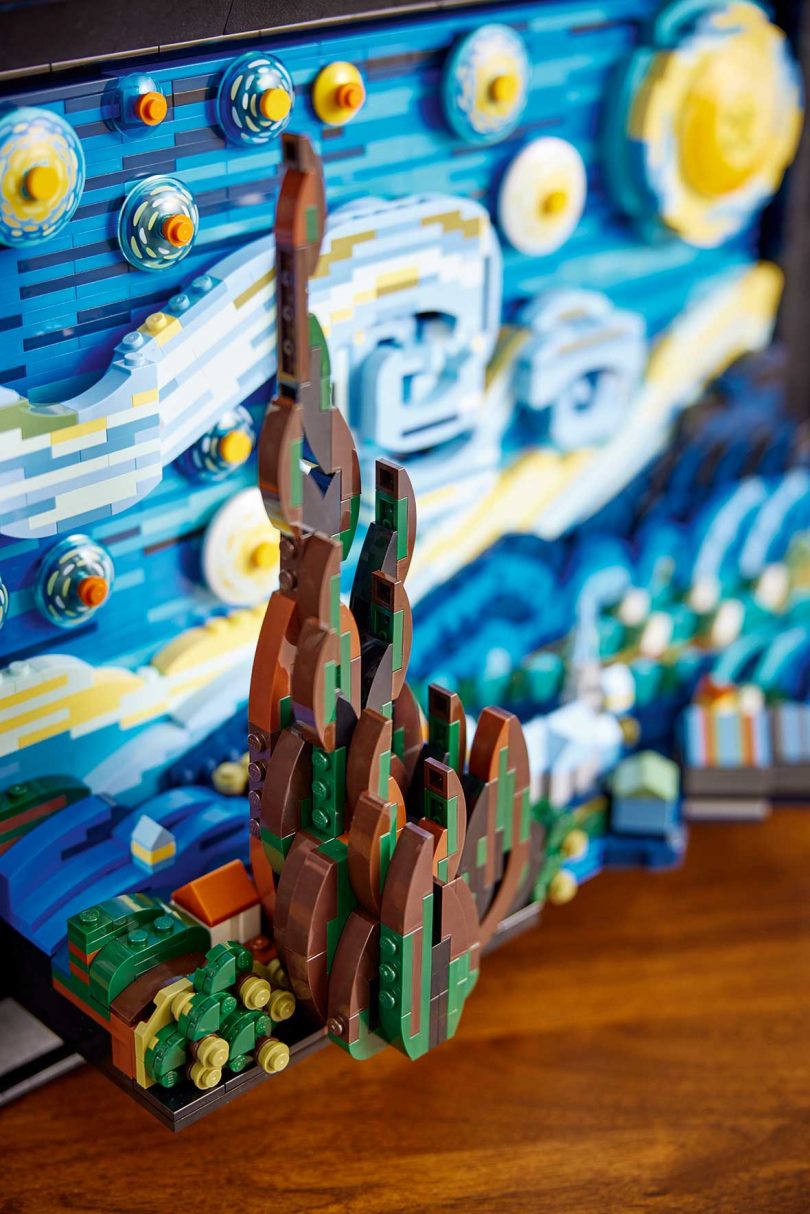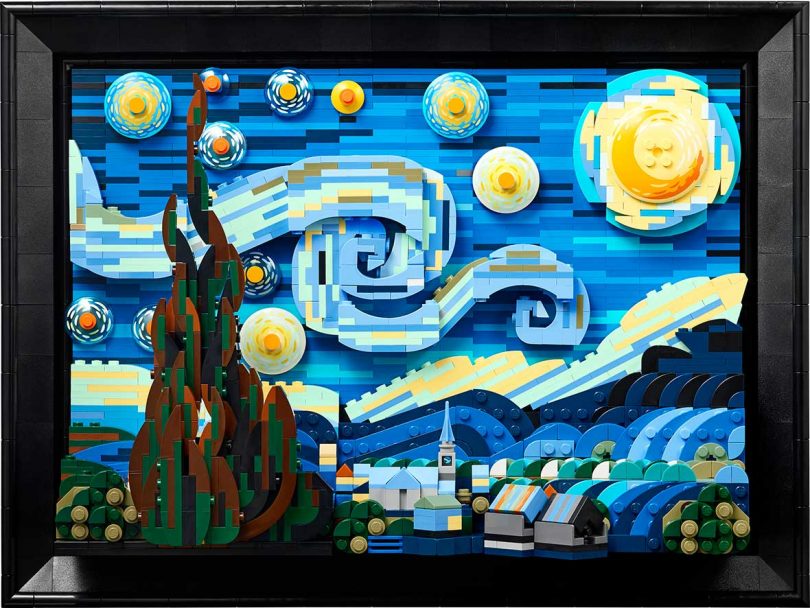 The Starry Night by Vincent van Gogh LEGO® Ideas set is available now at lego.com.
This post contains affiliate links, so if you make a purchase from an affiliate link, we earn a commission. Thanks for supporting Design Milk!