What happens when you have 215,158 LEGO bricks, more than 1000 hours of time (over 12 weeks), and a team of 12 creative people? A life-sized caravan gets built looking just like the real thing. Commissioned by The NCC and built by Bright Bricks, the caravan was built to celebrate 130 years of leisure caravanning.
Take a look at it next to the real thing! The design was modeled after a "teardrop" style caravan.
Every last detail was thought out, including a sink with real running water, working electric lights, a bed, seating, a chess set, a fridge, and food in the frying pan.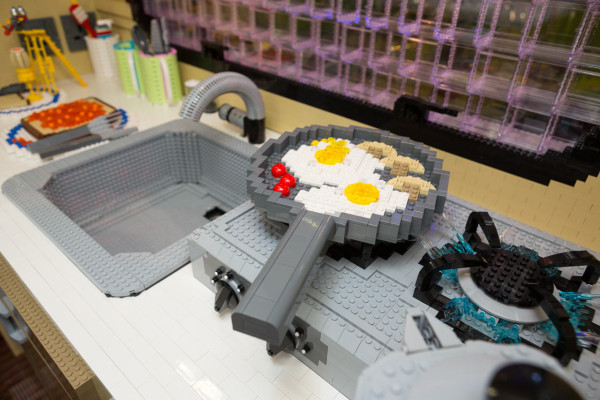 The LEGO caravan was certified the world's largest caravan every built by the Guinness World Records.
Photos courtesy of The NCC.