Planell-Hirsch Oficina de Arquitectura took on the interior design of Loft 2 in an old factory building in Barcelona, Spain. Located in the Poblenou district, the neighborhood is currently undergoing an urban renewal thanks to its proximity to the historic center and the Mediterranean Sea.
With an iron structure, the old factory had exposed brick, all of which has been painted white.
The spaces are open and flow from one "room" to the next. The living room retained a double-height ceiling with tall windows bringing in the light. Long curtains and darker furniture warm the industrial space up making it feel livable.
The tall ceilings allowed for mezzanines to be built, with the kitchen, dining room, and bathroom fitting below.
A large platform was added, creating a stage for the piano to sit. It continues in front of the window forming bench seating.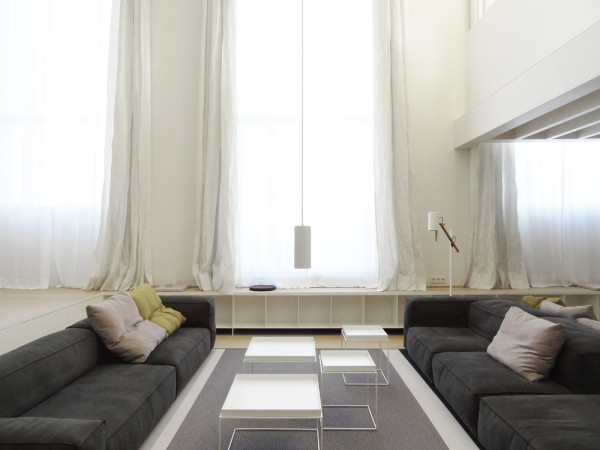 Photos by Jose Maria Molinos + Planell-Hirsch Oficina de Arquitectura.