A few favorites from Ligne Roset's new collection include a few wall-mounted storage options and an interesting felt pouf. We're kind of jazzed about them.
Lace footstool by Benjamin Graindorge
A pouf with a very original and amazing personality. Can act as a footrest, extra seat or even to hold a tray. Lace is inspired by the Japanese wrappings as evidenced by the rope threaded around the base.
I also really love this color palette – so soothing and Springy.
Nubo wall box by GamFratesi
A decorative wall box-turned-desk, Nubo offers in an open position a functional work area equipped with a pass-through cable slot for laptops or iPads and a hold-down bracket to hold documents when open or closed. It is a simple space-saving element inspired in design functionality and aesthetic by the luxurious travel trunks of the past. When closed, the fabric and padding on the front is suitable to pin pictures, notes and more.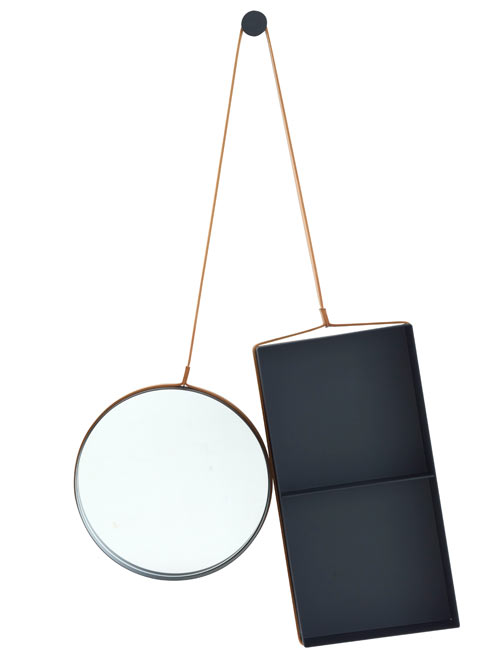 Vanity Shelf by Outofstock
A mirror/storage caddy hanging by a single strap of leather to a hook, creating balance (figurative and actual) between the two shapes (circle and rectangle).