Nestled on Sydney's thriving hub of Surry Hills in Australia is the Little Albion Guest House, a new boutique hotel designed by Cressida Kennedy of Space Control Design in collaboration with Connie Alessi for 8 Hotels. The design team transformed the historic 1900's Federation-built convent into a 35-room hotel complete with a new adjacent architectural extension and interiors that reflect the design aesthetics of Sydney from the 1920s and 1970s.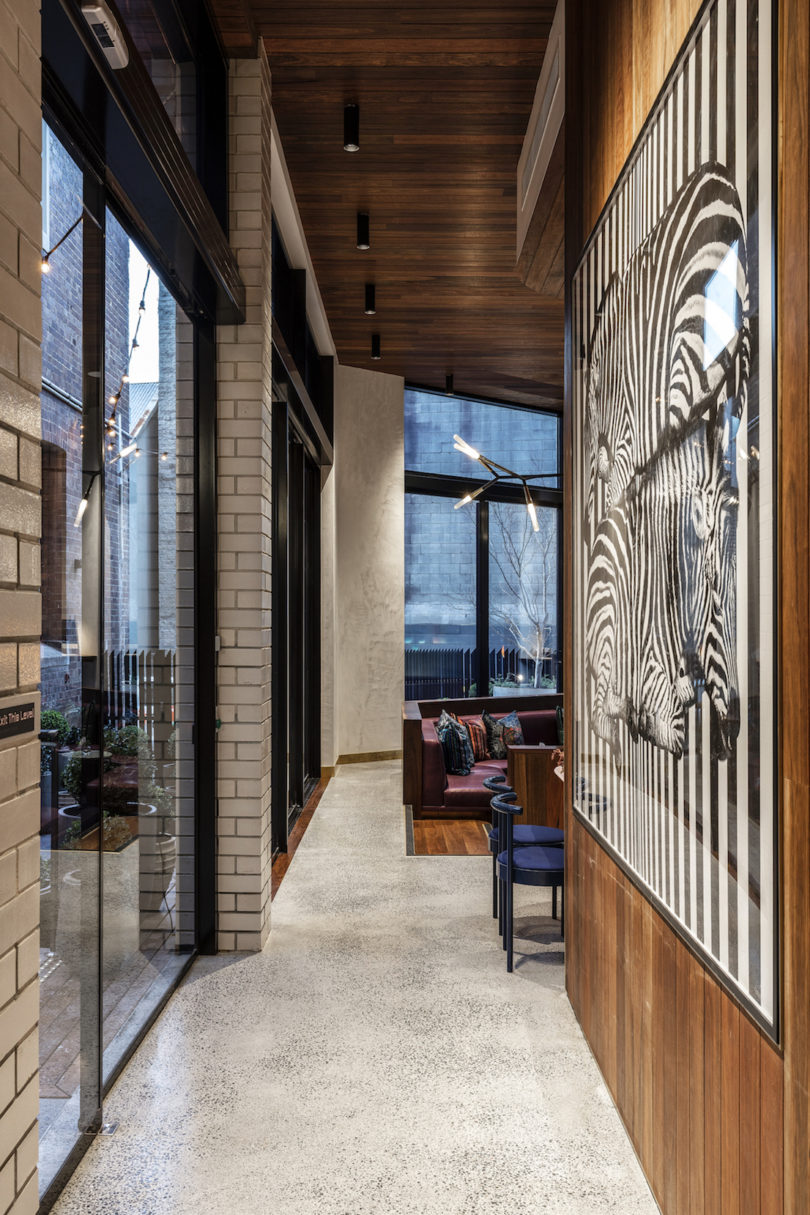 The white ceramic brick + steel extension houses the hotel's reception. Guests can mingle in the sunken lounge area, browse the mini bar selections, or tend to their work in any of the many nooks found throughout the floor.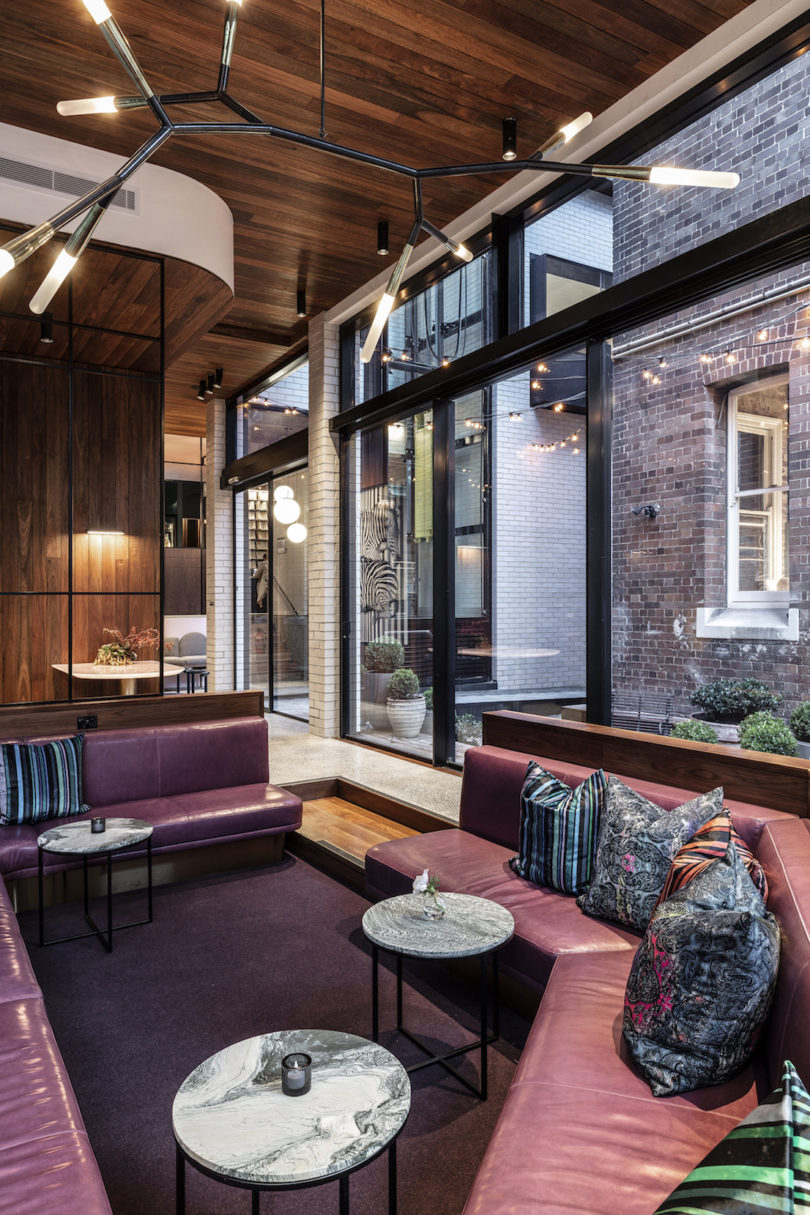 The guest rooms are an eclectic mix of patterns, colors and textures but the design isn't jarring on the eyes. Instead, the design aesthetics flow nicely from one corner to another. For example, the geometry of the bespoke American walnut + brass headboards continues into the bathrooms which are outfitted with geometric handmade cement tiles and art deco-inspired brass mirrors.
Brass tapware and Elba marble flooring add a luxe element to the bathroom interiors.
The "Big Albion" penthouse suite features high ceilings, rock & roll paisley printed curtains, golden tiles in the shower that even King Midas would approve of, 1920s- and 1970s-inspired lighting, and contemporary furnishings.
What: The Little Albion Guest House
Where: 21 Little Albion St, Surry Hills NSW 2010, Australia
How much? Rooms start at approximately $146 per night.
Highlights: The guest rooms at this boutique hotel are filled with furnishings, fixtures and decor that create a homey yet modern environment.
Design draw: From the moment you walk through the hotel, you'll take notice of the hotel's unique interiors, a mix of patterns, colors, and textures that echo two different decades in Sydney.
Book it: Visit the Little Albion Guest House
Photos by Tom Ferguson.