While Lumio looks like a bound book at first glance, you'll realize as soon as you begin to open it up that the "pages" don't contain words. The wooden cover holds the "pages" that are made from sturdy Tyvek material that expands and emits a warm, diffused light. The small, lightweight design makes it perfect to tote anywhere so that when you're in need of some extra light, simply open it up, and boom, light.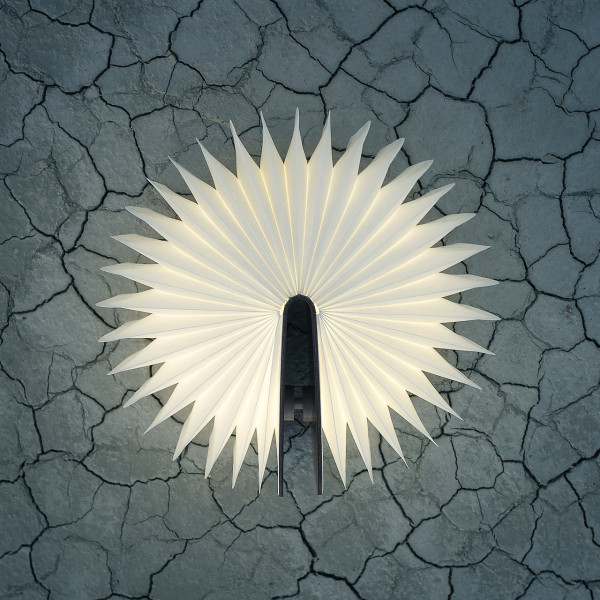 Lumio is available in Walnut and Maple that is laser-cut so that the wood can move as the light opens and closes. Inside, the design contains high-performing LEDs.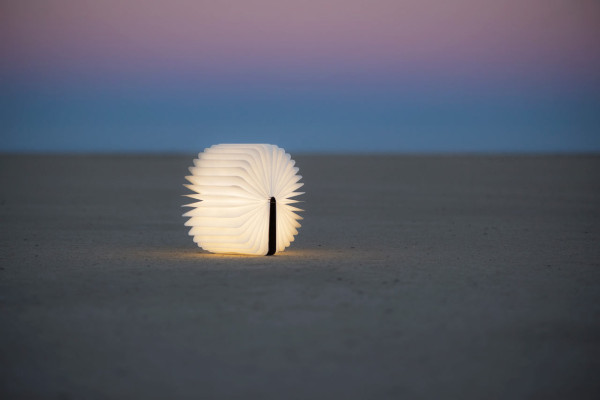 You might notice that there's no plug. That's because the Lumio uses a rechargeable lithium ion battery that gives you up to 8 hours of continuous use.