A-cero designed this single family home, named Vivienda Park, behind a privacy fence in Madrid, Spain. The homeowners wanted a facade full of sharp, right angles, which led to a series of stone overhanging volumes that make up the limestone and black glass exterior.
As if this beautiful pool wasn't enough, they built an indoor pool, sauna, and gym in the basement, where you'll also find the garage and service areas.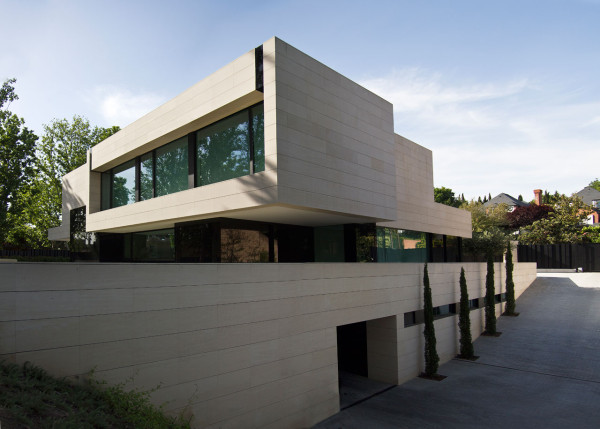 Wide sections of limestone lead to the large front door that's made of black glass and steel.
Both the kitchen and living room connect directly to the pool area via large sliding glass doors.
The living room features a double-height ceiling which helps bring additional light into the space.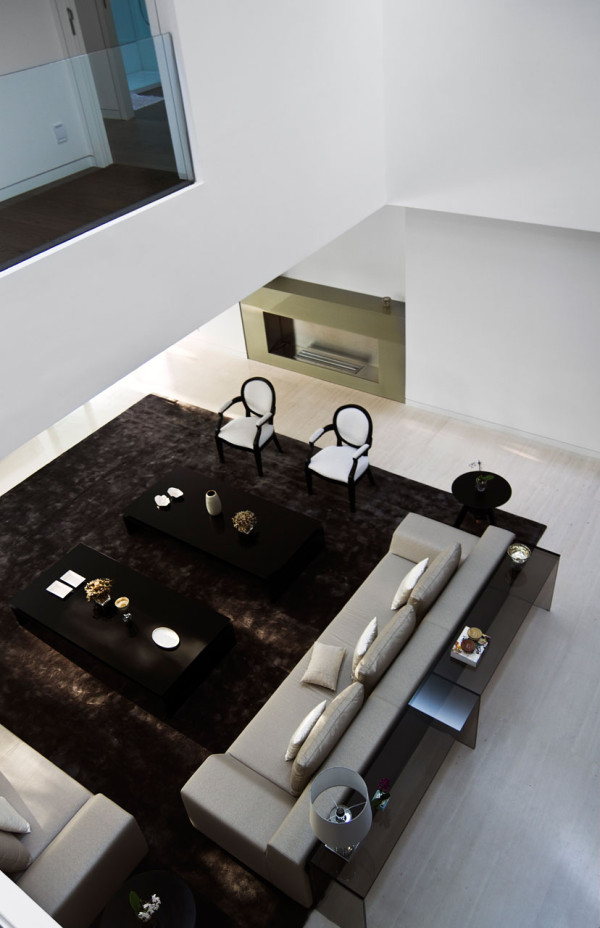 The top floor houses the bedrooms and the kids playroom. There are five bedrooms, each with their own bathrooms, the playroom, and a large master bedroom with a separate dressing area and bathroom.
A spiral staircase and elevator connect the three levels of the house.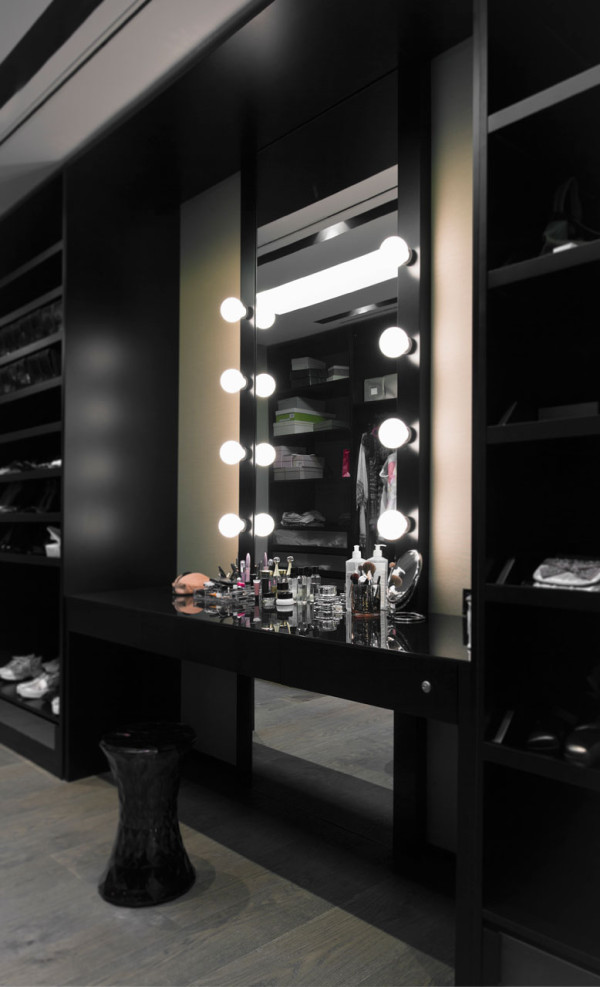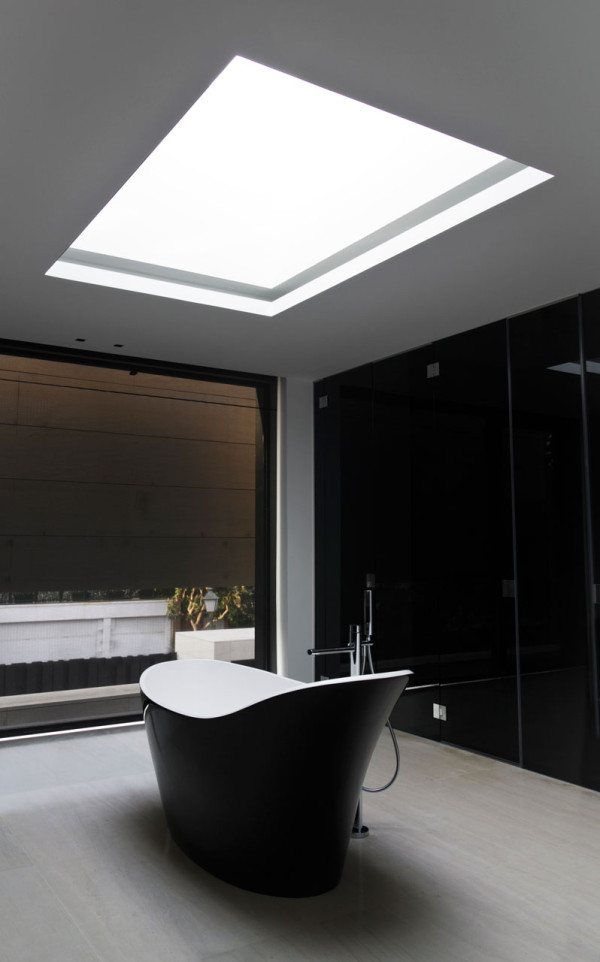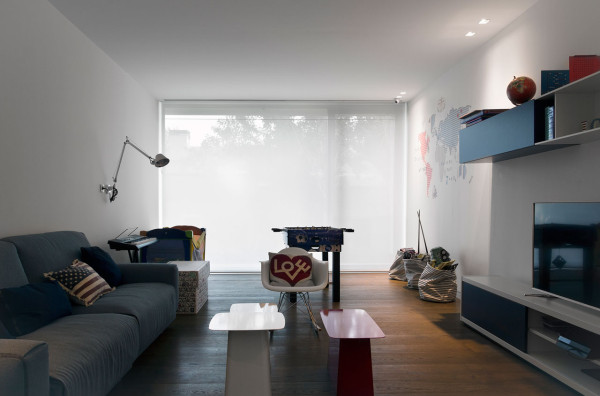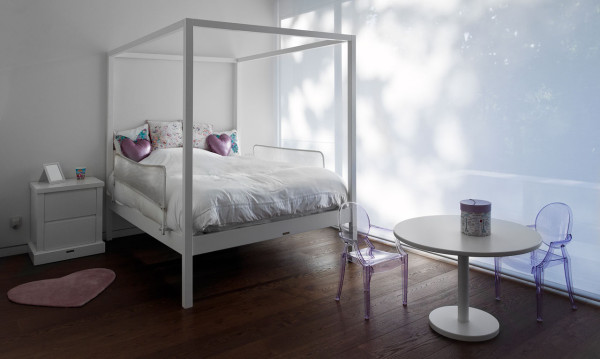 Photos by Roi Alonso.