Using an age-old water bath marbleizing technique, Danish artist Pernille Snedker Hansen creates marble wood that can be used for flooring, wall decor or other applications.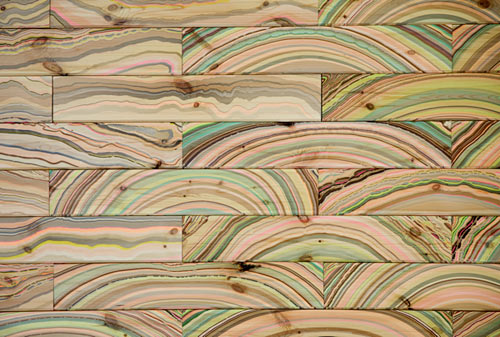 Watch this video about the interesting technique:
For information on how to purchase this marbleized wood, check the snedker°studio website here.
She also creates one-of-a-kind artworks, which look like vibrant, colorful tree cross-sections.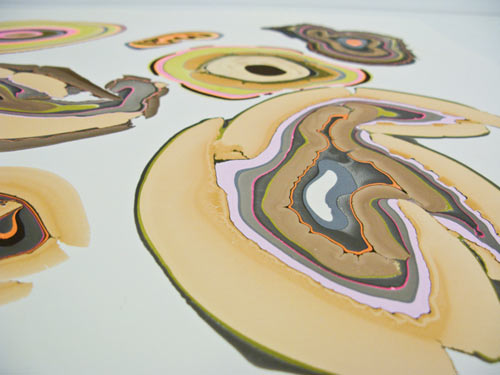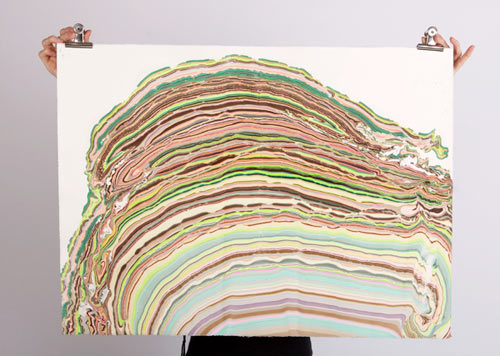 First three photos by Stamers kontor.