This year, during Salone del Mobile 2019, Marni paid tribute to the moon through Marni Moon Walk. The outdoor sensory journey shares a dimension in which primitive allure blends seamlessly with the future. The universe of Marni presents a series of original products that were created using unexplored materials to create a path ripe with furnishings, accessories, and designer objects. The brand's unpredictability is present in the details, inviting visitors in to closely explore the work of a community of Colombian artisans who have been working with Marni for years.
The collection – tables evoking spaceships, tribal alien figures, and stools in the shape of animals – adapts surprisingly well to any space. It also includes primitive benches and stools crafted from wood and leather that are reminiscent of totems. Colorful cushions made from wool and other natural fibers, along with glasses and blown glass bottles continue the celebration of color. Petite sofas, rocking chairs, and chaise lounges constructed of colored PVC and metal feature original patterns.
This year Marni's Salone del Mobile project supported an initiative of OTB Foundation with part of the profits from product sales being donated to the Future Brain project to support children who are patients at the neuro-oncological ward of the children's hospital Ospedale Pediatrico Bambino Gesù in Rome.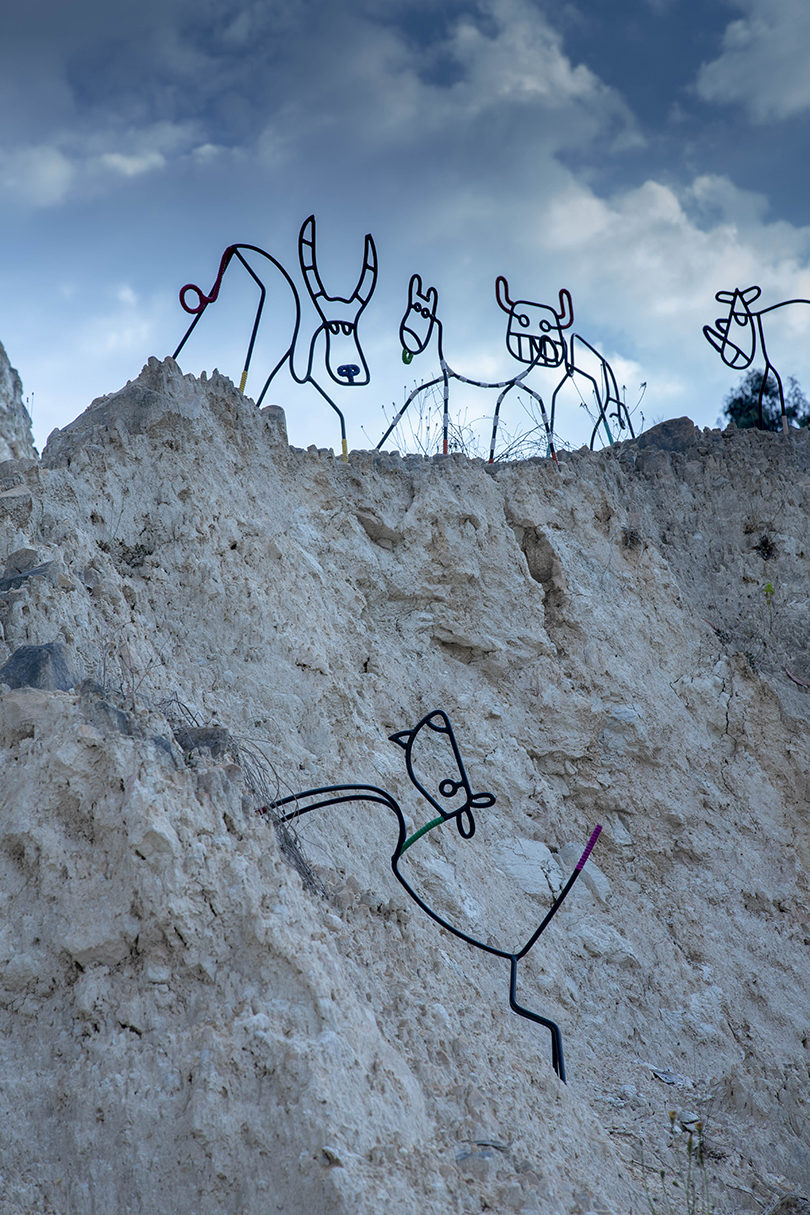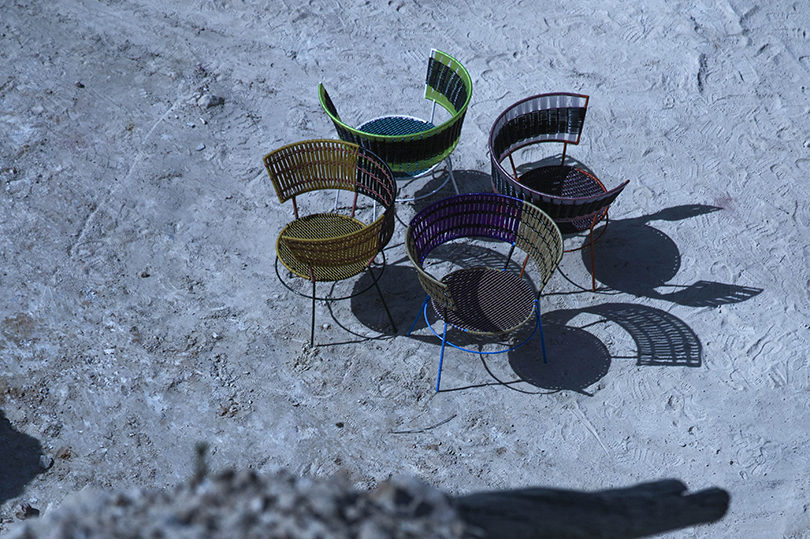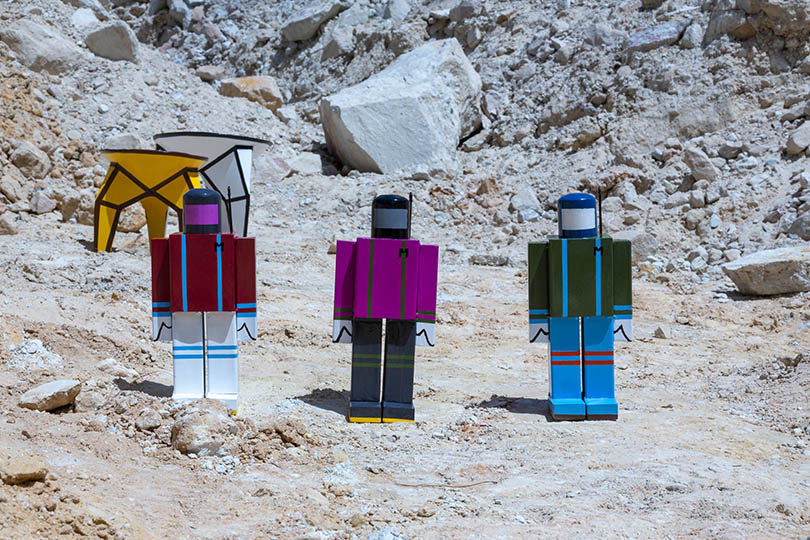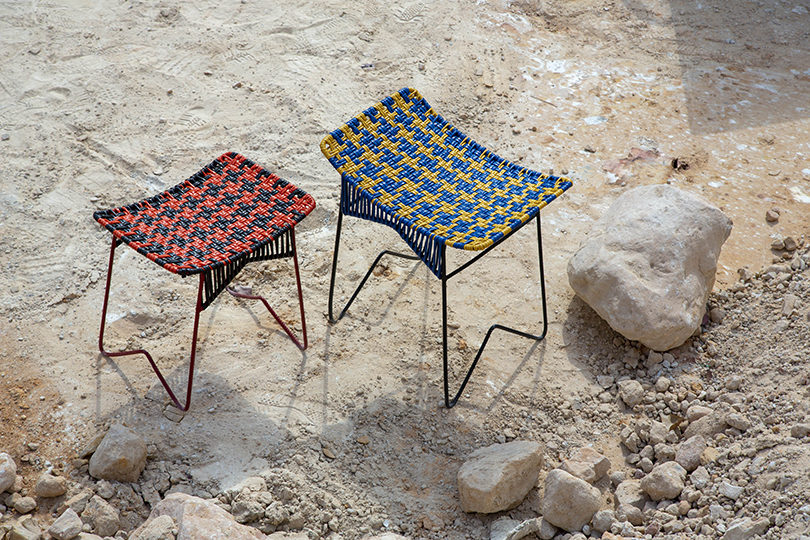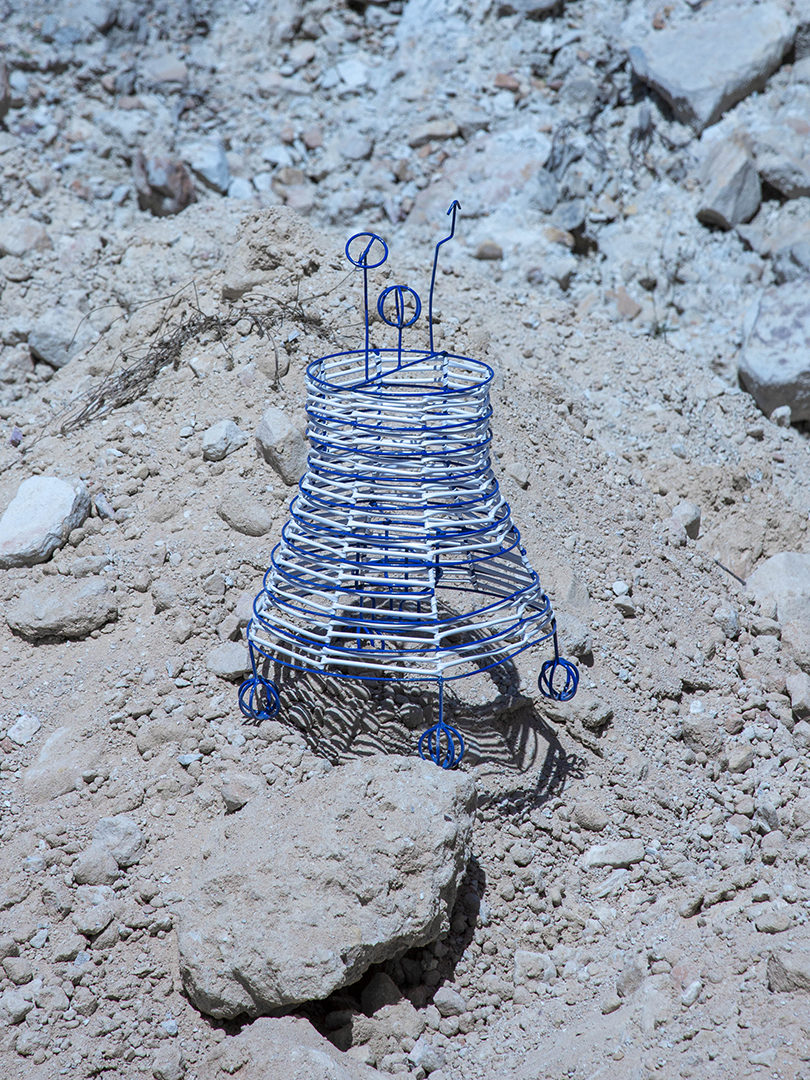 Marni Moon Walk was open to the public April 11-14 2019 during Salone.