Marquette Residence is a minimalist house located in Montreal, Canada, designed by Naturehumaine. The project is located on a busy commercial street facing the backyard of Papineau Street. The six-unit building has private access for each individual residence, as well a shared backyard space.
The front of the building consists mainly of darkened brick and staggered square windows. The structure is a simple rectilinear volume that uniquely sets itself apart from neighboring buildings without being overbearing. Facing the street, three parking spaces are covered by a large terrace.
In order to maximize lighting on the lower level, the terrace is detached from the facade, and utilizes glass railings with semi-transparent walkways. An expanded metal coating covers the exterior structure of the terrace. Copper is utilized as accents throughout the space in order to give rhythm to the project.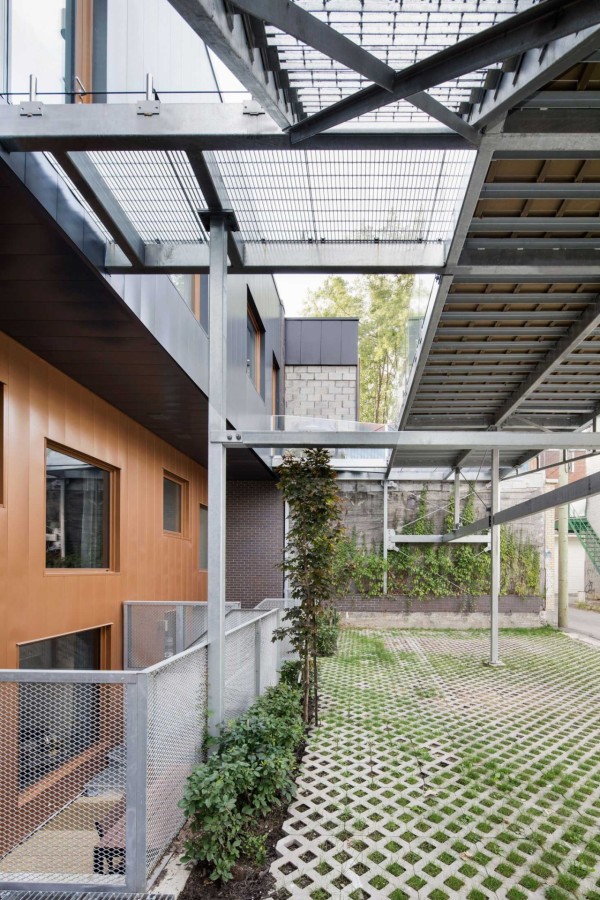 Photography by Adrien Williams.