Massproductions' Oilcloth Green Perfectly Complements Nature
Massproductions' Oilcloth Green Perfectly Complements Nature
1/11 Photos
2/11 Photos
3/11 Photos
4/11 Photos
5/11 Photos
6/11 Photos
7/11 Photos
8/11 Photos
9/11 Photos
10/11 Photos
11/11 Photos
Patinated copper is a beautiful thing, and the process can take years to occur. Massproductions recently found inspiration for their new Oilcloth Green color in the natural chemical process and in the white-green leaves of the willow tree. The new hue expands the brand's outdoor furniture offerings and is an option for the popular Tio Collection as well as the Roadie Bench.
"For us, it is important that an outdoor piece of furniture can be in nature without creating too much visual clutter. It is a challenge that requires a certain fingertip feeling. A color that in the indoor environment can appear pale, becomes very strong in full daylight amongst nature's slightly duller color scale," says Magnus Elebäck, CEO and co-founder of Massproductions.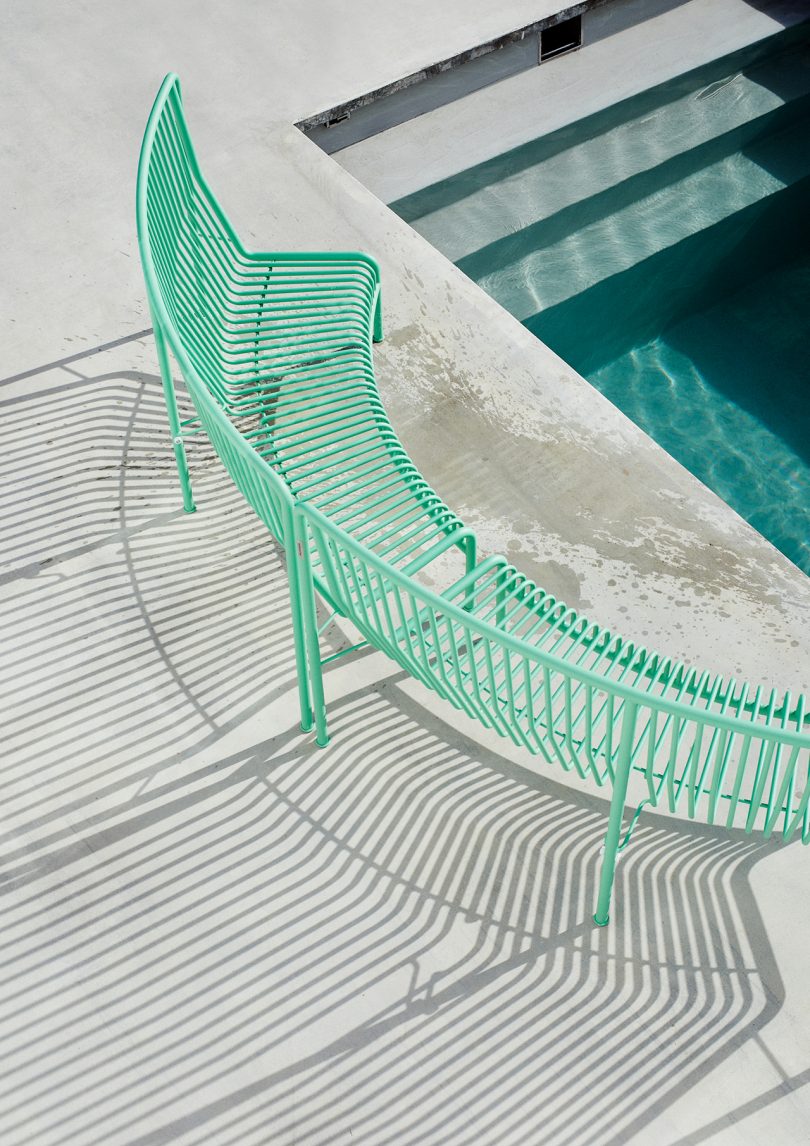 If you're unfamiliar with the term "oilcloth", it's a course canvas fabric treated with boiled linseed oil to make it water-repellent. Originally it was used for the hat and tarpaulins fishermen wear. As you can imagine, this is a huge benefit for outdoor furniture that has to endure the elements. The Oilcloth Green color uses a UV-resistant powder coating that's also used on houses, adding extreme resistance to sun and moisture. You'll find that this fresh color looks just as good on city balconies as it does in backyards.
To learn more about Massproductions Oilcloth Green, visit massproductions.se.