Maya Lin Plants a 'Ghost Forest" in the Middle of Manhattan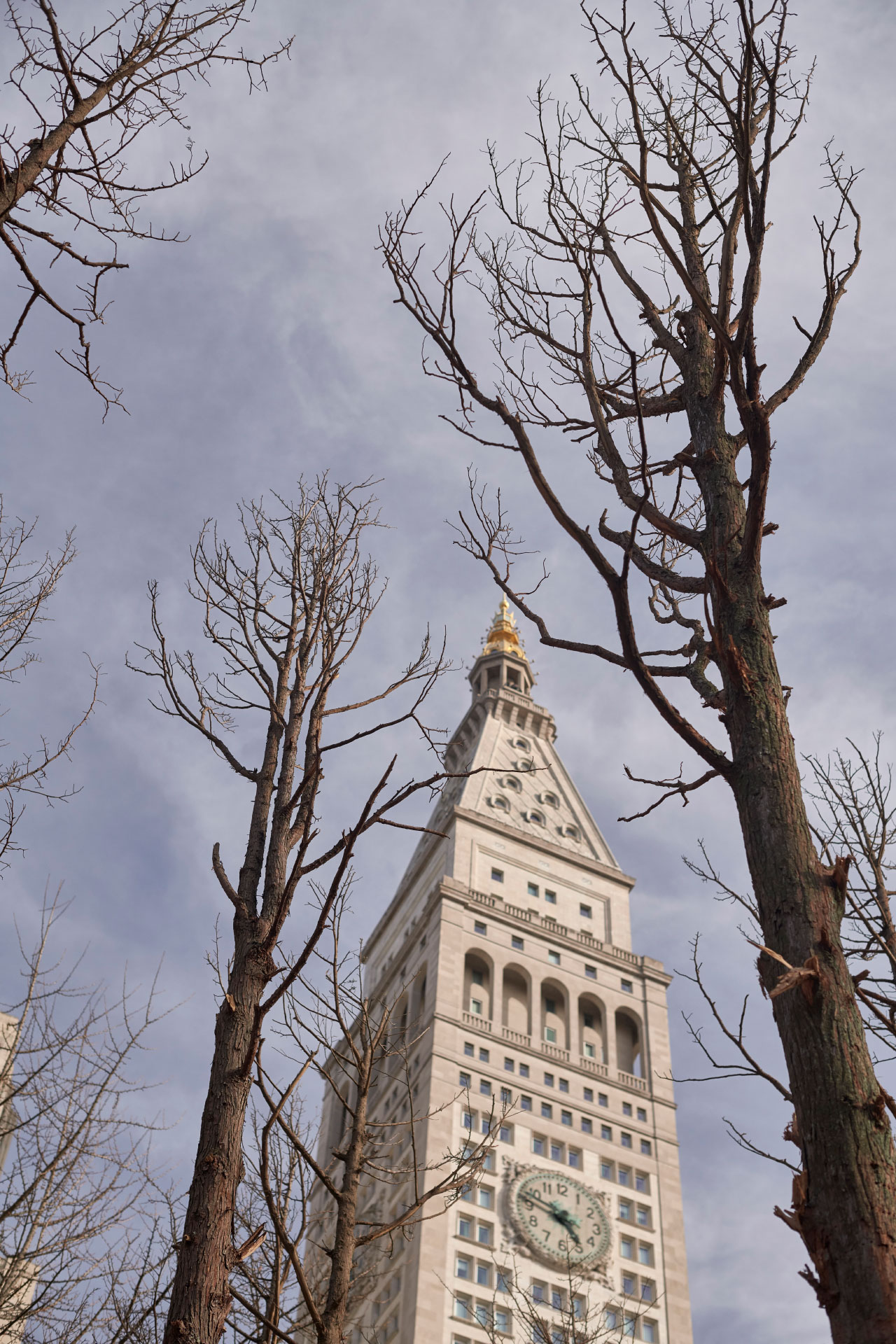 Maya Lin Plants a 'Ghost Forest" in the Middle of Manhattan
1/13 Photos
2/13 Photos
3/13 Photos
4/13 Photos
5/13 Photos
6/13 Photos
7/13 Photos
8/13 Photos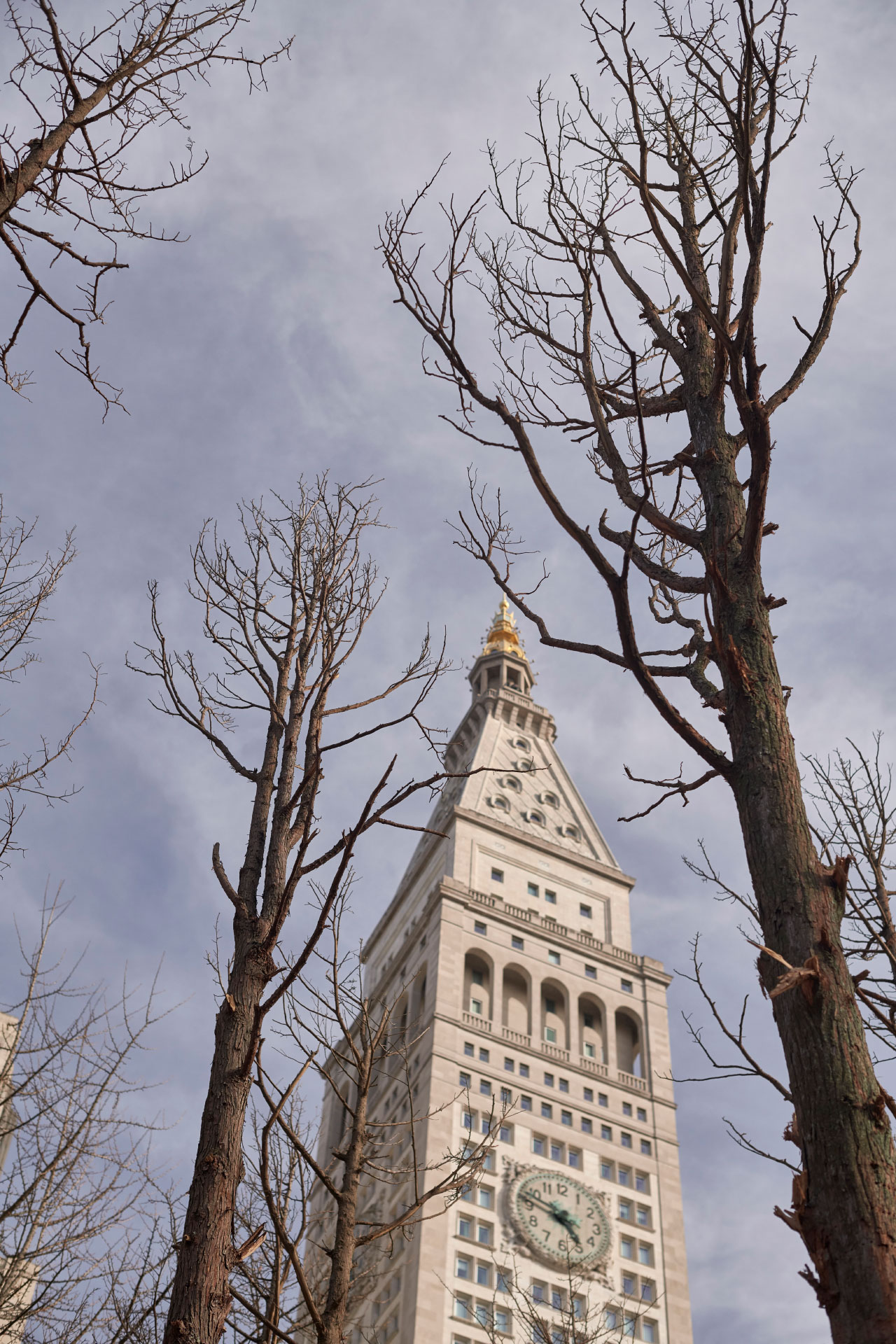 9/13 Photos
10/13 Photos
11/13 Photos
12/13 Photos
13/13 Photos
World-renowned artist and architect Maya Lin planted 49 dying trees in the middle of Manhattan in a surreal and jarring display of climate change titled Ghost Forest. Commissioned by the Madison Square Park Conservancy and paired with other programming, the artwork in on view through November 14, 2021.
 "Ghost Forest" is named for the real phenomenon of dead and dying forests that results from climate change events – often from beetle infestations due to warmer temperatures or saltwater inundation from rising sea levels.
These 49 Atlantic white cedars were sourced from the Pine Barrens in New Jersey. Victims of saltwater infiltration, the trees were slated for removal in an effort to regenerate and replant the area. Reaching up to 45 feet and approximately 80 years old, each of the trees are technically still alive. It takes several years to fully succumb to their irreversible fait. In other words, this isn't a dead forest, it's a dying forest.
With this horror in mind, one of the oddest experiences when visiting "Ghost Forest" is the clash of buzzing life and laughter that weaves between the solemn trees. Maya Lin incorporated lush green grass between the trees to invite visitors to sit and stay. On my most recent visit, the base of nearly every tree hosted a sunbather or outdoor student.
The leafless trees are also meant to contrast with the ever-changing thriving trees in the rest of the park. Because the work is on view from May through November, the neighboring trees will slowly transition through multiple seasons while the 49 giants stay frozen in time.
I highly recommend this short documentary to see the installation of the work and hear Maya Lin's story of personal connection to expansive ghost forests near her home.
If you're in New York, the best time to visit is 9:45am. Though the work is visible 24-hours a day, visitors can only enter the work from 10am-9pm daily. So arriving before 10am allows you to experience the work as an eerily quiet void then be the first to enter at 10am. Over the next 20 minutes you'll see other New Yorkers enter and bring an energetic buzz to the installation.
Various additional programs surround the work, including a soundscape of animals that were once native to Manhattan (best experienced while sitting in the park, and accessible by QR code from various signs), and the planting of 1000 brand new trees throughout the five boroughs to offset the carbon footprint created by the creation of the work. Lin measured the carbon cost through the full 3-year process. And finally at the conclusion of the installation, the trees will be recycled into building materials and tree mulch.
What: "Ghost Forest" by Maya Lin
When: May 10, 2021 – November 14, 2021
Where: Madison Square Park, New York, NY
All images courtesy the artist and Madison Square Park Conservancy, photographed by Andy Romer unless otherwise noted.