MDW22: The Breathtaking Divine Inspiration by Lee Broom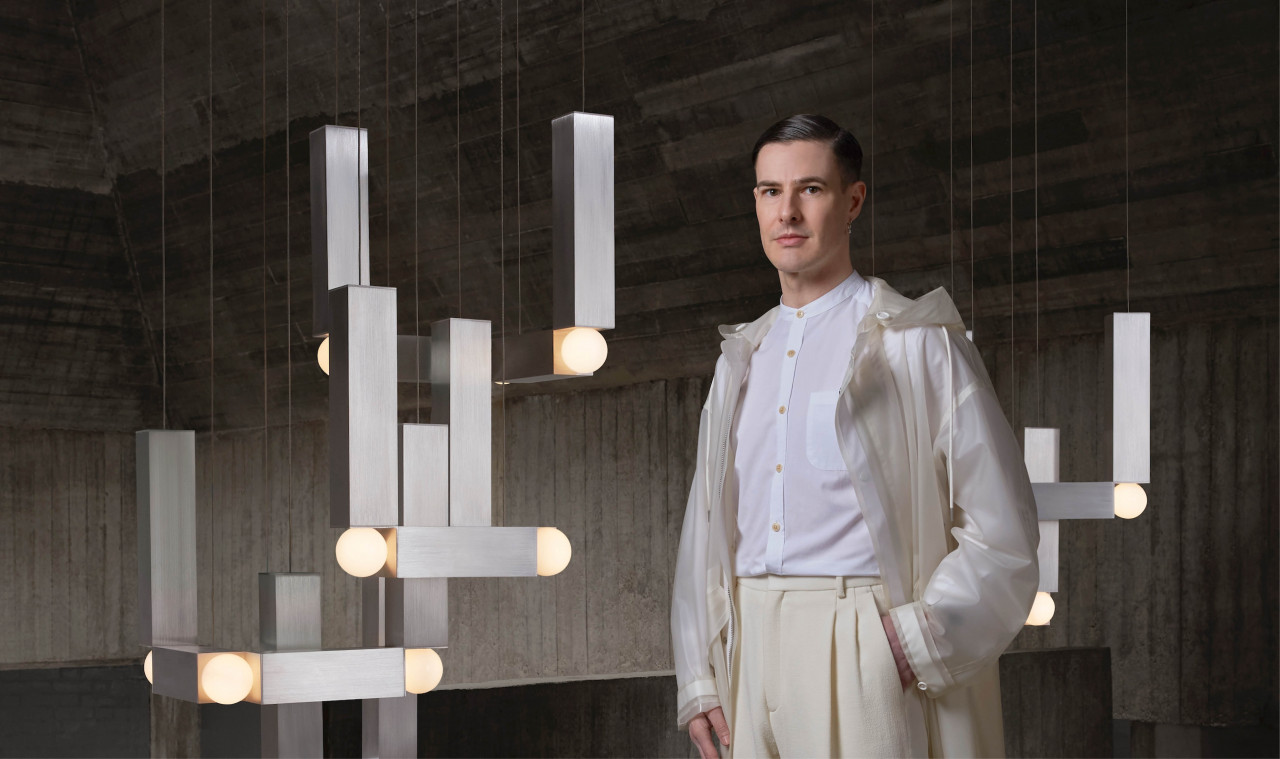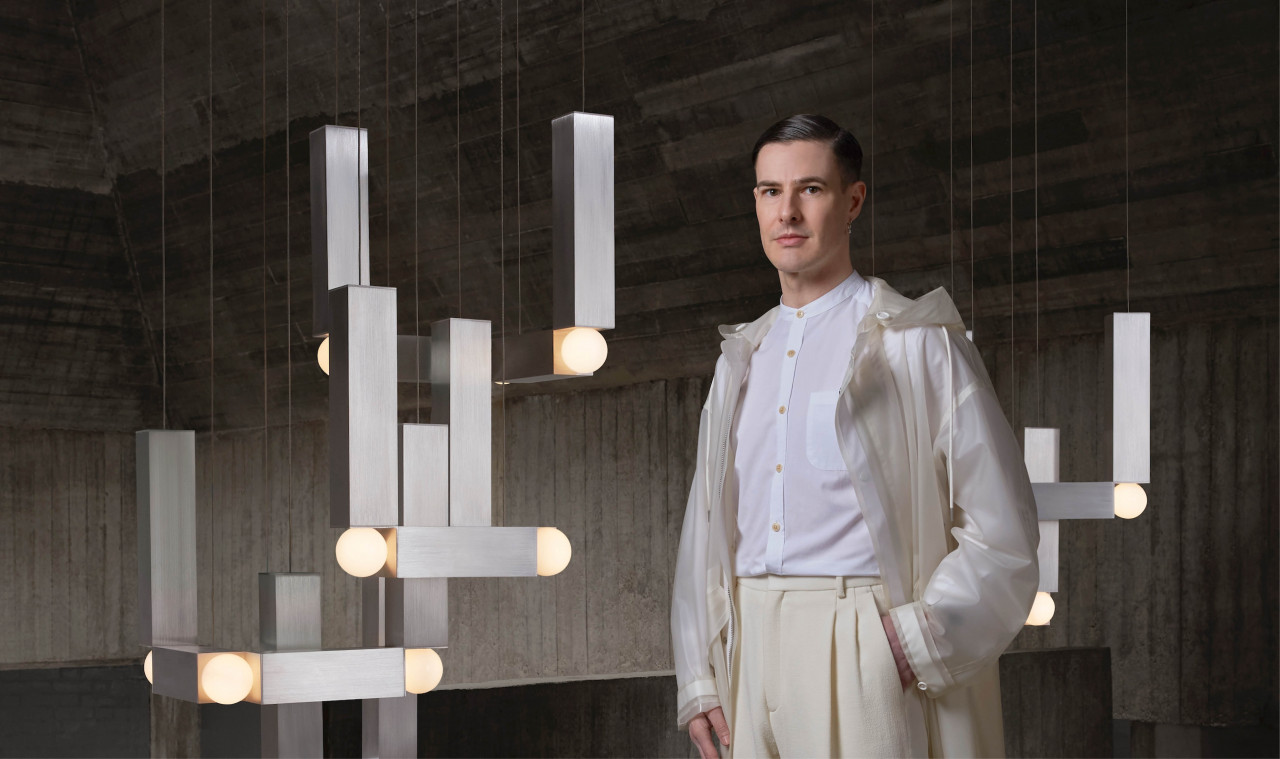 MDW22: The Breathtaking Divine Inspiration by Lee Broom
1/9 Photos
2/9 Photos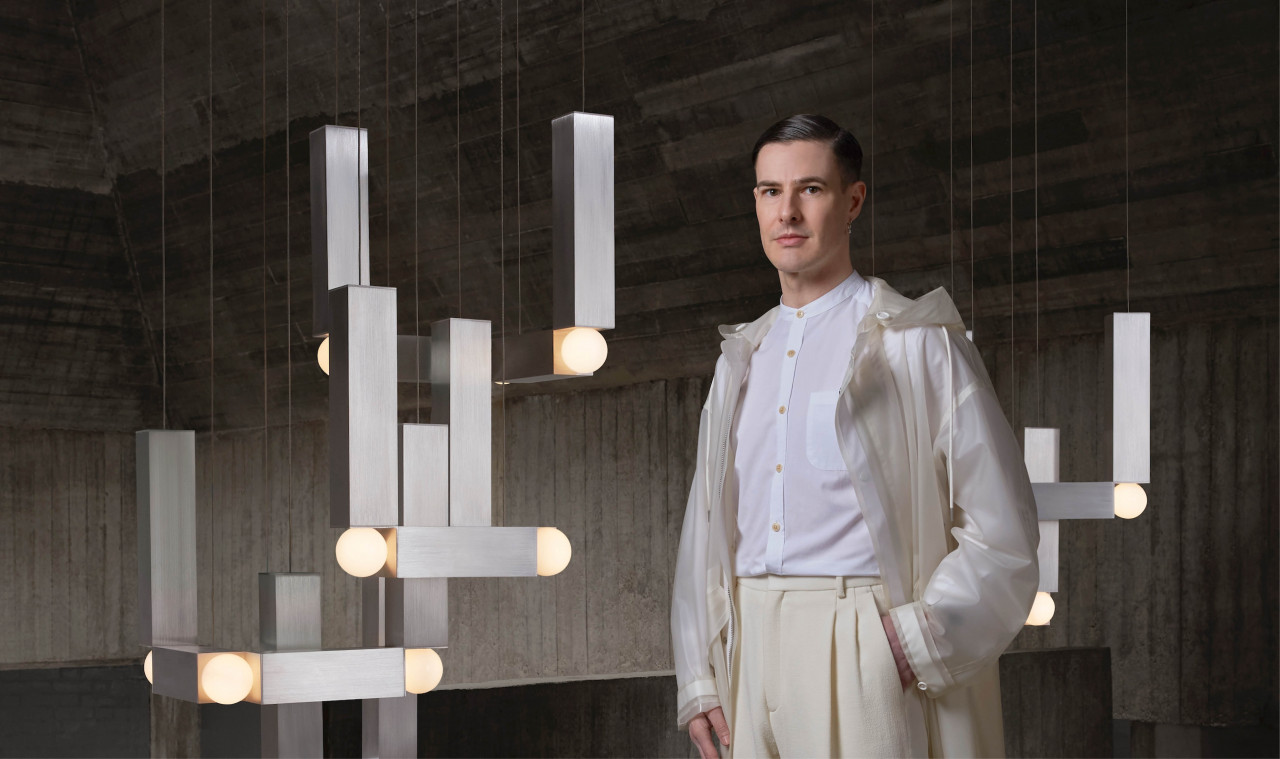 3/9 Photos
4/9 Photos
5/9 Photos
6/9 Photos
7/9 Photos
8/9 Photos
9/9 Photos
Can a lighting exhibition move people to tears? When it comes from London-based designer Lee Broom, it seems it can. It might have been the emotion of finally being back in Milan after so many years away, or the tiredness of overstimulation combined with too many late nights, but several people reported welling up as they walked around this impressive space. Broom is a stalwart of Milan Design Week and Design Milk has been following him since the very early days of his 15-year career, but this time, he excelled even himself.
Divine Inspiration showcased six new lighting collections inspired by places of worship throughout the ages and the design language often used to inspire awe and devotion among followers. Combined with in-depth research into the modernist and brutalist architecture that surrounded Broom as he grew up, these influences resulted in pared-back silhouettes presented within the context of an "ecclesiastical journey, contemplating how light is often linked to hallowed places, evoking a sense of stillness, reverence and contemplation." True to Broom's exacting approach, every last detail of his largest Milan show to date had been considered, from the dramatic soundscape right down to the choice of appropriately "churchy" carpet – and the experience was breathtaking.
Referencing the shards of light and shadow from lancet windows in church arches, Hail was showcased in a six-meter arrangement between rows of benches that subtly evoked pews. A mirror below created a sense of an infinite perspective, recalling the notion of The Rapture – the "end-time" event that some evangelical Christians believe will see all believers who are alive, along with resurrected believers, rise "in the clouds, to meet the Lord in the air."
Requiem is a limited edition collection – only 15 editions will be made of each piece. Lee Broom himself hand-draped fabrics soaked in plaster around illuminated glass to evoke the marble drapery on ancient statues, creating a play between lightness and weight, movement and stillness, and hard and soft textures.
Bringing the brutalist and modernist elements into play, Chant was inspired by the pressed glass bricks often used in place of stained glass in 1970s religious buildings. The glass is blown into the "sphere within a cube" form, and then each cube is connected into single or two-tier chandeliers.
Vesper also draws on brutalist sculpture and modernist cathedral lighting – and is made using extruded aluminum in brushed gold or silver in a "join-the-dots" formation. "These suspended light sculptures emphasize the drama of vaulted spaces and the transcendent quality of light," said a statement from the brand.
Carved from solid oak, Alter is a nod to Broom's exploration into the angular forms of mid-century churches and alters and the warmer, natural materials of fonts and pews. The lights can be suspended as pendants as above or surface mounted.
Finally, Pantheum is inspired by the concrete ceiling of Rome's ancient temple of the same name, as well as the clean, repeating lines often seen in brutalist architecture. Each piece is hand-cast in Jesmonite and sand-blasted to give it a rough texture, with a bulb shape to reflect its negative space. Here, symmetrical clusters amplify their impact.
Bravo Mr Broom – we can't wait to see what you've got in store for us next year!