Meet the Winners of the Shaw Contract Design 2022 Awards
The following post is brought to you by Shaw Contract. Our partners are hand-picked by the Design Milk team because they represent the best in design.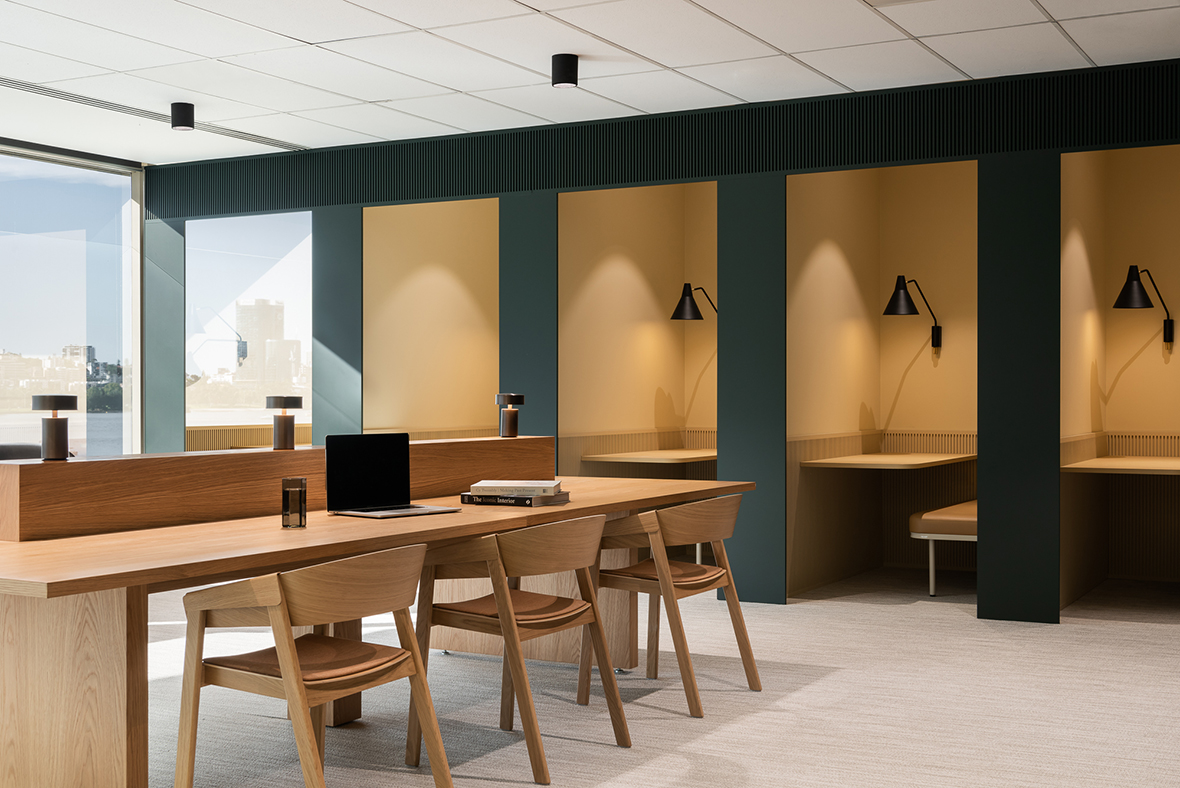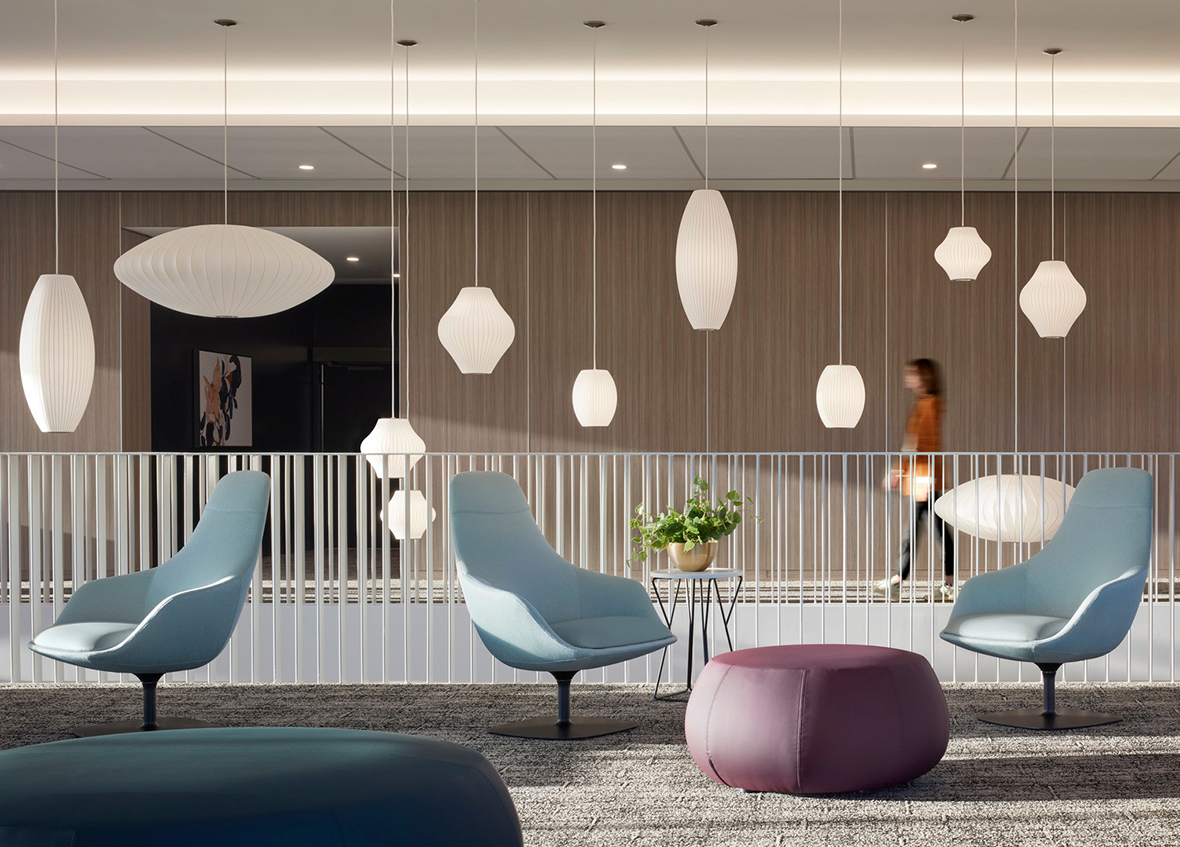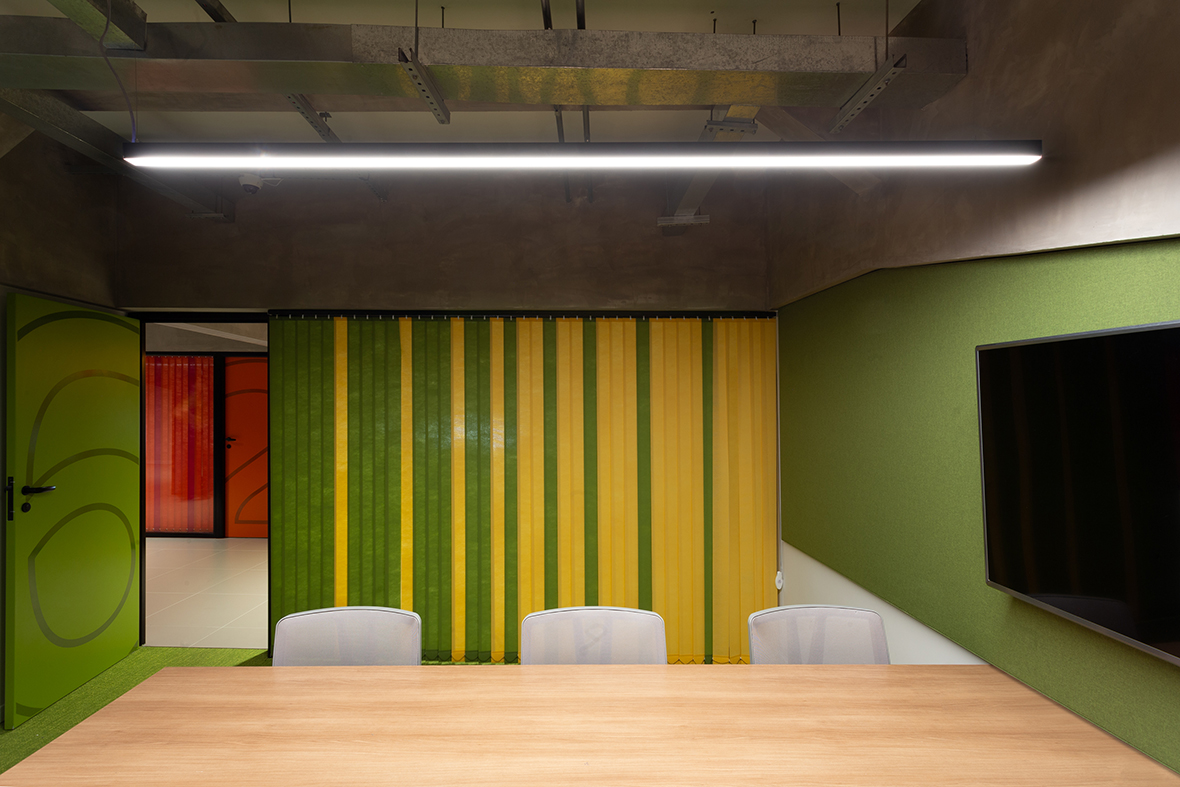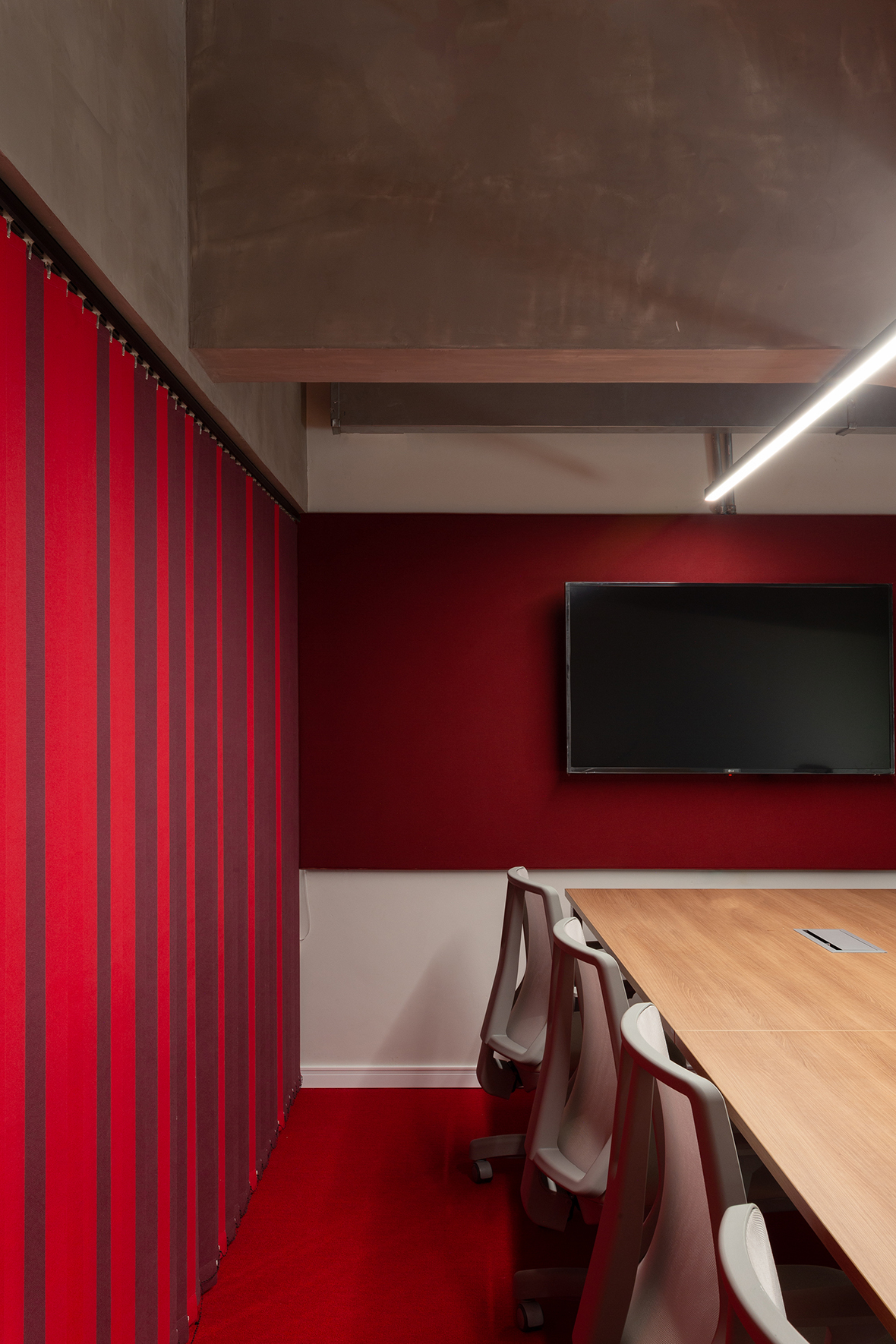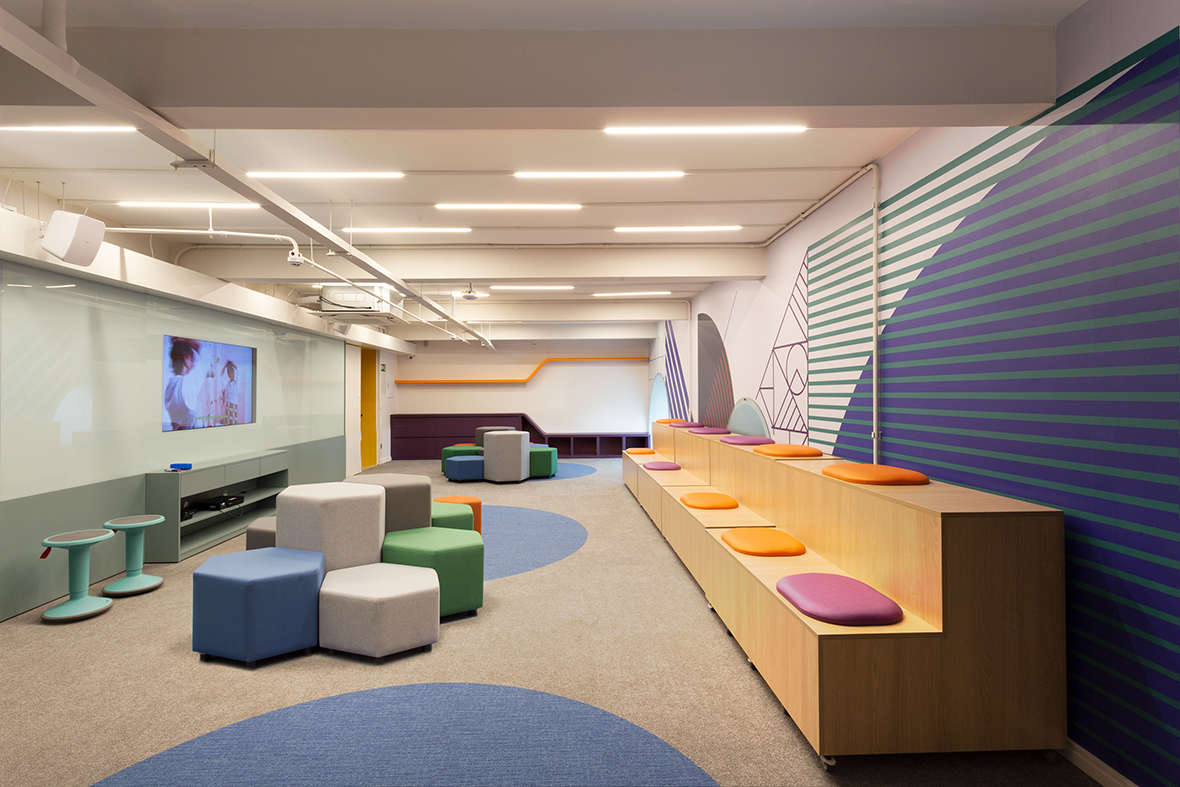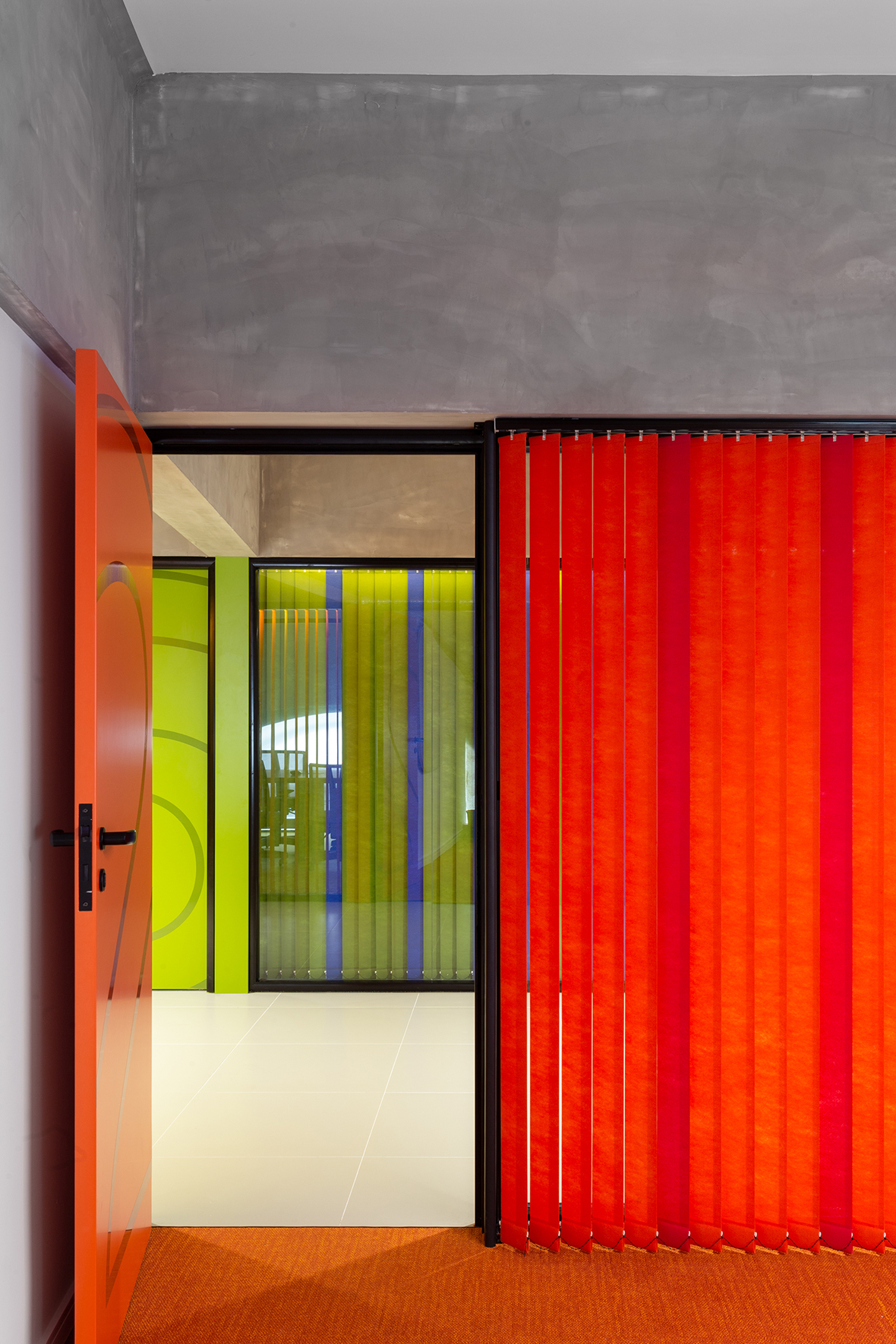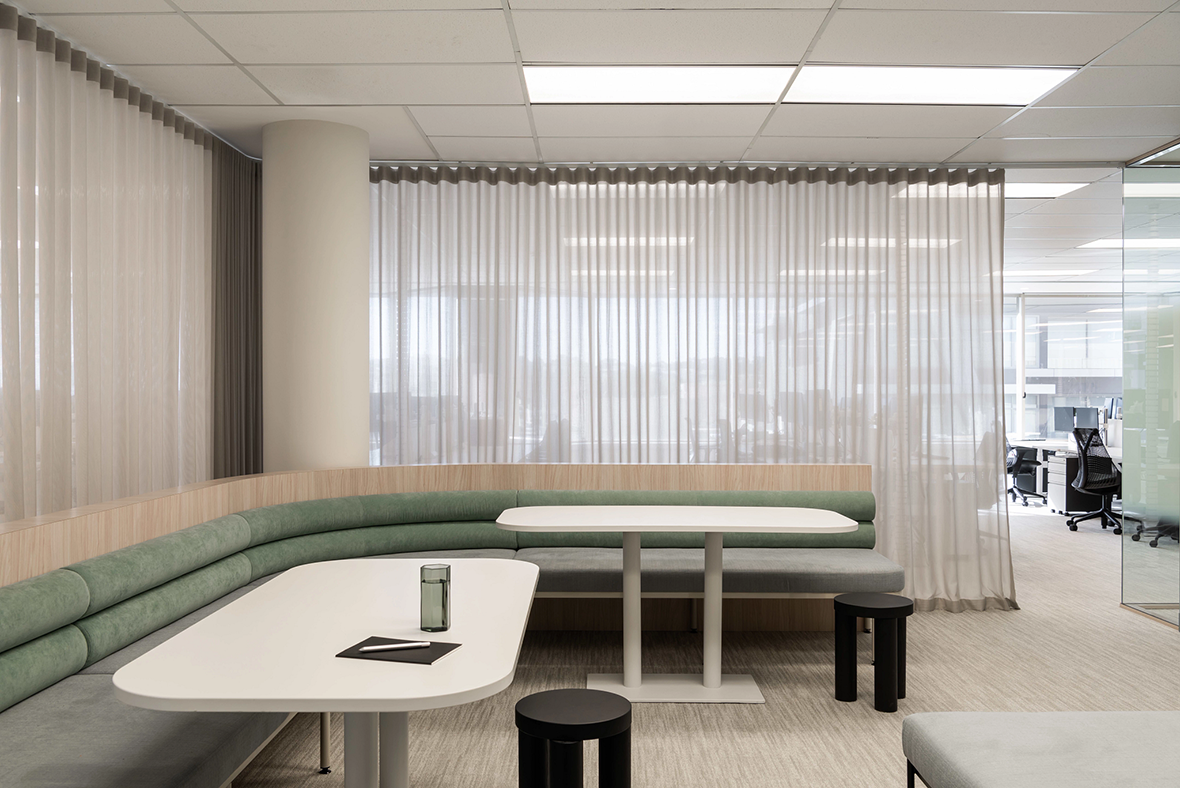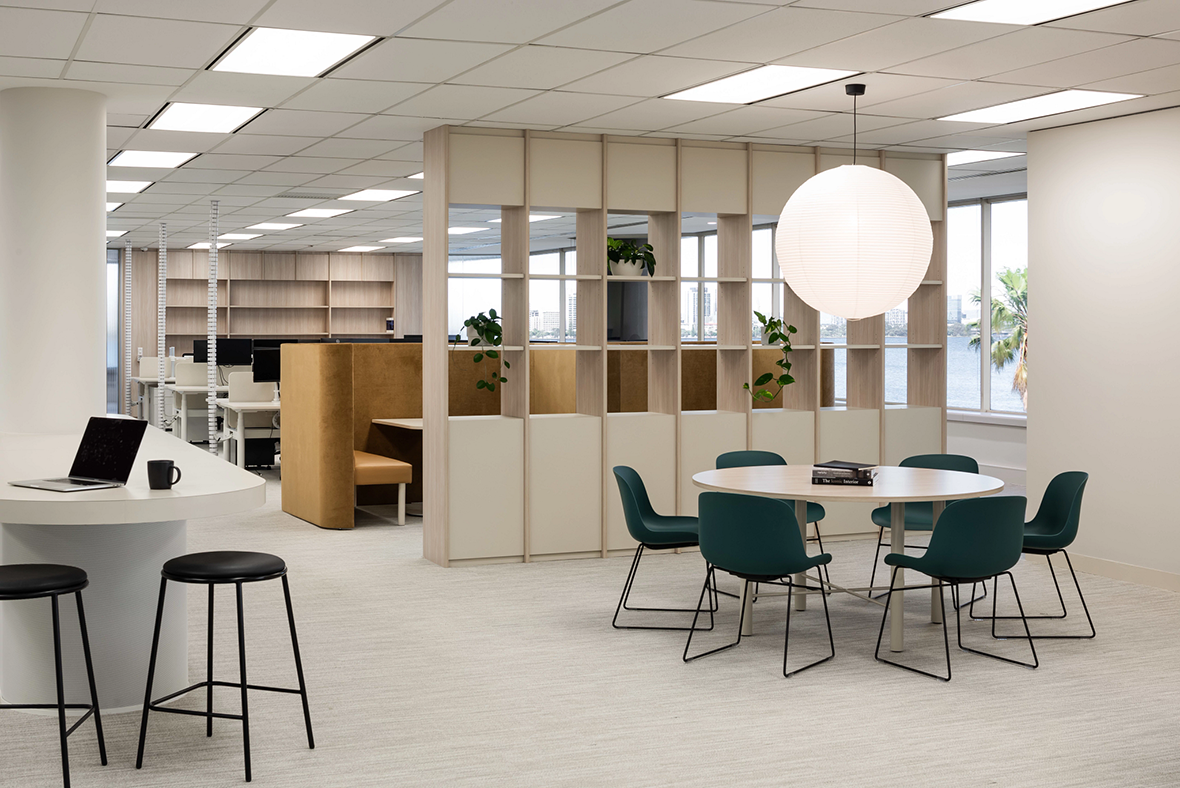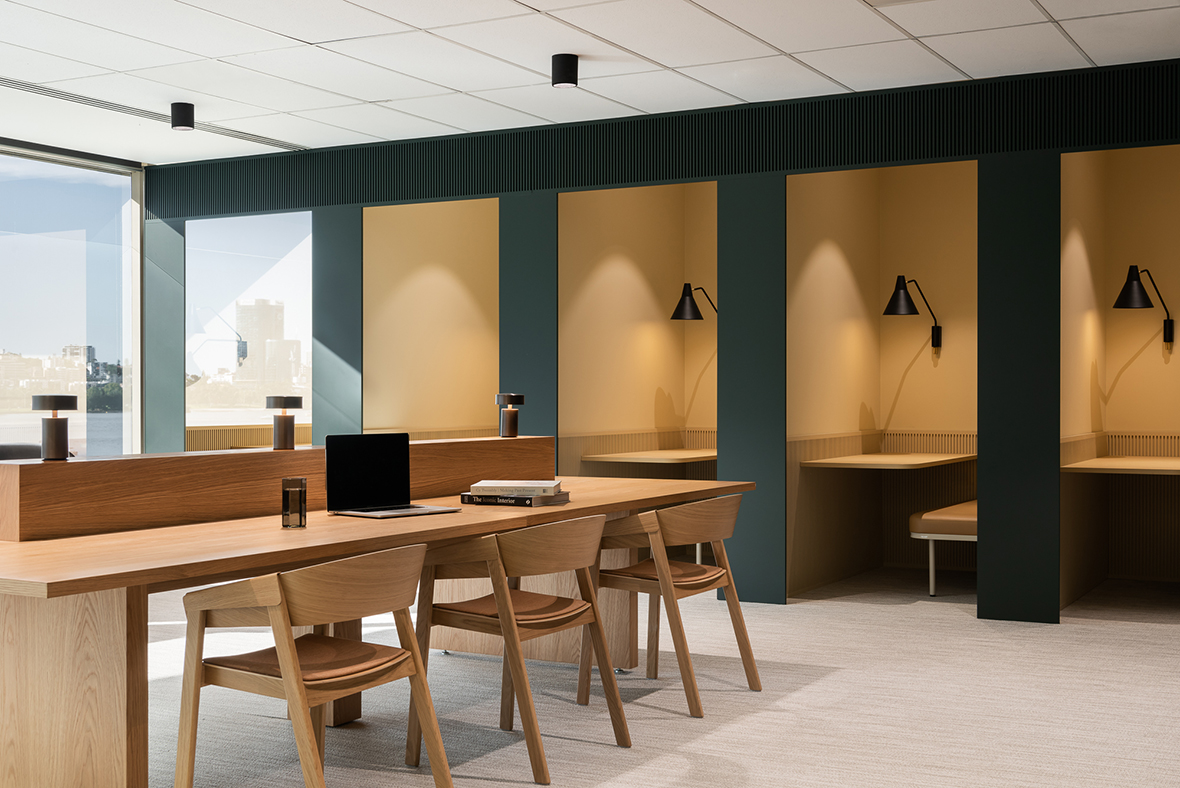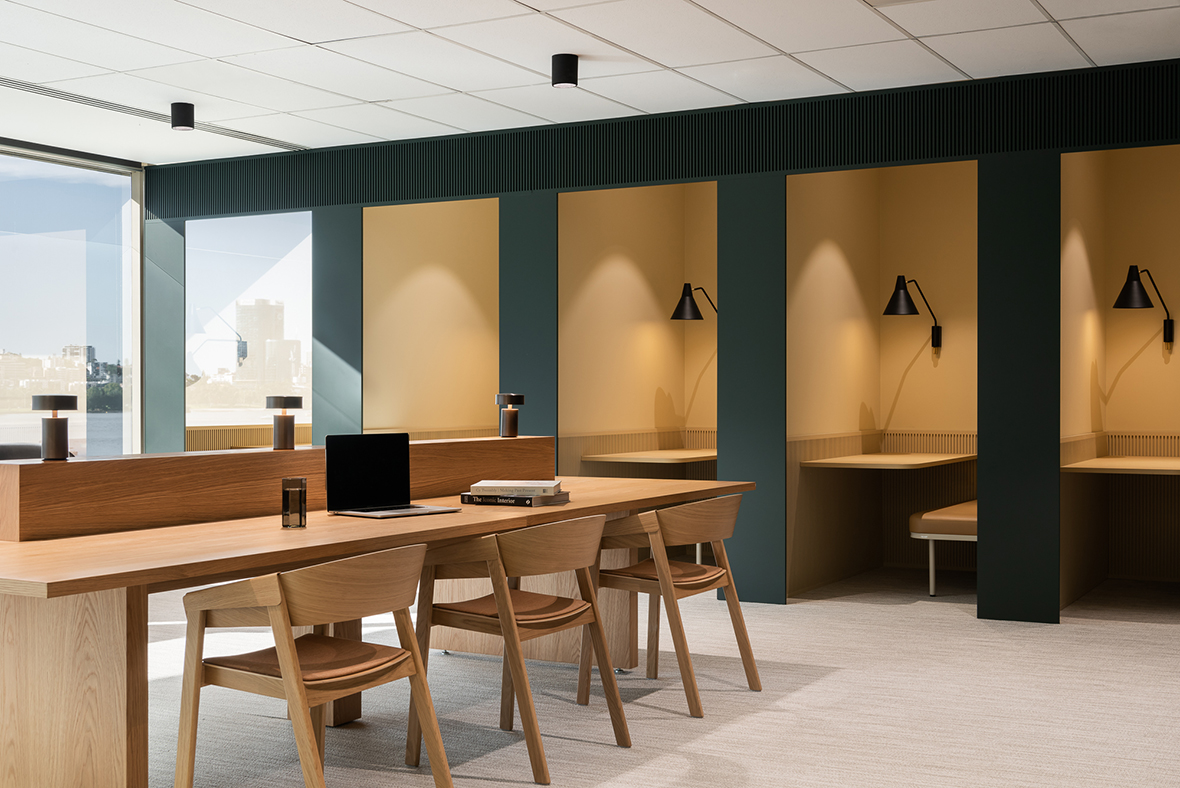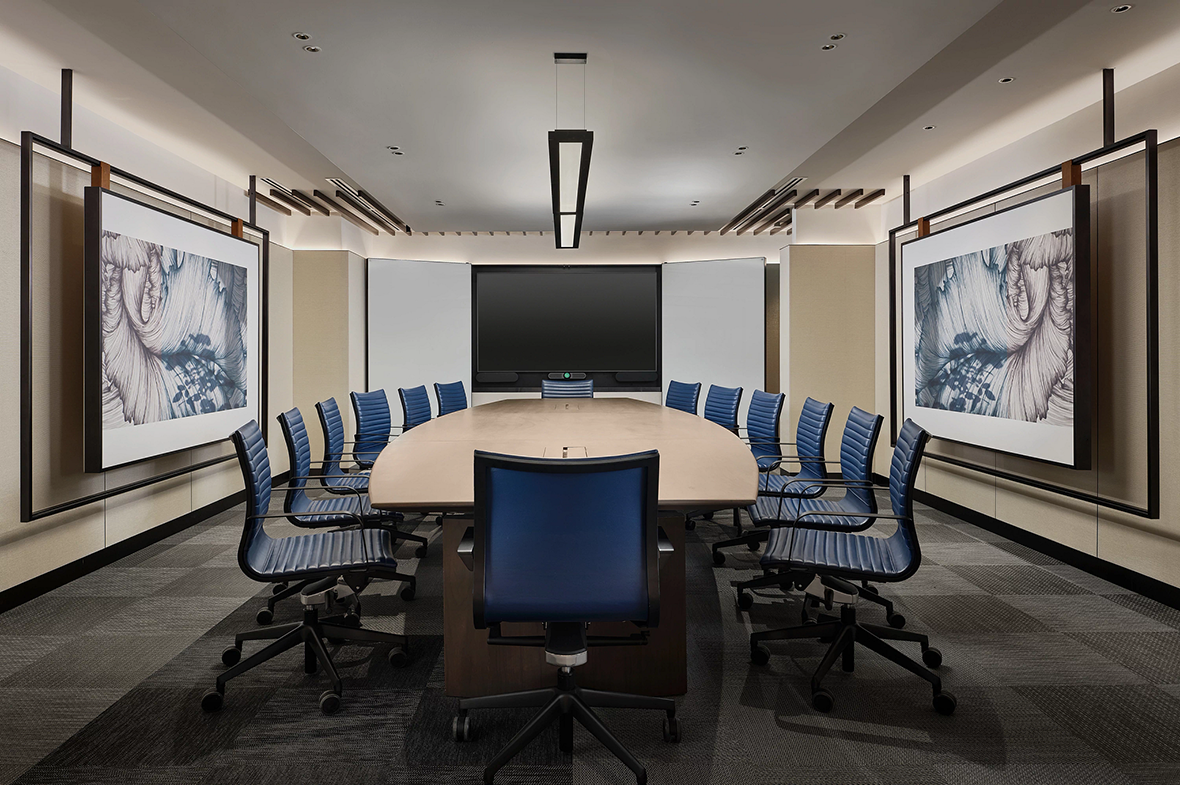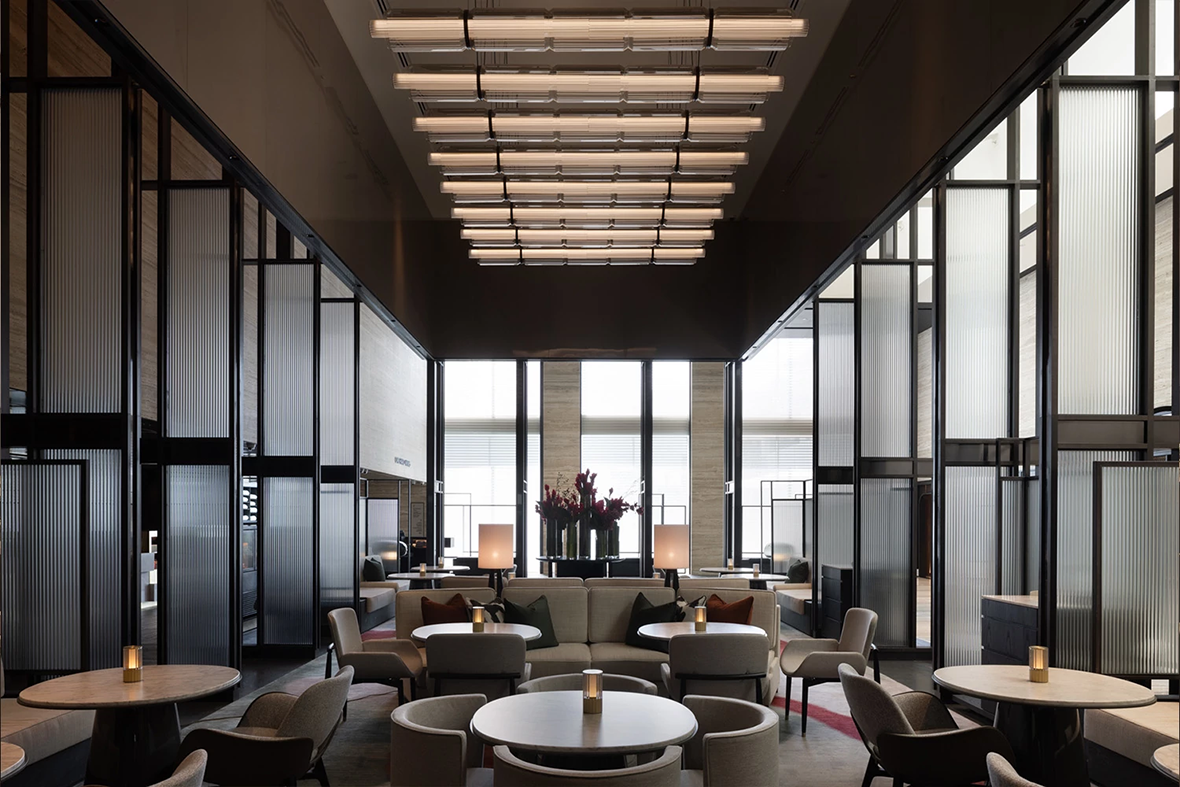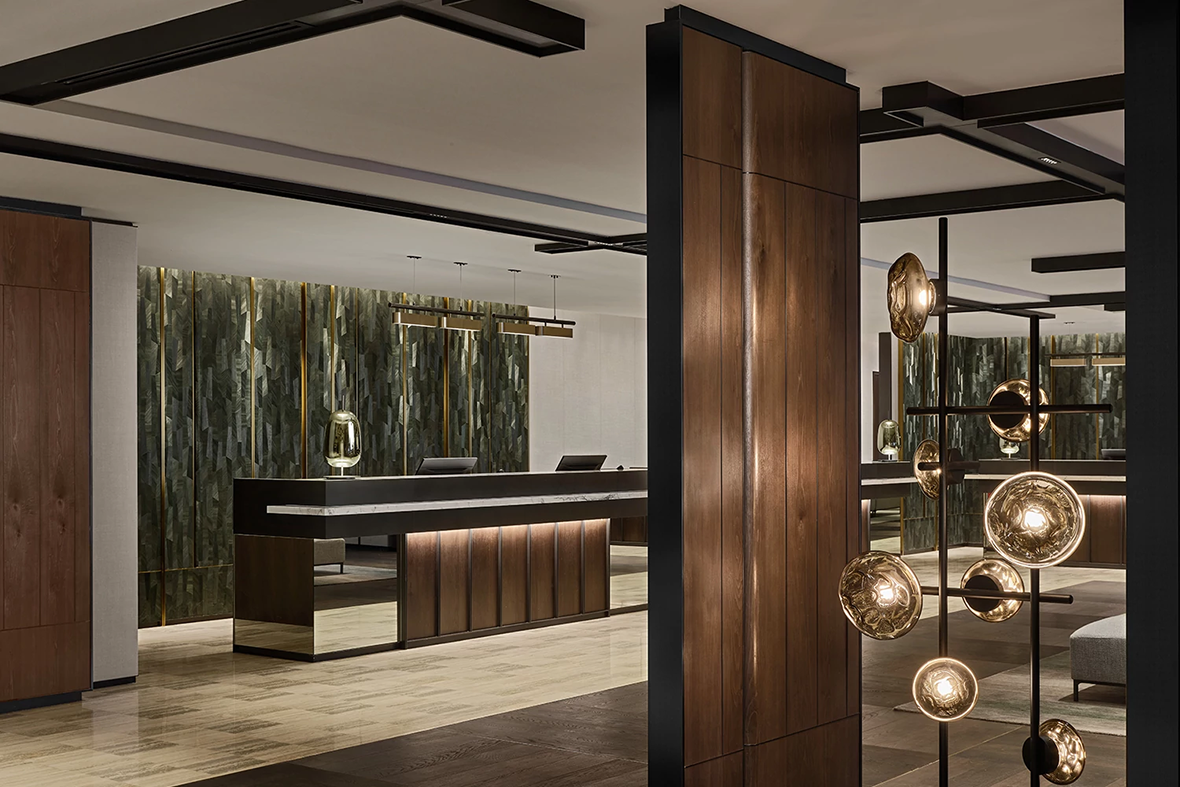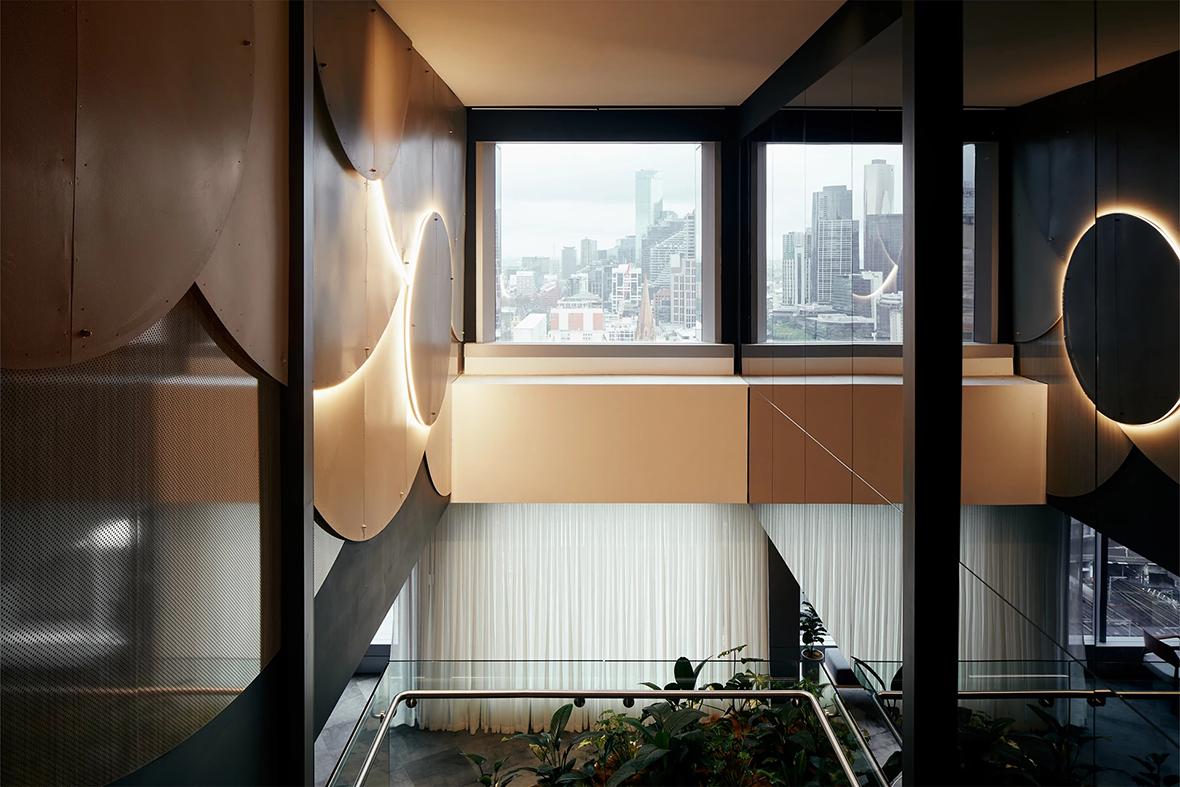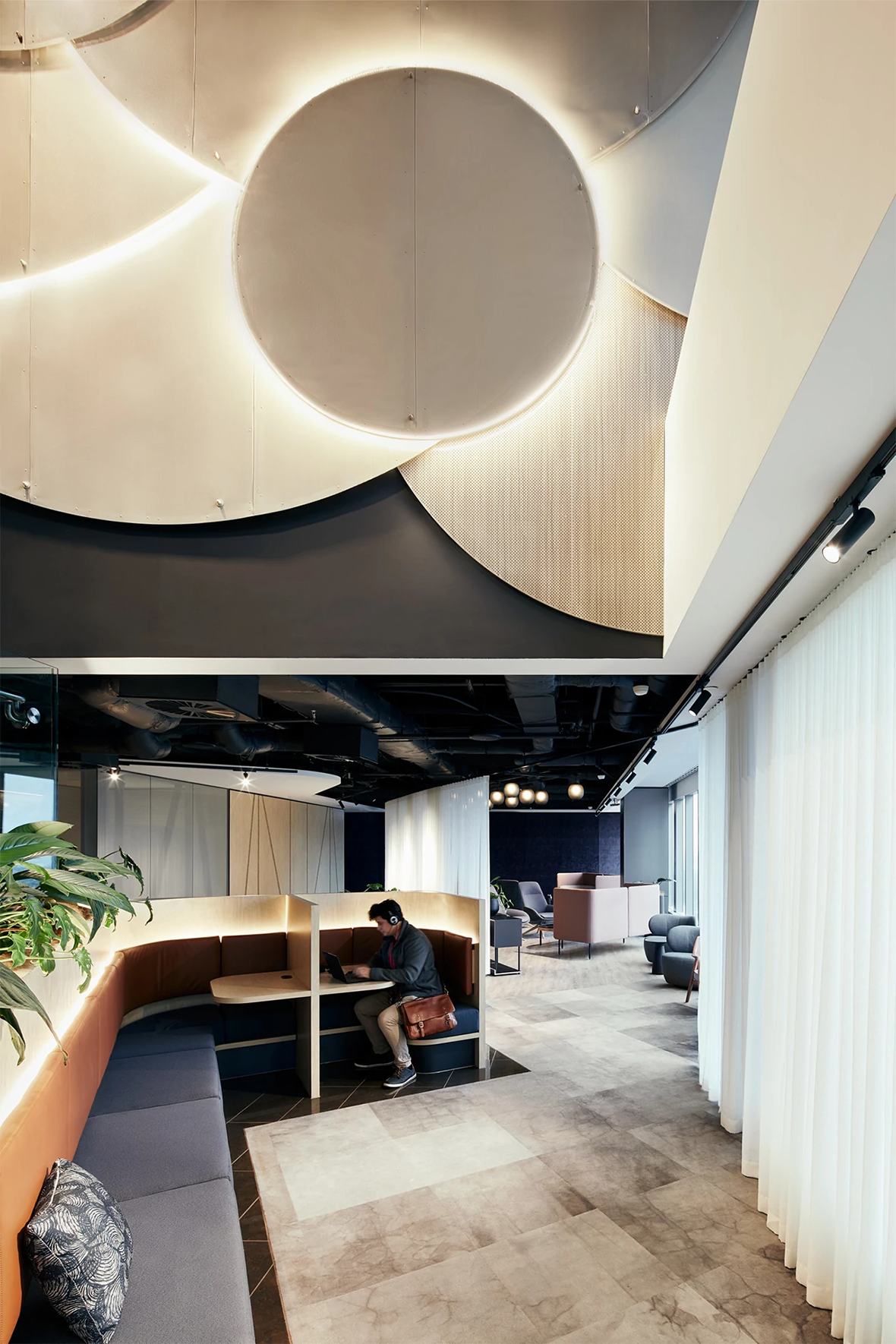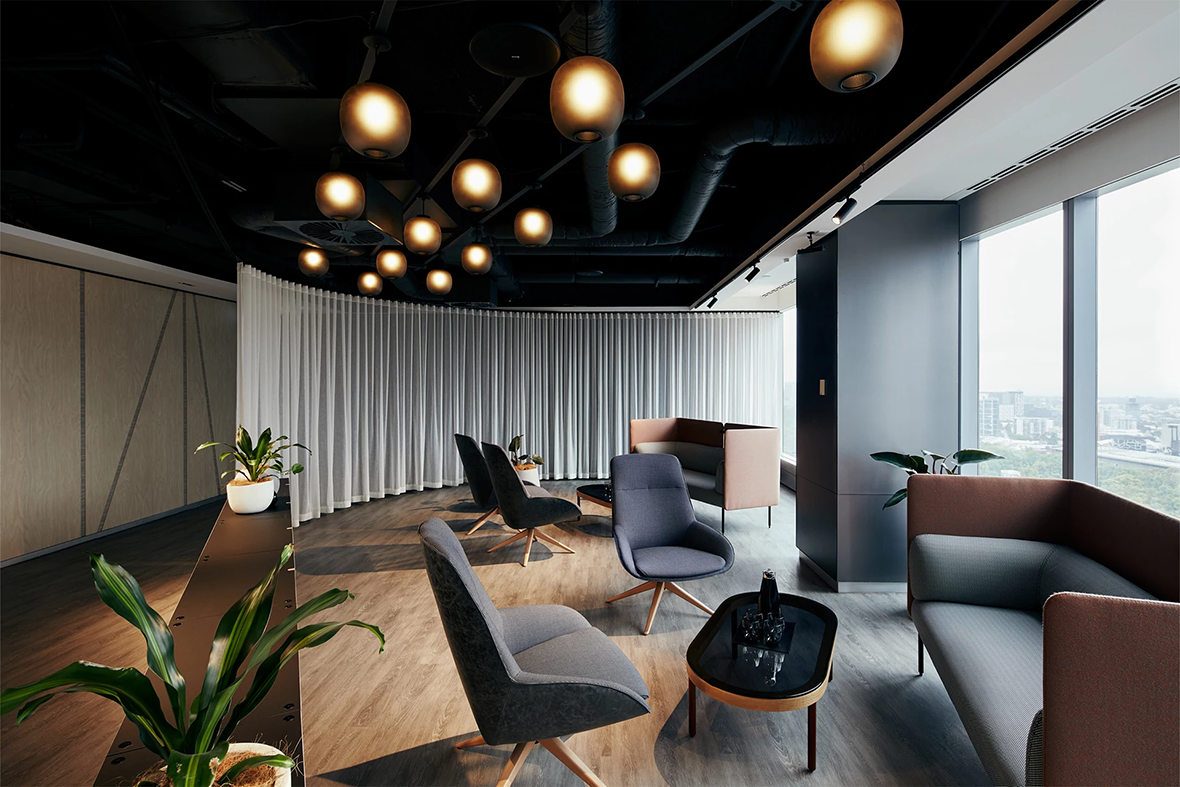 Meet the Winners of the Shaw Contract Design 2022 Awards
1/21 Photos
2/21 Photos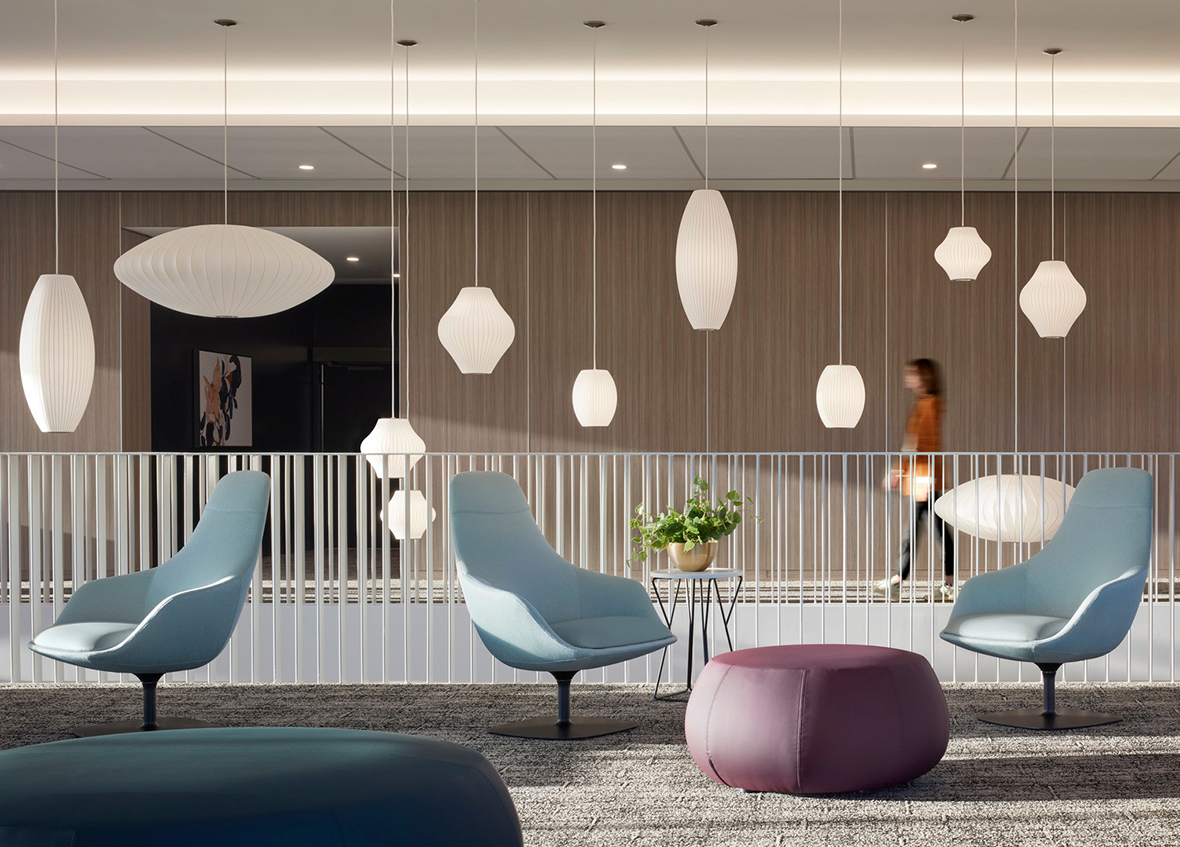 3/21 Photos
4/21 Photos
5/21 Photos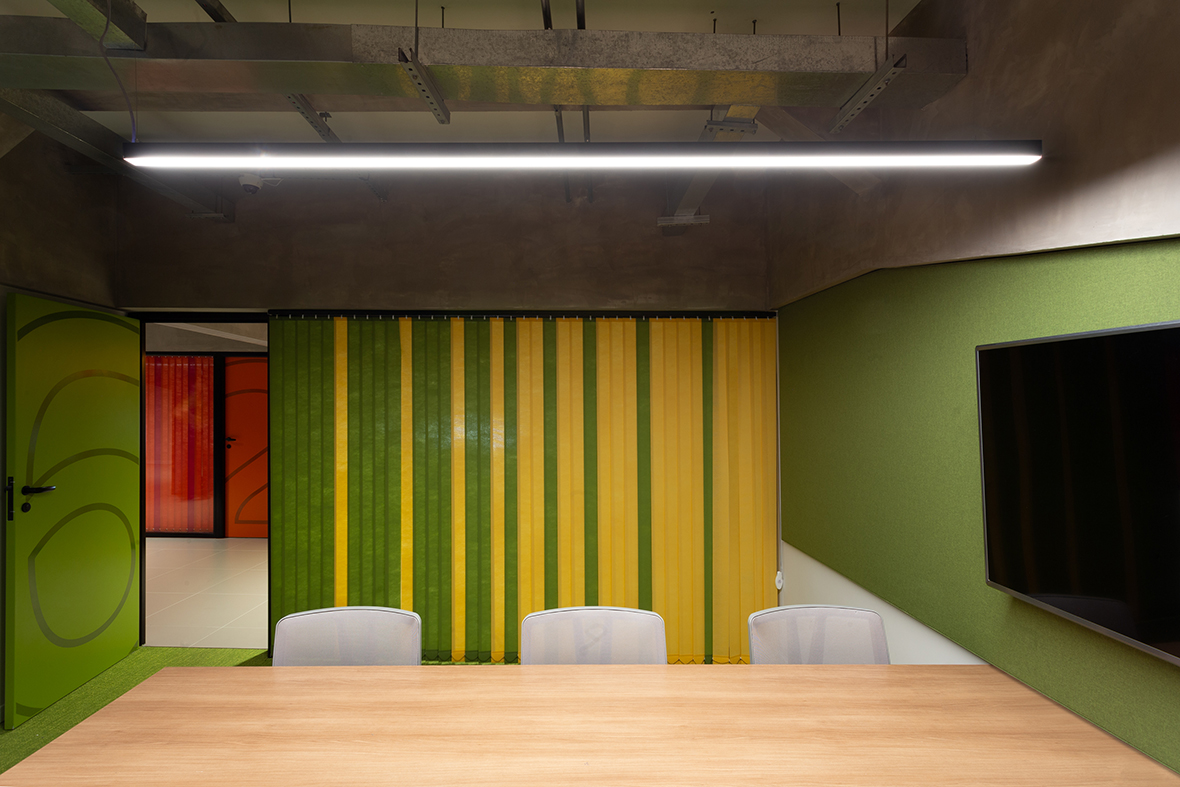 6/21 Photos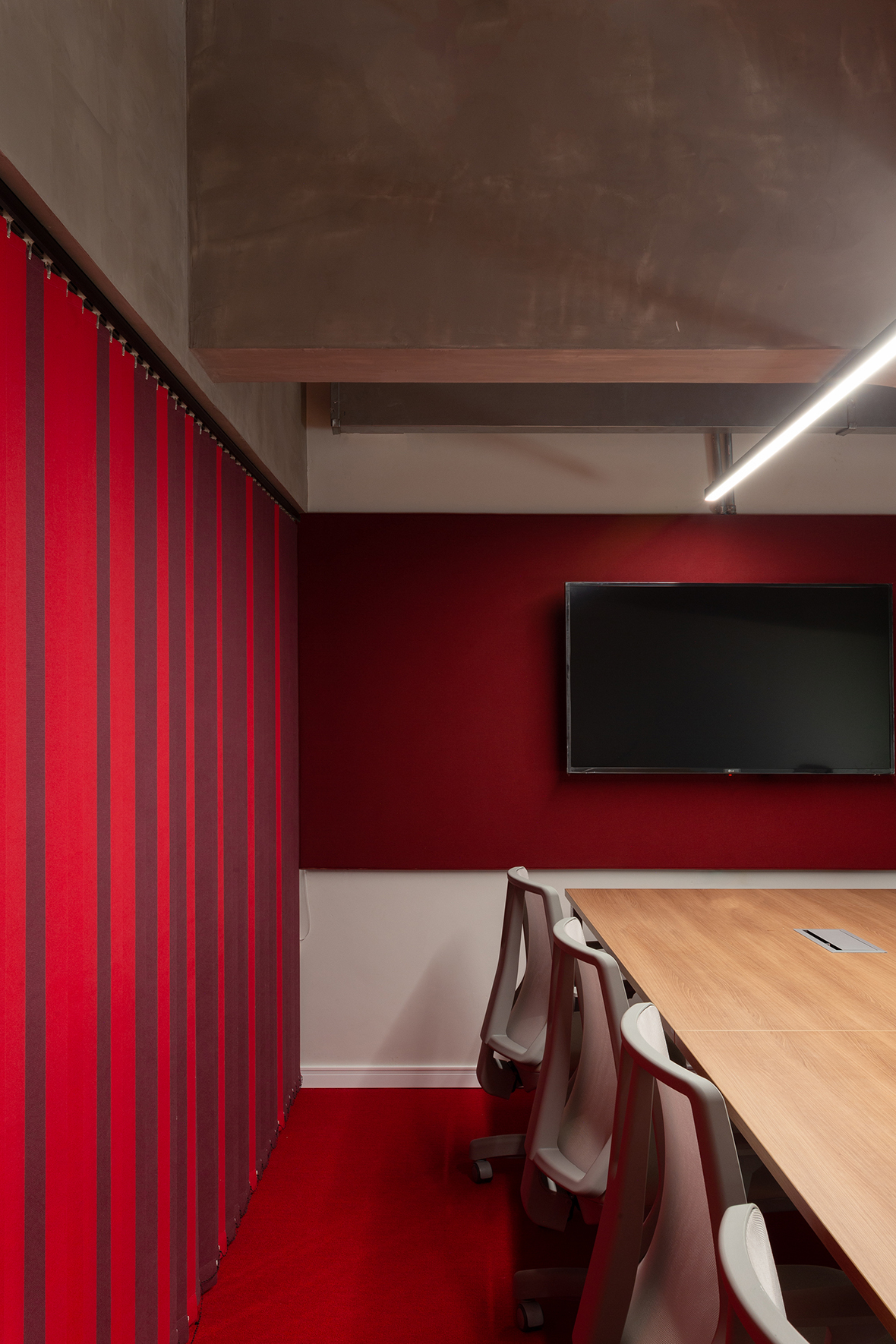 7/21 Photos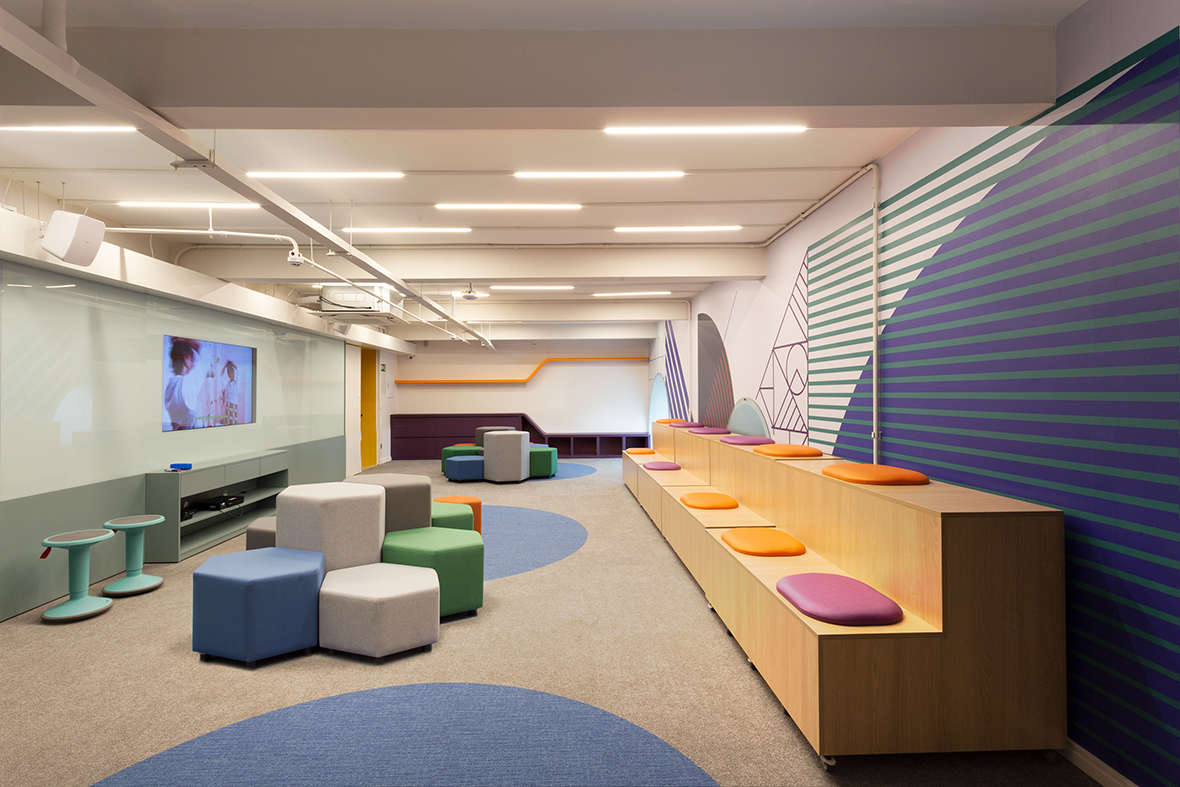 8/21 Photos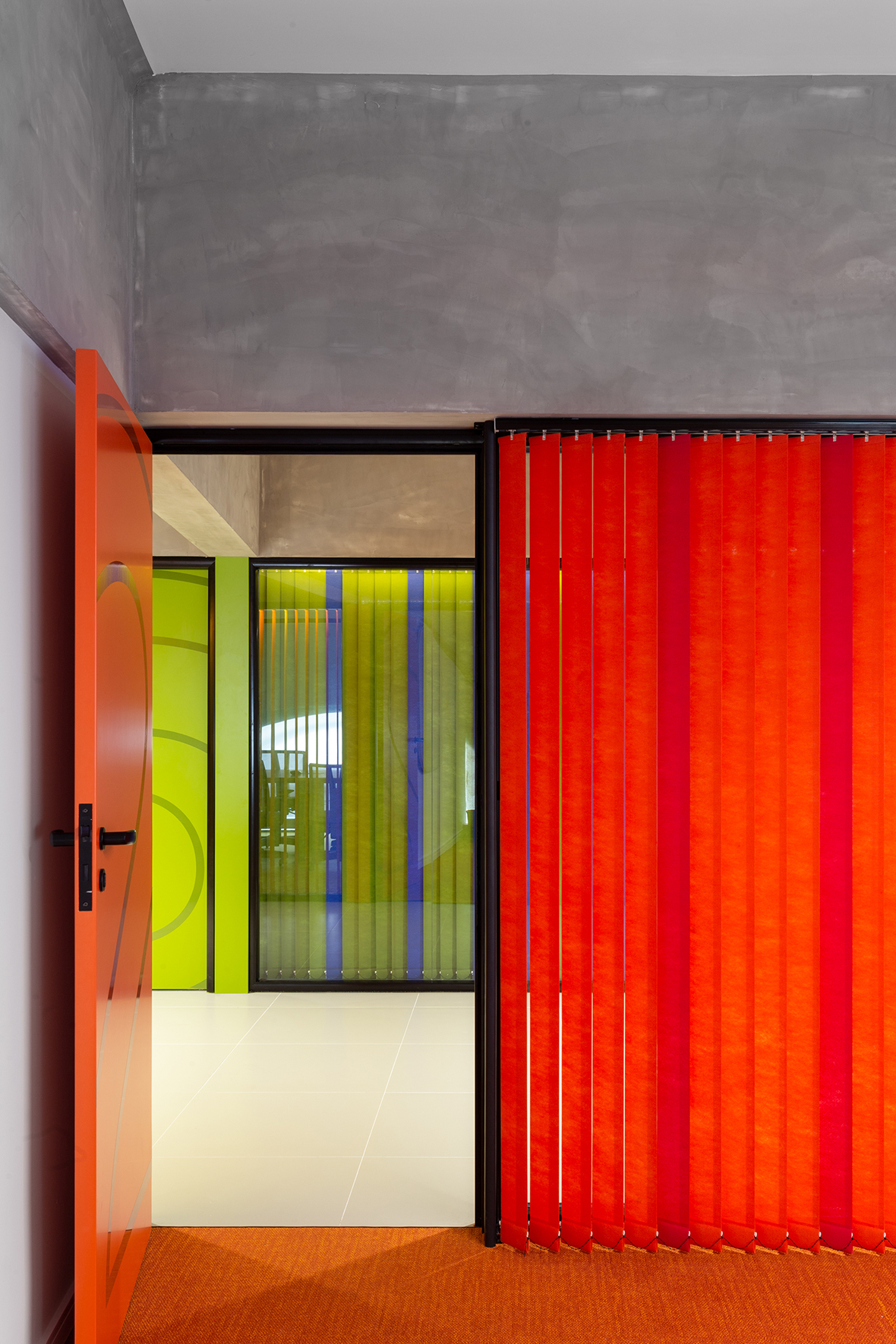 9/21 Photos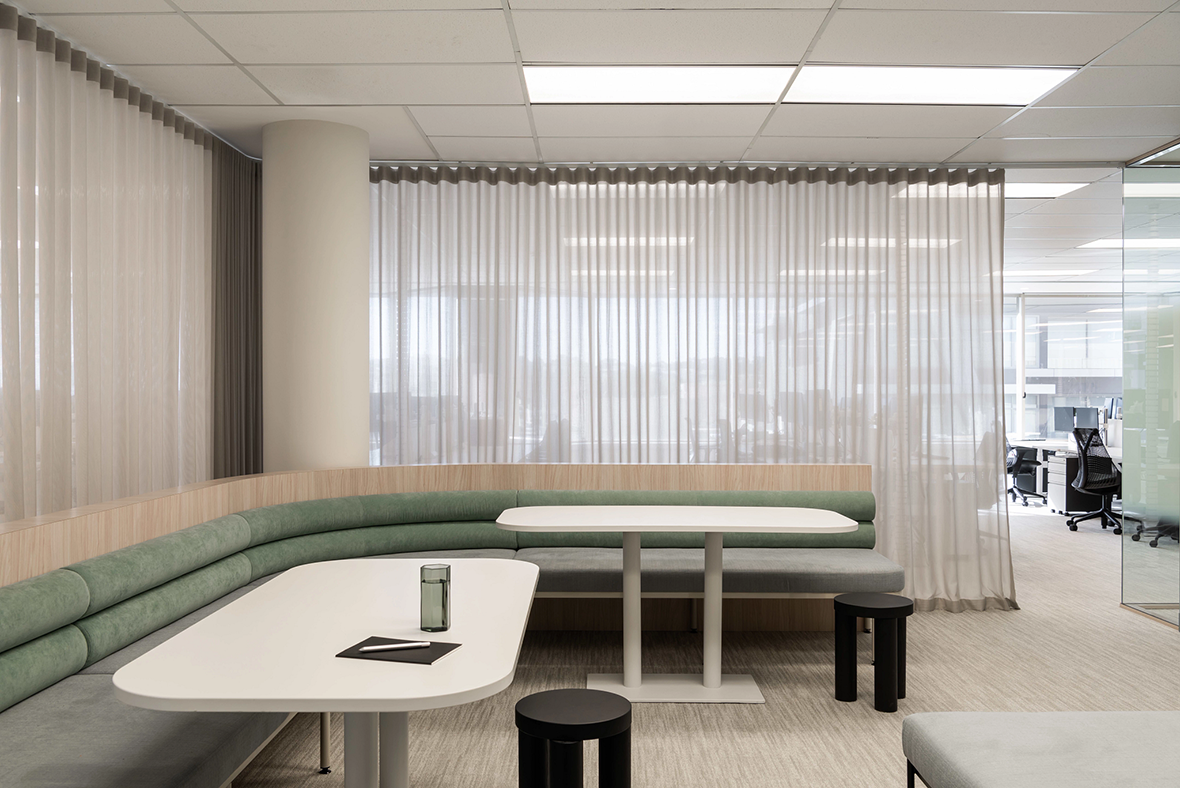 10/21 Photos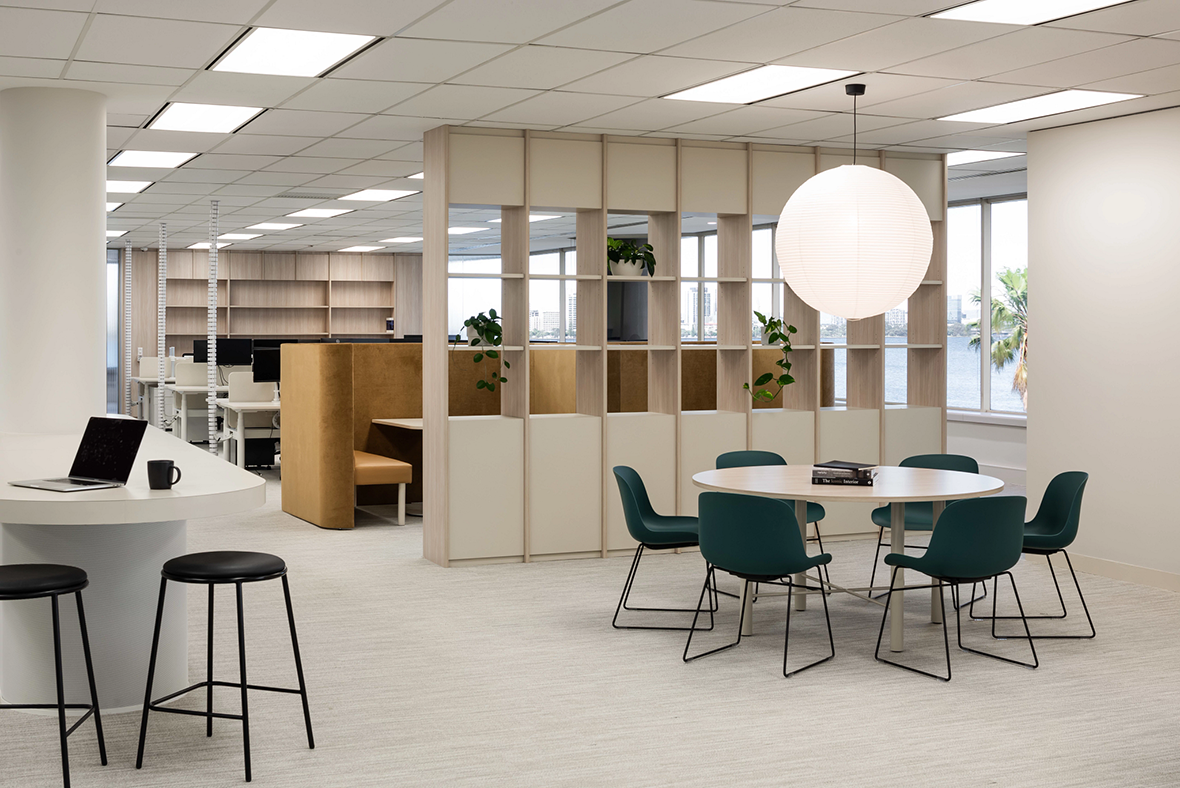 11/21 Photos
12/21 Photos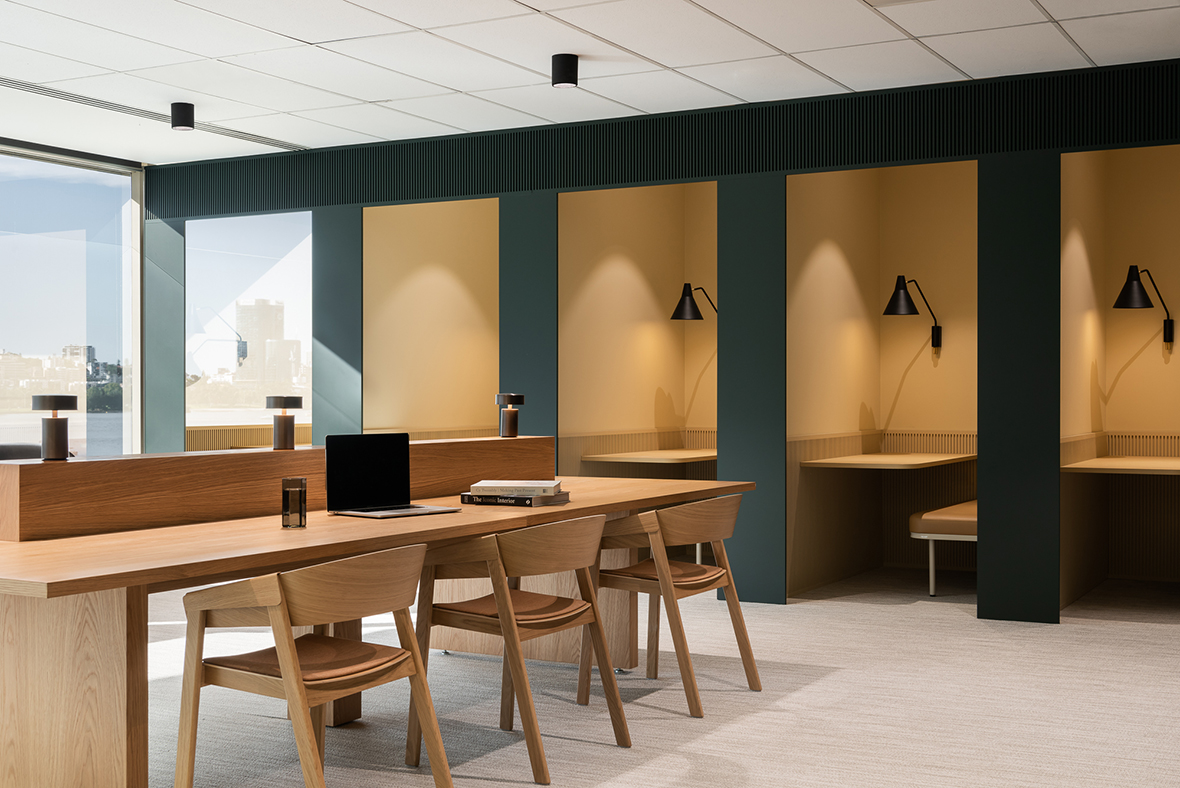 13/21 Photos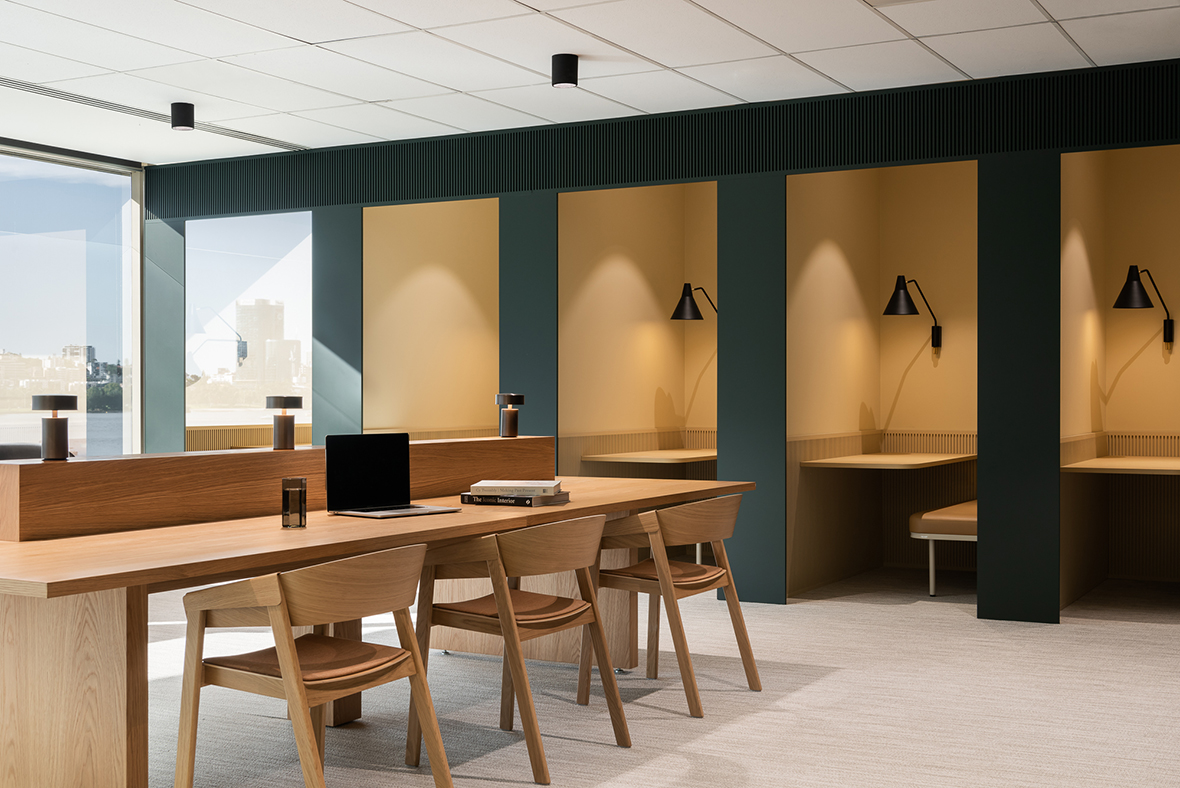 14/21 Photos
15/21 Photos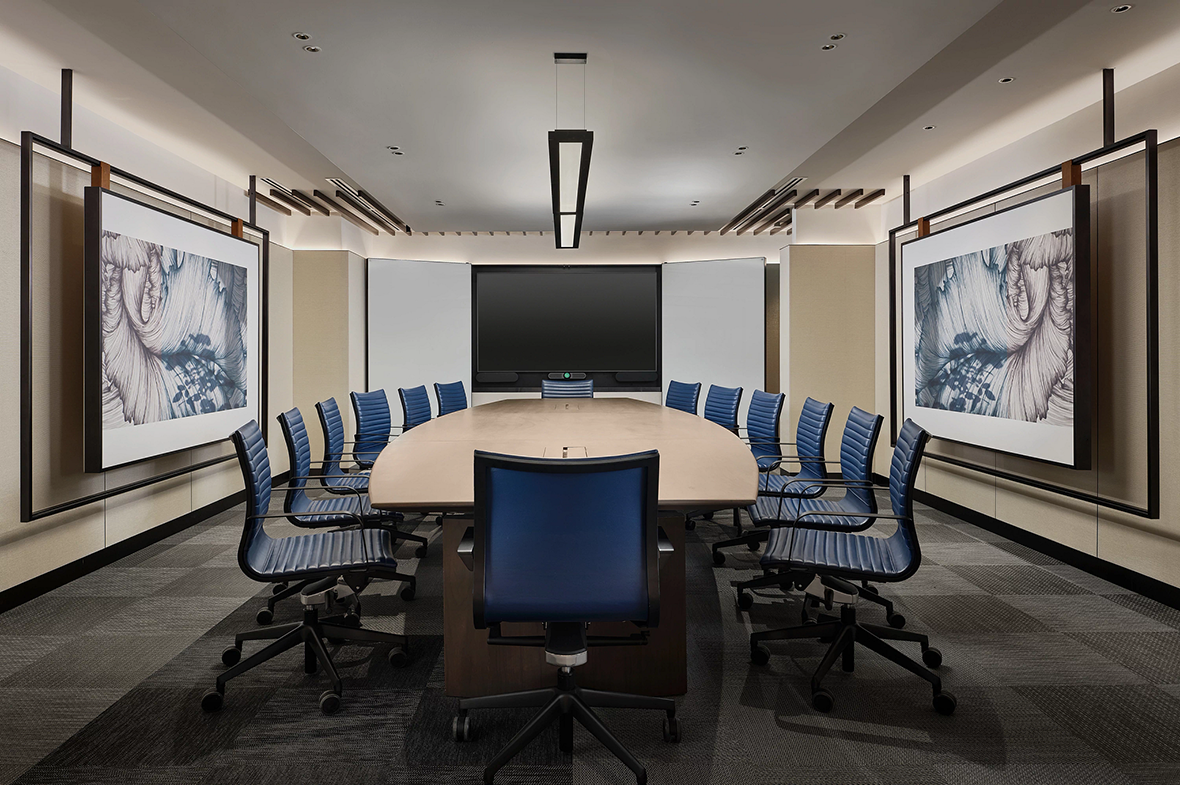 16/21 Photos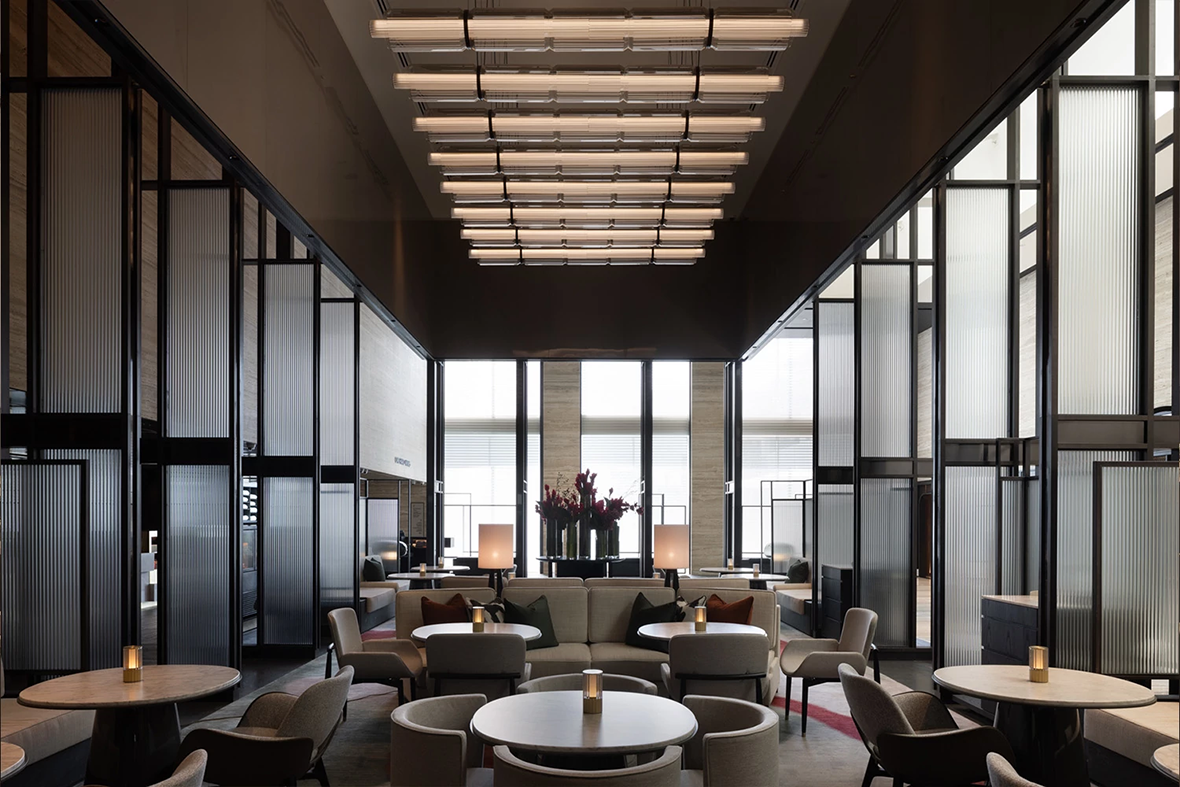 17/21 Photos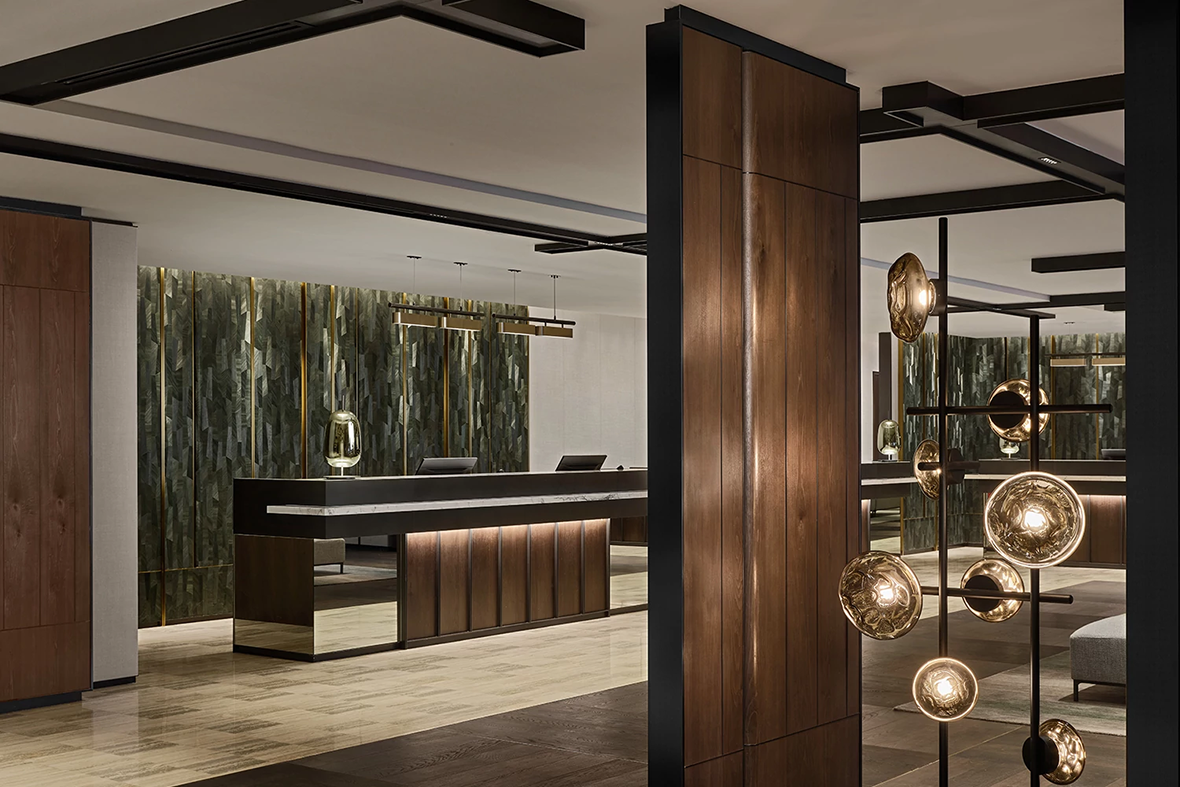 18/21 Photos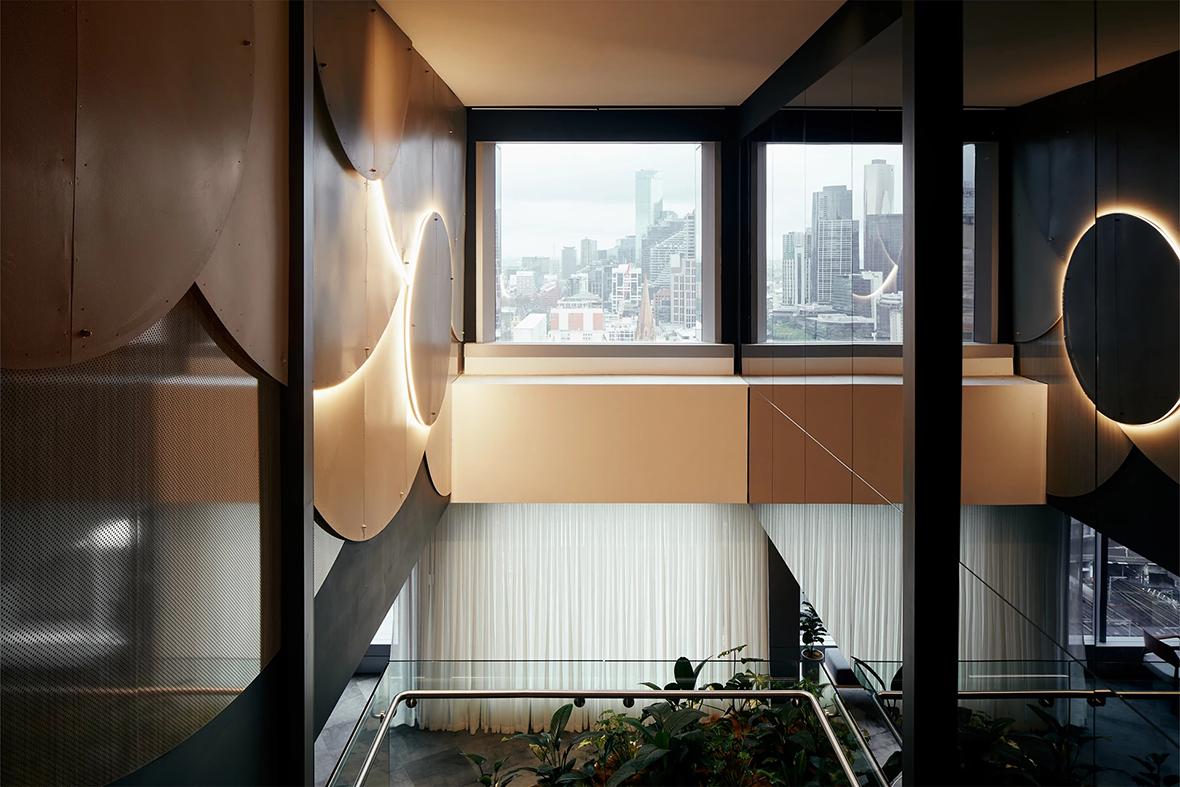 19/21 Photos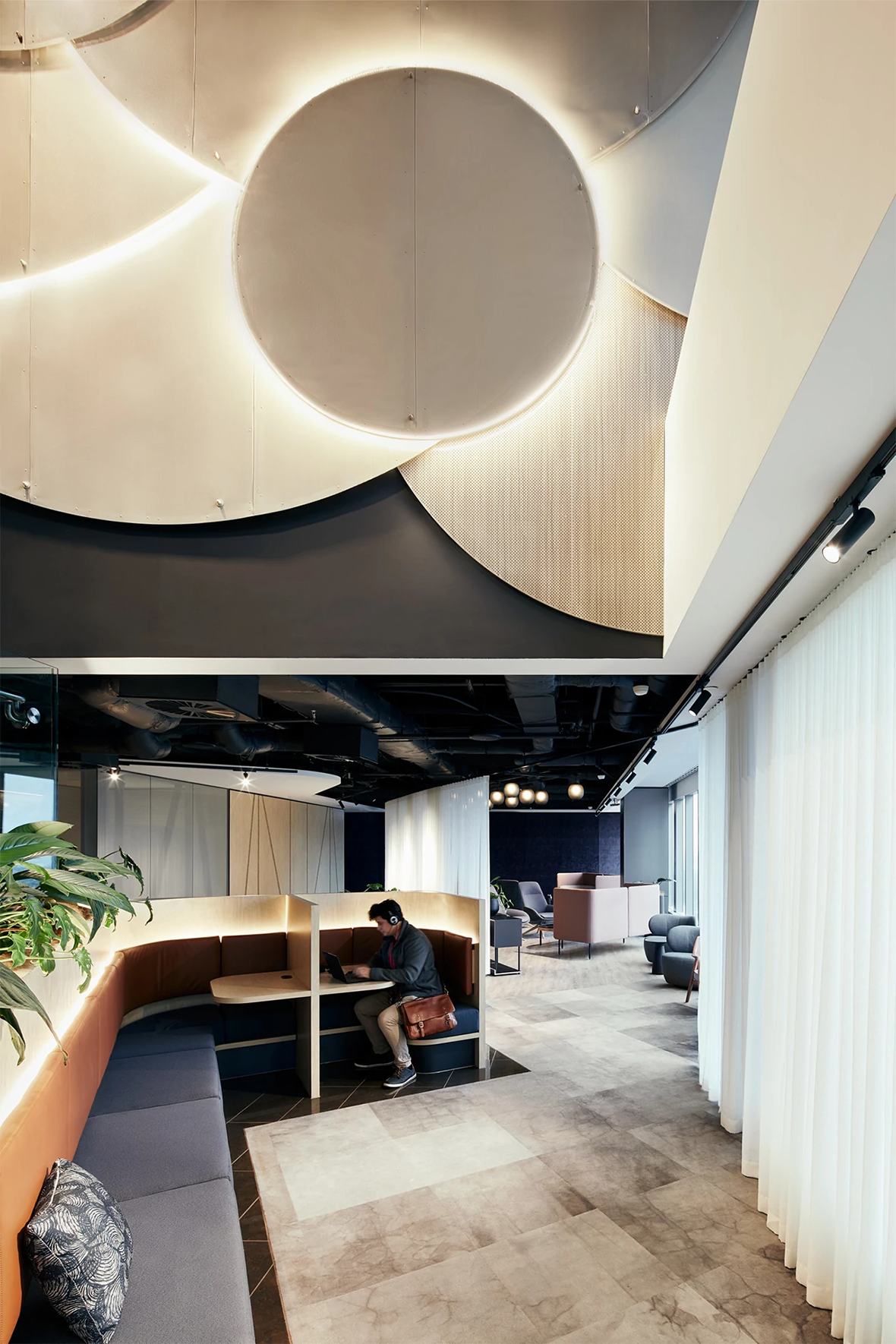 20/21 Photos
21/21 Photos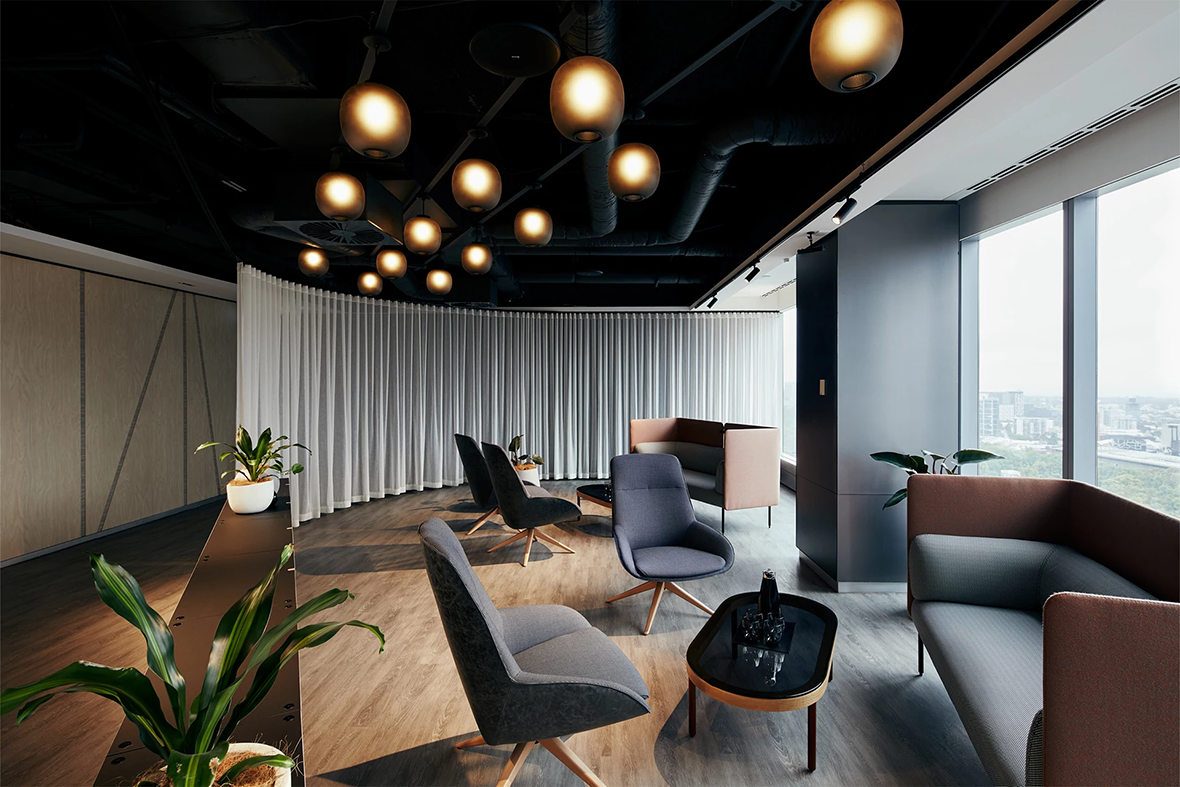 Shaw Contract annually celebrates design and its ability to influence our everyday lives. Now in its 17th year, the Shaw Contract Design Awards again recognizes spaces that take a new approach to living, working, learning, and healing through making a positive impact on people and the planet.
This year, they were showered with nearly 600 submissions from 44 countries. Thirty-seven of those were selected as Best of Region Winners by panels comprised of design professionals from around the world. The judges not only evaluated each project, they also examined the methods used to contribute to the ever-evolving nature of the built environment.
From those 37 Best of Region Winners, a smaller panel of judges selected five winners who were awarded Best of Globe. It's a diverse mix, with five winners from four countries taking home the prize. Each winner will receive a $2,000 USD charitable donation in their studio's name to the organization of their choice.
Join us in celebrating HGA, Gensler, Avalon Collective, Rezen + Templewell, and Mobio Arquitetura on their well-deserved accolades and learn more about each of their projects below!
Category: Health \\\ Location: Akron, Ohio, United States
Photos: Kendall McCaugherty
Crystal Clinic Orthopedic Center is a specialty hospital, one of the only in the world dedicated to orthopedic and plastic/reconstructive care. What immediately stands out in the 165,000 square foot space is that it feels more like a hotel than a medical facility. Throughout its three levels, you'll find 12 operating rooms, 60 private patient rooms, and a quick care outpatient component, with a large emphasis on natural light and connectivity.
Judge Karen S. Miller, Head of Interior Design, Design Leader, and NCIDQ at Gulf Consult shared her thoughts, "The planning is masterful in the way daylighting is used throughout the hospital. Scientific data conveys that views of nature and light impact the healing process in a positive way. The patient room has masterful use of materials, appropriate for the healthcare setting. The overall consideration of comfort for the patients, families, and staff translates into the community for this institution."
An interior courtyard on level 3, where patients reside, provides a view to the exterior from each room. At the same time, an efficient footprint and clear circulation paths exist. The double height space above the dining area provides connection to the surgical waiting area, and is visually enhanced with a collection of George Nelson pendant lights. Meanwhile, circulation paths on the exterior of the building provide covered experiences for patients and visitors as they approach the entrance, adding a sense of security and intimacy.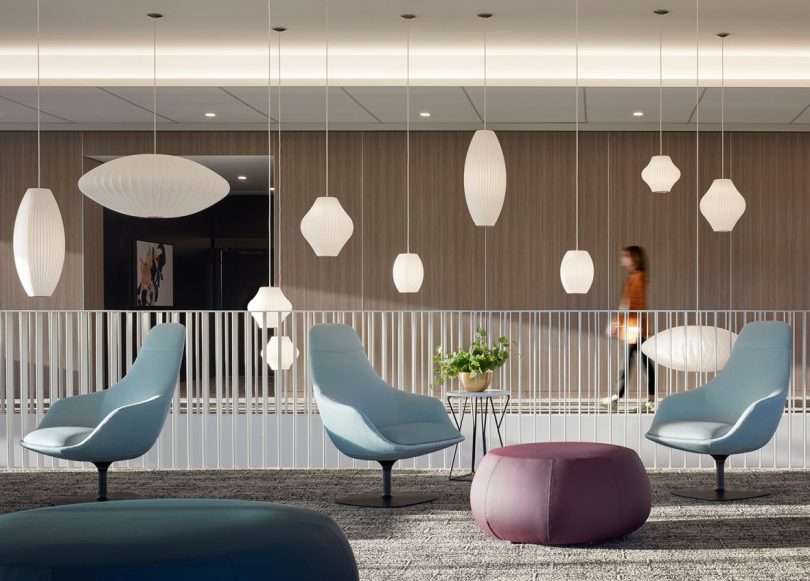 The amount of natural light available reinforces evidence-based design practices to aid in the well-being of patients, family, and staff. The palette consists of rich, saturated colors accented with gold in the lighting and fixture finishes. To maintain the level of infection control necessary for patient safety, designers specified jewel-toned velvet and pastel upholstery that can be cleaned with bleach. When paired with leather, it creates a dynamic effect. Meanwhile, Xorel divider panels and Skyline Glass installations provide added interest and privacy.
The overarching theme throughout is wellness and community, and the cherry on top are collaborations with local artists featured throughout public and private spaces, highlighting the artists' talents and adding another level of connectivity.
Category: Workplace \\\ Location: Melbourne, Australia
Photos: Nguyen Dang
EY invested in a future workplace by re-energizing its existing meeting floors in order to create a more holistic experience that prioritizes human connection. Gensler's solutions include more personal spaces that are flexible and focus on the experience of balancing the personal and the digital. For example, curtains allow the user to open or divide a space as fit. The project integrates past design and materials used in the space, including from the original 2004 stairs. Other selected materials were also chosen for their sustainable attributes.
EY requested that their goals of increasing supplier diversity and physically representing their ambition to be a leader in supporting sustainability and diversity be taken into account. The project accomplished this task beautifully by acknowledging the Traditional Owners and Custodians of the land where it sits, and the Peoples of the Kulin Nation. Respect is paid to their Elders past, present, and emerging, with hope for an optimistic and inclusive future for Indigenous communities.
The main reception area will house a sculpture created by a community collective of local First Nation women and trans women artists called 'Ngardang Girri Kalat Mimini.' The intergenerational experience allows 'Aunties' to mentor younger weavers as they reinterpret the Story of the Iuk (river eel). Over 70% of the furniture suppliers used are certified Indigenous ownership suppliers through a program called Supply Nation. Additionally, one lighting supplier, a cleaning contractor, and the artwork supplier fall under this certification.
"There are moments of framing that I love; whether they're framing through the furniture, or the staircase moment, which is quite cinematic," said judge Rulla Asmar, Principal at Marchese Partners. "There is a sensitivity to culture and connection to the indigenous community in a thoughtful and considered way."
Category: Hospitality \\\ Location: Singapore, SG
Photos: Marc Tan (Studio Periphery), Owen Raggett, and Alex Soh
Located in the heart of a shopping district, Hilton Singapore Orchard was designed for urban travelers. The restoration/conversion project took over what was previously known as the Mandarin Orchard hotel with the goal of creating a contemporary hotel that related to the vicinity and the origins of Orchard Road. Avalon Collective achieved this by paying homage to its agricultural heritage, and "The Orchard Trail" was designed as the working concept.
Structured lines represent the vertical and horizontal lines of the trail and are layered with natural elements and tones as the design's foundation. As the urban structural language began to form, a modern aesthetic added a contrast to spaces that previously had a classical look. Natural light, wood texture, and use of the color sage green introduced a grounding aspect.
Public and the guest rooms spaces received themes: The Elements (Reception), The Conservatory (Lobby lounge), The Shed (Lobby bar), The Foliage (Guestrooms), The Smart Oasis (Meeting Facilities), and The Seed Treasure (Presidential Suite) that expand the Orchard Trail experience throughout the property.
To create a more intimate experience, the reception and lobby lounge were separated into two spaces. After riding an elevator up to the fifth level, reception sits at the far end of the space, allowing for a more private check-in process. Continue following the walkway and you'll arrive at the lobby lounge, GingerLily. It serves as a high-tea space during the day and lobby bar at night. Envisioned as a glasshouse with ample daylight, the double-height ceilings create a light and airy space for guests to enjoy. The inner seating area resembles a modern barn, creating an intimate space for socializing.
"This is a stellar example of a monochromatic color scheme with a broad span of lights, whites, and creams with added texture," said Miller. "The design team lifted the ceiling through the color palette in a masterful way. This is an amazing project."
The Smart Oasis, the event and meeting facilities, occupy over 2,000 square meters and have been reconfigured from a pre-existing car park. Measured lighting and a natural moss miniscape connect the facilities to one another. Surrounding the courtyard you'll find an open pantry and lounge seating alongside meeting spaces of various sizes that allow for connectivity and comfort. The Smart Oasis is a careful reimagination of meeting spaces featuring high functionality for business guests.
You won't find any traditional built-in furniture in the guest rooms either, rather modular designs that allow for flexibility. The bathrooms are designed with reflective black walls reminiscent of high design retail locations. Judge Jason Horton, IFI Co-Opted Board Member / Design Studio Lead at CBRE Japan added, "This project has considered the use of layering from every angle within each space; particularly when you look at detailing and proportions."
Category: Workplace \\\ Location: South Perth, Australia
Photos: Dion Robeson
When tasked with creating a workplace for a mining company that wasn't traditionally masculine, Rezen + Templewell designed a space representative of the brand's values and people instead. The interior spaces feel inclusive, warm, and welcoming to all who enter, with soft, tactile materials that create humanized spaces.
"I'm always convinced by the idea of a strong narrative, a narrative that actually reflects the values of the client. What really was striking about this project is that there's a sense of value and pride for the people who work here. It really celebrates them and that they are deserving of a beautiful, luxurious space, but it's not ostentatious and shows restraint," judge Rulla Asmar, Principal at Marchese Partners, said.
A large collaboration and café space takes up the length of the building, giving people plenty of ways to connect with each other while enjoying the 180-degree views of the Swan River and Perth CBD. The work club greatly benefits from the landscape, providing a northern-facing aspect for staff and visitors to enjoy.
There's also a sculpture garden that represents IGO's mission of making a difference, signifying the importance of the people who stand for this purpose and who are driving changes towards a cleaner, better future.
The use of standard finishes and elements mixed with artisanal features makes for an economical yet highly personalized atmosphere. A collection of local art further amplifies the company's values, culture, and people.
Judge Yvonne Chow, Co-Founder & Lead Visionary at Envisione, said of the design, "This project has excellent collaboration spaces that have the perfect amount of separation, allowing multiple groups to work effectively at the same time. All the details are very elegant and balanced, particularly in regards to the beautiful color palette."
Category: Workplace \\\ Location: Recife, Brazil
Photos: Mobio Arquitetura e Álvaro, Img Plural
Solar energy company Fintech took over a restored history building for their headquarters and wanted to honor the building's early 20th century architecture, while updating the building with a technological infrastructure that would serve the needs of today's employees. Throughout its four floors, Mobio Arquitetura designed cohesive spaces that provide comfort, usability, and encourage productivity.
After analyzing the overall space, designers prioritized employee well-being. Departments were designated by space, but common areas were created on every floor. The mezzanine, with its low ceilings, was divided into meeting rooms through the use of aluminum and glass partitions based on the existing beam structures. Further privacy was added with colored vertical blinds whose graphics create a gradient inspired by heat maps, which of course circles back to solar energy. Each room was carpeted and acoustic panels in a rainbow of colors were installed to make identifying spaces easier for employees and visitors.
"I really like this project, because it's not your typical workplace solution. If you look at the space holistically, color is used in a very focused way, giving subtext to the environment. There's a bold use of color and graphics in this project; it's quite brave and fun," Miller shared.
To maximize the use of the auditorium, which can be used for training courses, presentations, and group activities, a multifunctional layout was implemented. Versatile pieces, such as mobile bleachers, stackable chairs, frames with casters, and modular bean bag chairs, offer multiple configurations within the space.
The second floor is ideal for open-plan work areas and has plenty of natural lighting. To account for acoustics, the subfloor was carpeted and acoustic clouds were directed at the tables to deflect sound. Common areas were also created, such as micro meeting capsules and an open pantry that also meets the demands of pavement infrastructure.
The third and final floor contains the largest amount of common space: the decompression area, a larger pantry with equipment and food tables, and a cafeteria.
To stay in line with the brand's sustainability goals, energy consumed by the building is supplied from a transfer of energy from the company's solar plant. The building is located on a street partially closed to cars, with nearby businesses that also enhance the relationship between the building and the public space.