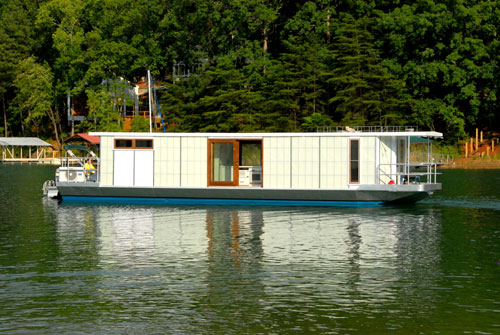 The MetroShip 48′ x 12′ modern houseboat was inspired by New York loft spaces and took about 7 years of design & development. Sheesh!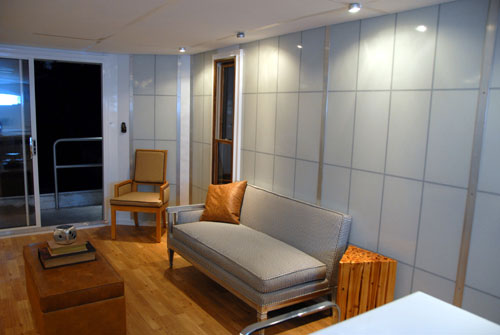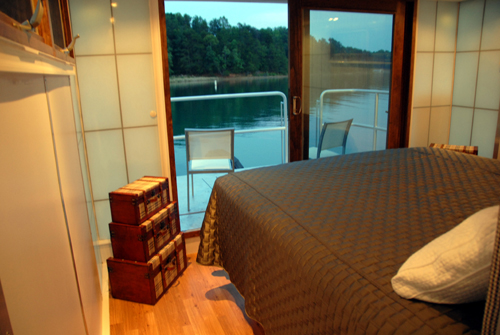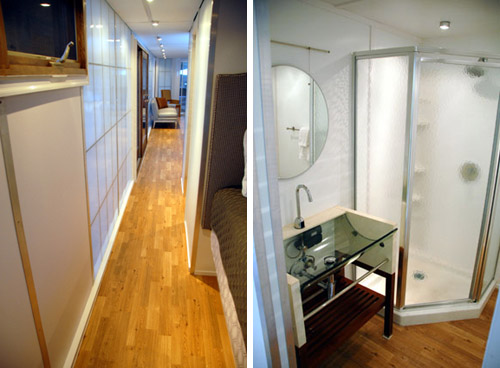 Of his 7-year journey, David Ballinger, Jr. says, "I wanted to develop a houseboat that let a wash of light in (always a problem with houseboats – hence why you see so many windows on the newer houseboats). It wasn't just about the look of the boat, it was more about the production, the quality, the simplicity, the interior feel and above all the quality of life on the floating boat. The result is something Philippe Starck would be proud of – where the design has grown and developed on its own, as a result of solving a problem with houseboat products."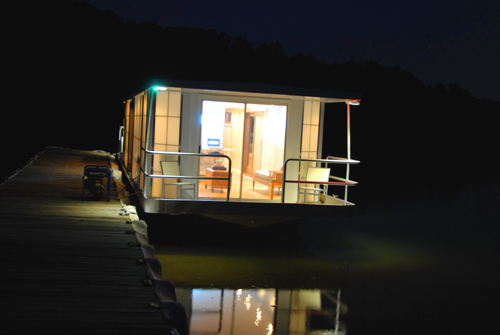 MetroShip is owned by GDM Ltd. that was created in 1995 by David Ballinger, the UK's ex-brand / marketing director for reality TV leader, Endemol Entertainment (creators of Changing Rooms, Trading Spaces, Extreme Home MakeOver, Big Brother, Ground Force and Fear Factor). GDM opened U.S. operations in Pennsylvania in 1999 and in New Jersey in 2000 to service clients such as Western Union, BMW, PepsiCo, as well as Daimler-Chrysler, Nestle, Mini, Rolls-Royce, Kia Motors and Chevrolet. GDM has launched several ground-breaking products such as the MetroShed, MetroCabin, MetroPlay and MetroSofa. GDM continues to be at the forefront of modern design with the MetroShip, representing style, modern simplicity and value.

Design From Around The Web