While not everyone has the space or need for a large, built-in island in their kitchen, the extra storage and prep space is always a great addition. The Riff Raff Kitchen Island, by Central Pennsylvania design studio Wake the Tree Furniture Co., is a beautifully handmade piece with a mid-century modern feel.
Crafted from locally-sourced black walnut and brightly powder-coated metal peg boards on both sides to hide all of your riff raff.
Store cookbooks, pots and pans, spices, you name it, on the inside, on the shelf below, or shelves on the side. The peg boards allow for metal hooks to slip through to hang your utensils.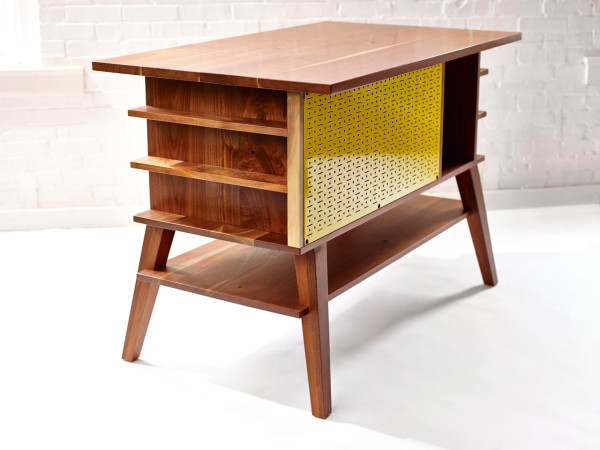 Each piece is made to order and can be completely customized to your specifications.