Mid-Century Modern Bent Plywood Home Decor by Ciseal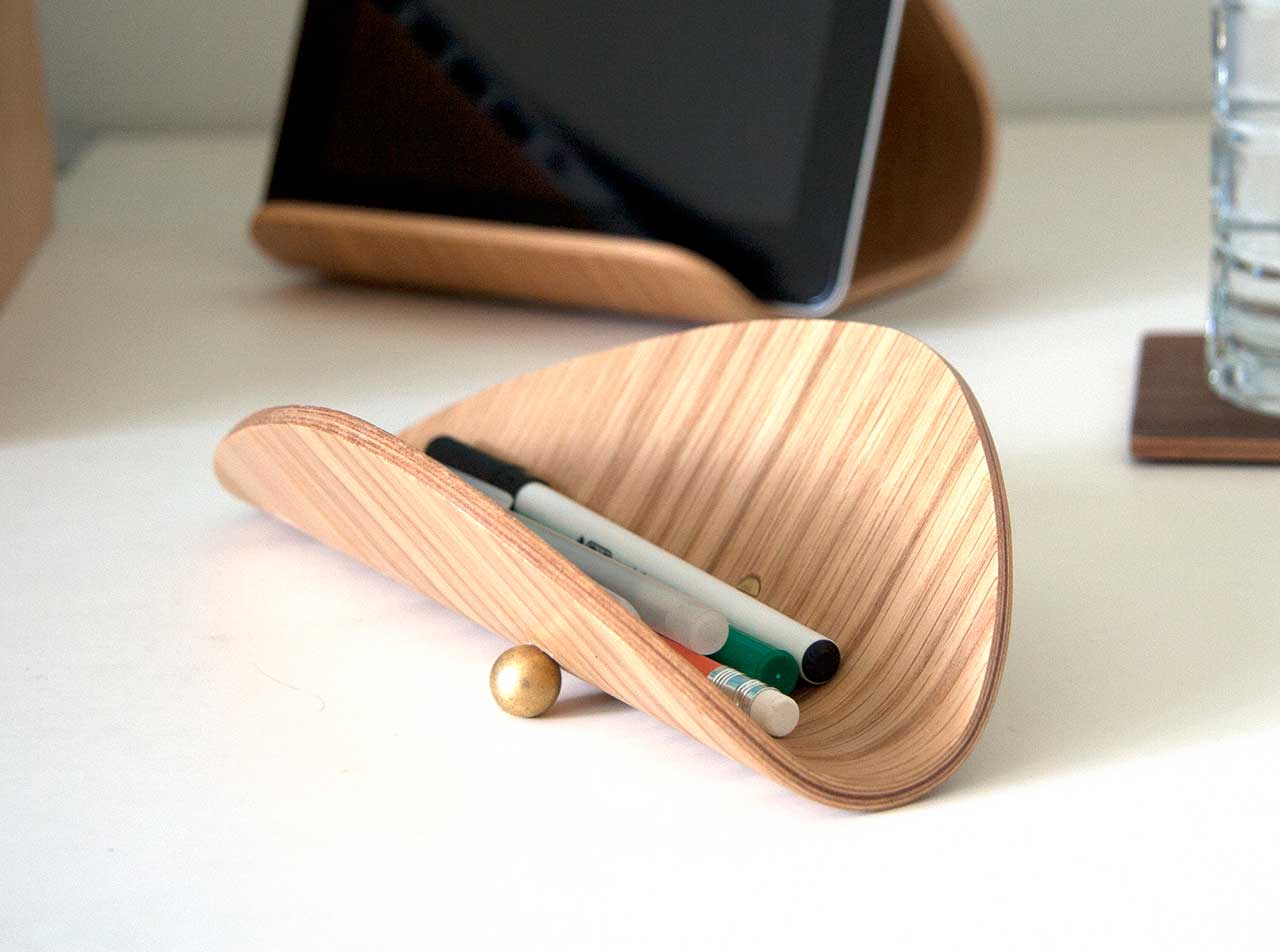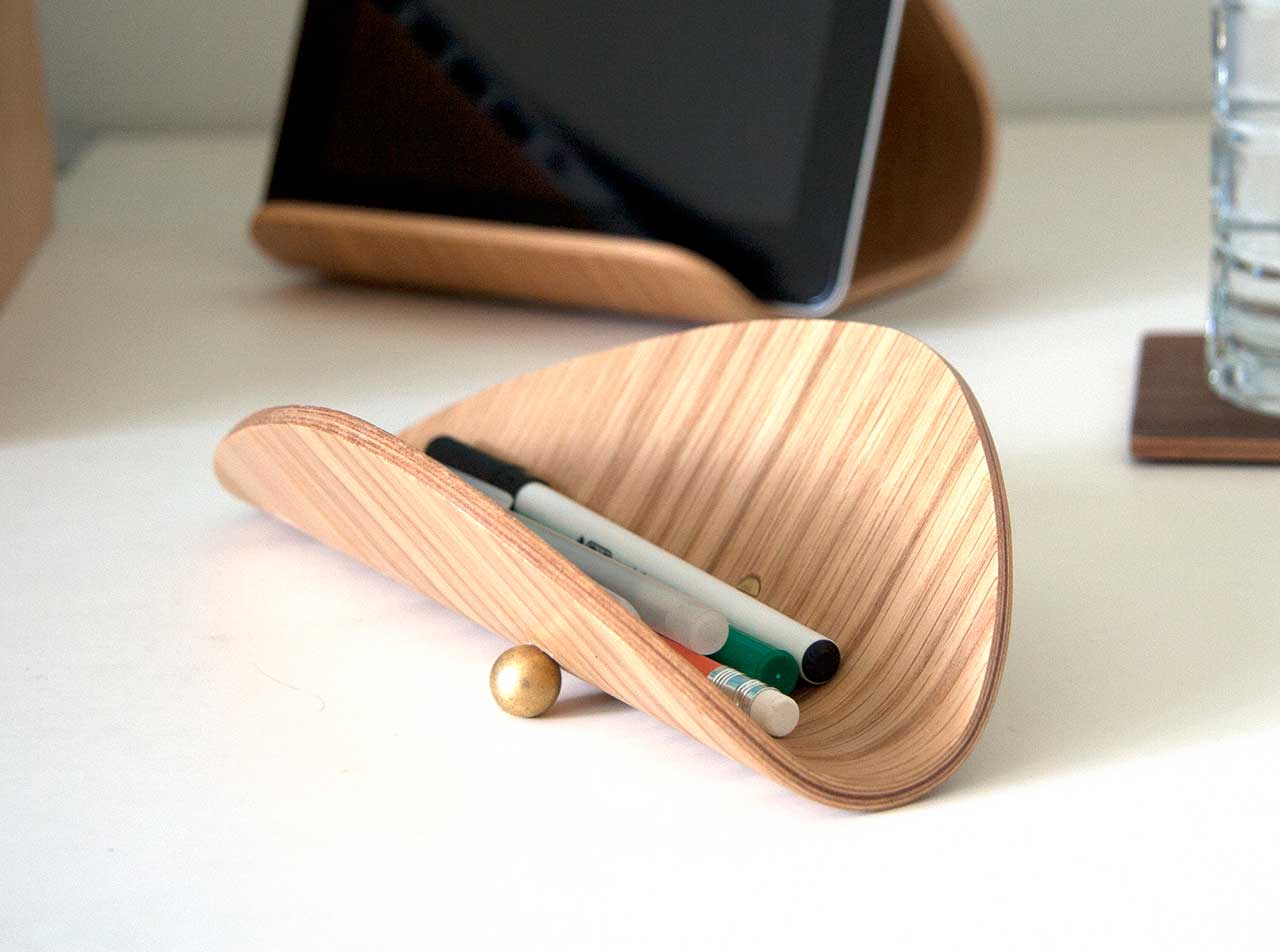 Mid-Century Modern Bent Plywood Home Decor by Ciseal
1/25 Photos
2/25 Photos
3/25 Photos
4/25 Photos
5/25 Photos
6/25 Photos
7/25 Photos
8/25 Photos
9/25 Photos
10/25 Photos
11/25 Photos
12/25 Photos
13/25 Photos
14/25 Photos
15/25 Photos
16/25 Photos
17/25 Photos
18/25 Photos
19/25 Photos
20/25 Photos
21/25 Photos
22/25 Photos
23/25 Photos
24/25 Photos
25/25 Photos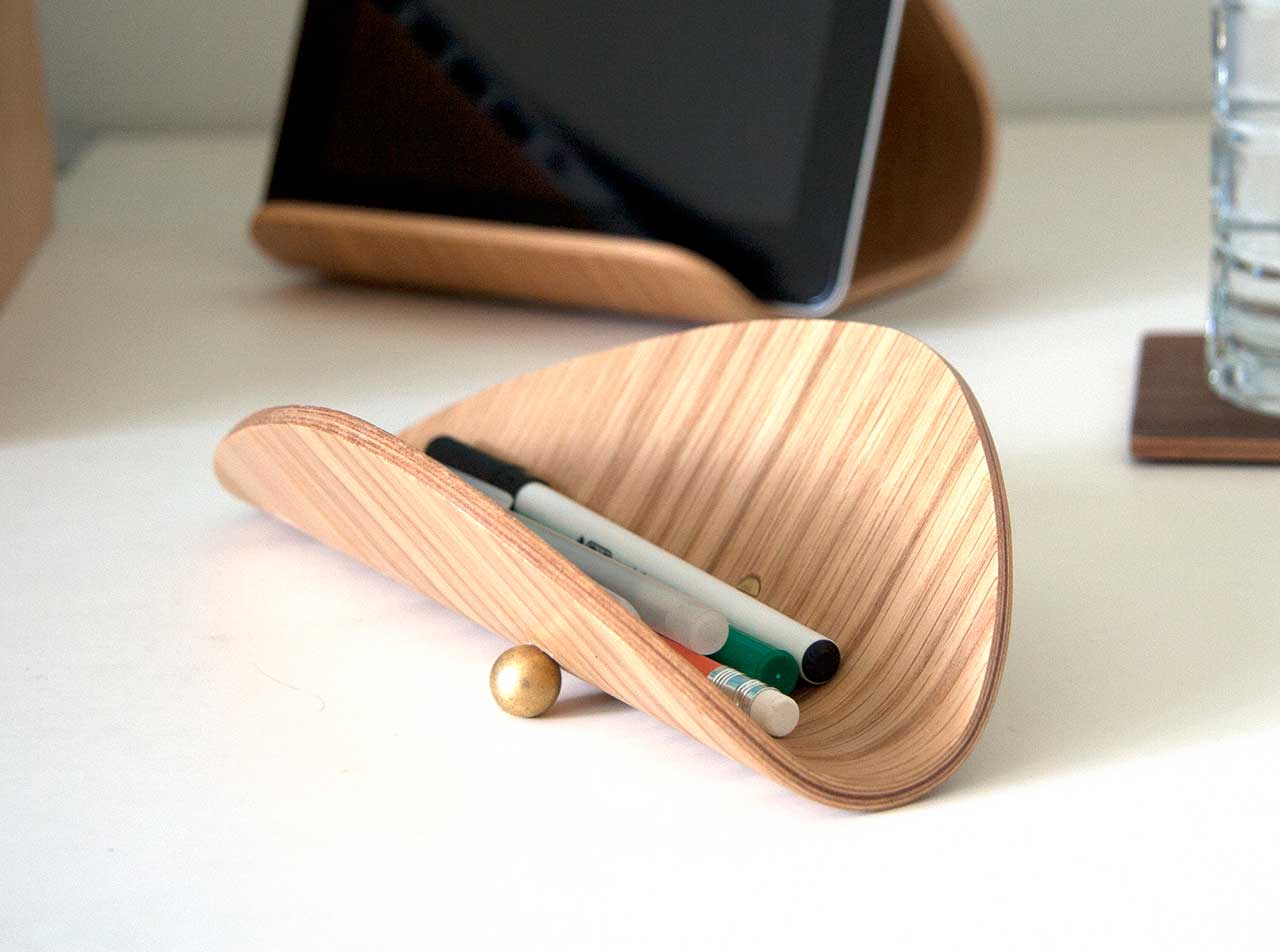 Inspired by local mid-century modern architecture and design in and around Detroit, Nicole Hodsdon launched Ciseal in 2013 with just come wood veneer layers, wood glue, handmade mold, and some clamps. Those four things made Ciseal's first product – the Ray Tablet Stand – and since then they've designed additional woodlayered products that inspire with visual appeal. All products are made-to-order by hand in their Troy, Michigan studio out of sustainably-sourced, responsibly-harvested birch tree forests from the state's upper peninsula. From pencil holders to end tables, each Ciseal product adds function while evoking sculptural forms through dramatic bends in the layered plywood.
Available in Oak, Maple or Walnut with Brass or Nickel hardware, the Pencil Holder contains your pens and pencils (and other miscellany) in one spot instead of them rolling off the desk and under other furniture.
The Ray Tablet Stand, available in Walnut, Maple, Cherry, Oak or Sapele, is a minimalist tablet stand that holds your iPad at the perfect angle while looking good in the process.
Stylishly house firewood in the Mission Firewood Holder, available in Oak, Maple or Walnut. The aspen leaf inspired design can rest by the fireplace offering easy access to your extra wood. Don't have a fireplace? Use it to store your towels, blankets, magazines, toys and more.
The Alden Table, which comes in Oak, Walnut or Maple, is inspired by the intersecting shapes of the Alden B. Dow Home & Studio in Midland, Michigan. The unexpected angles give nod to the residence while offering space to hold a drink or an alarm clock above, and books and magazines below.
Some of the process:
>>> Shop the Ciseal collection in the Design Milk Shop here! <<<