The Bal House is an existing mid-century ranch house in California's Menlo Park that was renovated and had a single-story addition added to it. A retired couple hired Terry & Terry Architecture to open up the interior and create a light-filled extension.
The new addition includes two floating volumes that come together at the original structure via a glass-clad fissure. One houses a bedroom and the other is the main living space. The wooden tube-like volume extends out to make way for the additional bedroom, which now opens up to the garden.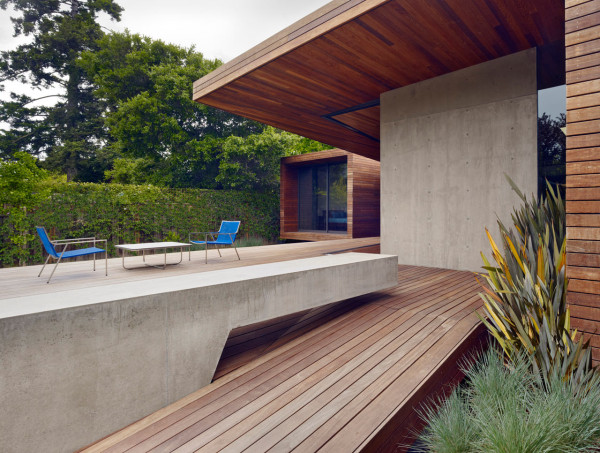 A large deck off the main volume features a cantilevered concrete bench that echoes the concrete wall it's adjacent to.
The curved, glass surrounded void gives the illusion that the outdoors is actually inside.
The original, two-bedroom, one-bathroom structure was kept but renovated. This new steel window is a modern version of a bay window.
Photos by Bruce Damonte, courtesy of v2com.