Somehow Polish designer Szymon Hanczar was able to take his 13-square-meter (approx. 140 square feet) city apartment and turn it into a surprisingly functional home that provides everything one might need or want. Besides being functional, the minimal space is pretty aesthetically amazing, right?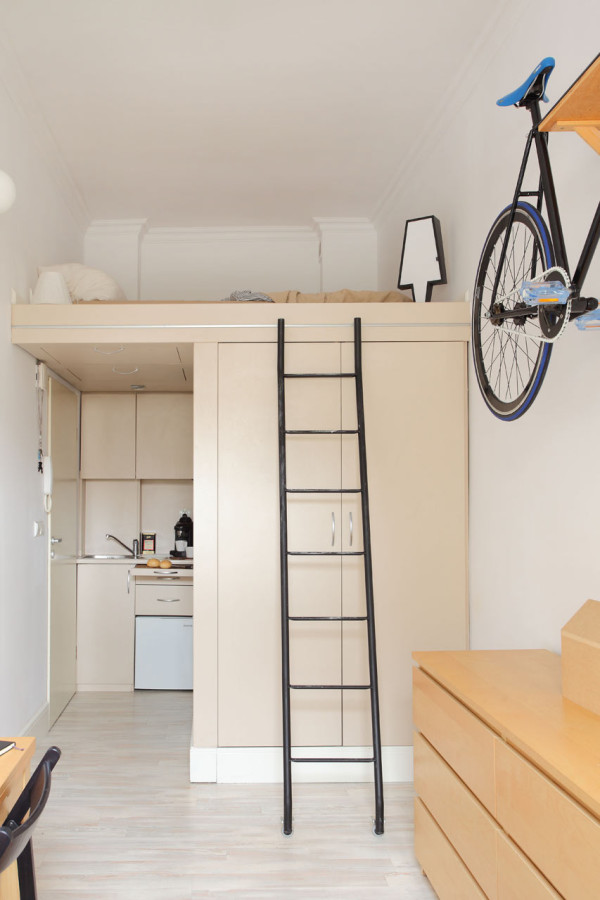 The apartment contains a loft bedroom, bathroom, kitchenette, a table, bike storage, a washing machine (what?!), storage, and a hammock. Perfect for a single person not looking for a huge place to maintain, which is exactly what Hanczar desired, while not having to give up any comfort or functionality.
Check out that tiny washing machine in the closet!
Despite packing so much function into such a small space, the apartment doesn't feel small or cluttered at all.