It's hard to find a shelving unit that works for more than one situation, but Ben Couture, of Jardine Couture, designed a modular shelving system that's pretty close. The CV Shelving System, named for the copy and paste keyboard shortcut, is minimal and practical and could be used in an office, home, or even a retail space.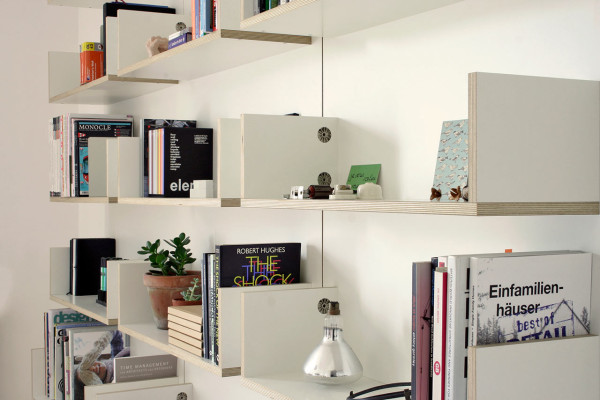 The simple white system can be expanded by adding additional wall panels or it can be reconfigured by moving the individual shelves. The system is made from CNC cut laminated birch plywood and exposed aluminum fittings.
The shelves blend functionality with a clean white canvas that lets your belongings stand out.