Kiev-based FILD launched their first object, the SO1 floor lamp, in a collection called SUSTAINABLE ORIGINS, with a goal to create minimalist forms out of honest materials. The lamp is made of a wooden base, a metal form, and a textile-covered cord, that when joined together make a simple, yet striking, shade-less floor lamp.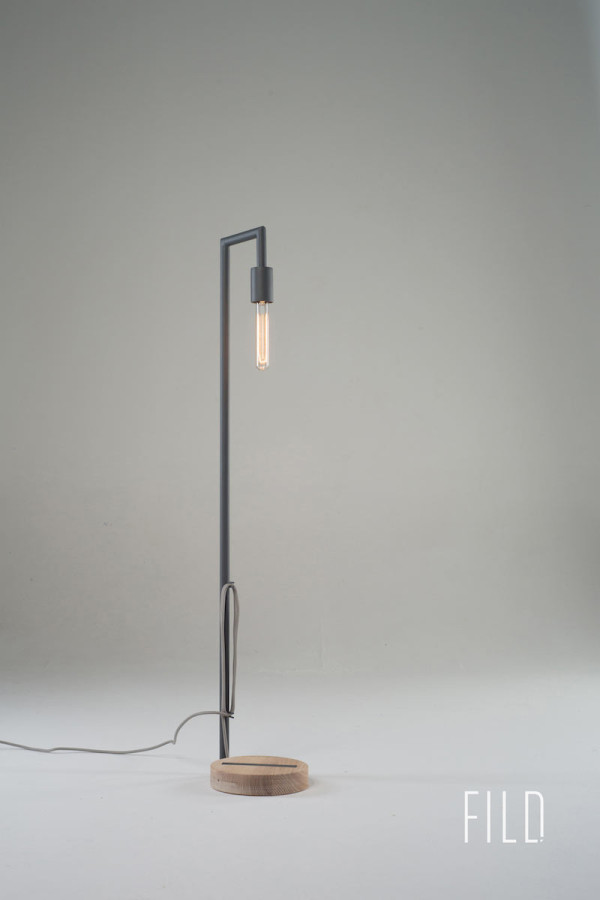 Built into the wooden base is a sensor switch that turns the lamp on and off.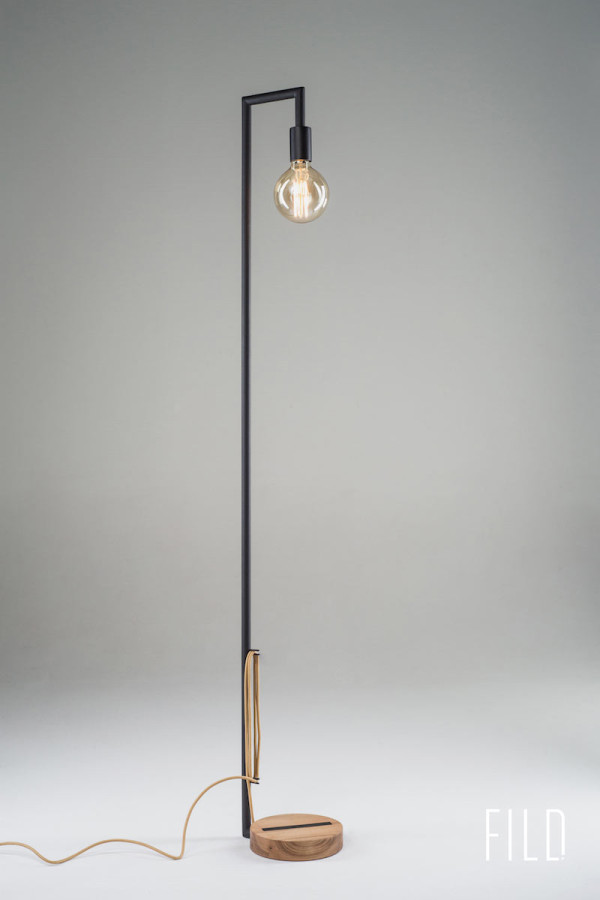 The metal comes in your choice of white, light grey, deep grey, or black, and the textile cord comes in a variety of color combinations.