Located in Taipei, Taiwan, this simple apartment got a renovation thanks to Ganna Design. The design duo opened the space up by reducing partitions and replacing them with flexible boards to be used as doors. Overall, the apartment became light and open with layers of neutral furnishings punctuated with pops of color.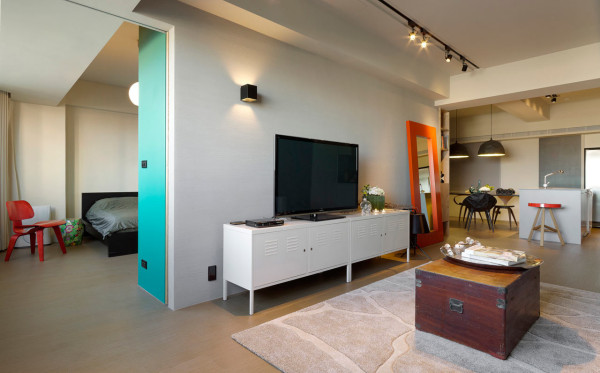 Now with sight lines from the living room to the bedroom, the apartment feels spacious. Overall, the color used was a neutral gray, which sets the tone of the space. This was to balance out the brightly colored pieces the homeowners had purchased.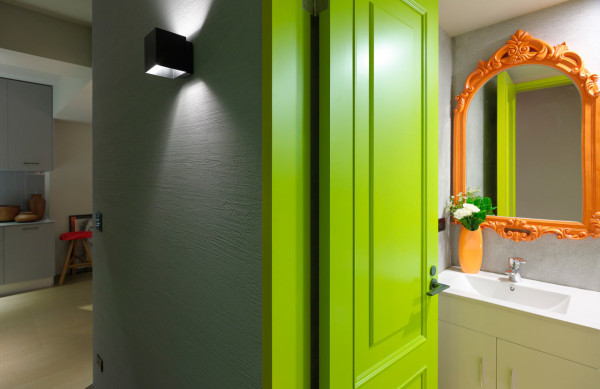 The gray pairs well with the neon green door and fluorescent orange mirror in the guest bathroom.
In the master bedroom, a custom cabinet painted in aquamarine provides plenty of storage space and becomes a focal point in the room.
A hidden pocket door slides out from behind the cabinet to offer the master bedroom privacy from the public spaces.
The shower and tub area are separated from the master by a glass window that helps bring light into the dark space. A shade comes down to provide a bit of privacy.