Peter Pichler Architecture designed a pair of connected holiday homes, the Mirror Houses, in the city of Bolzano, Italy that reflect the surrounding landscape – quite literally. The client lives in a farmhouse on the property and sought help with designing a pair of autonomous apartments that could be rented out for vacationers wanting to surround themselves with nature. Top priority: complete privacy for the client and the separate renters.
The new structure faces towards the east and gives guests their own private garden and parking.
Each one bedroom unit contains an open kitchen and living room area, as well as a bathroom. The two joined units are slightly skewed in height and length to create a more dynamic structure. They both hover on a base above the ground giving them the illusion that they're floating.
Front terraces are cantilevered out into the landscape, letting renters enjoy the views.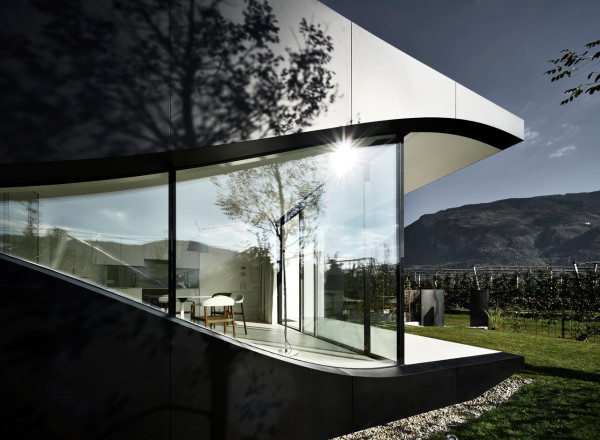 The floor-to-ceiling glass panels on the front continue to the side and slowly come to a point in the black aluminum facade.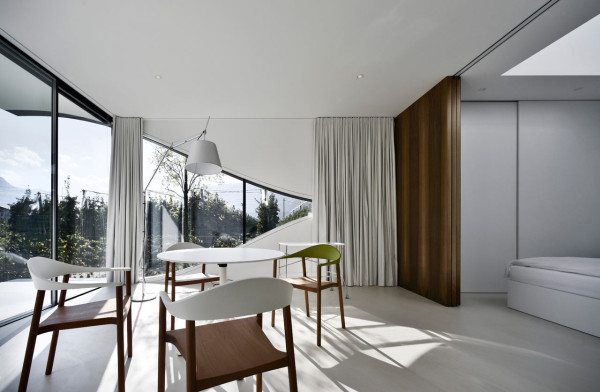 A massive skylight above the bedroom brings natural light and ventilation into the each unit.
The west side of the structure is covered in mirrored glass giving the illusion that the units are almost invisible. The glass is laminated in an UV coating to help prevent birds from flying into the exterior.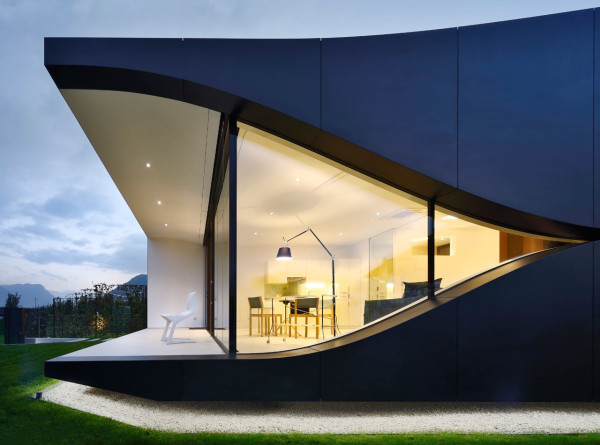 Photos by Oskar Da Riz.