Show me anything geometric and mirrored and you know it's going to catch my eye, which is just what the Stellar Console Table did. Amethyst geodes inspired London-based designer Jake Phipps to create this table full of faceted goodness.
Check out the video to really see how the piece sparkles:

The table's 900 angled mirrors give the piece depth and dimension and they run alongside the smooth surfaces making it actually look like the geodes they were inspired by.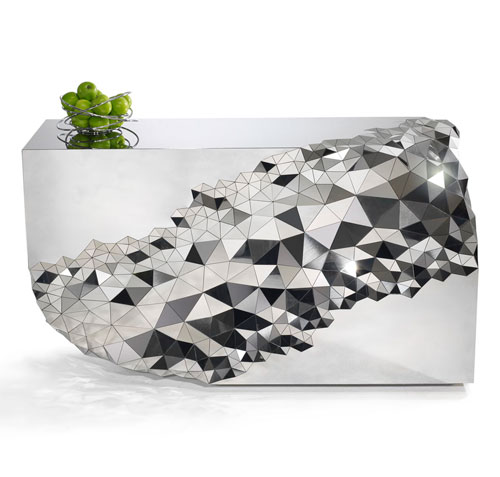 The matching Stellar Mirror came first – we love the pair together.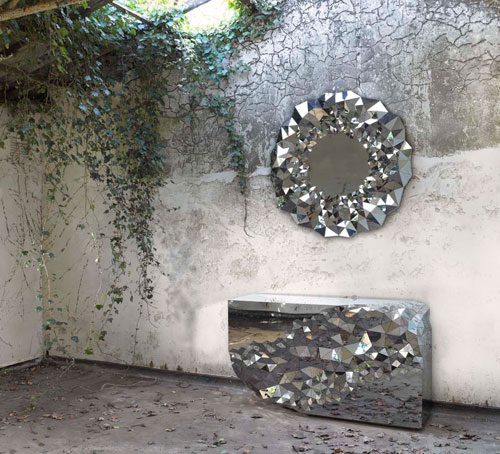 The piece is limited to 25 editions.