Sebastian Erazo Fischer designed a solution for all the gear you shed at the front door when you come home. These mixed-use, freestanding units were created as a place for you to sit, take your shoes off, and have a place to store them. Besides your shoes, it's made to hold your coats and everything else you need when you're leaving the house.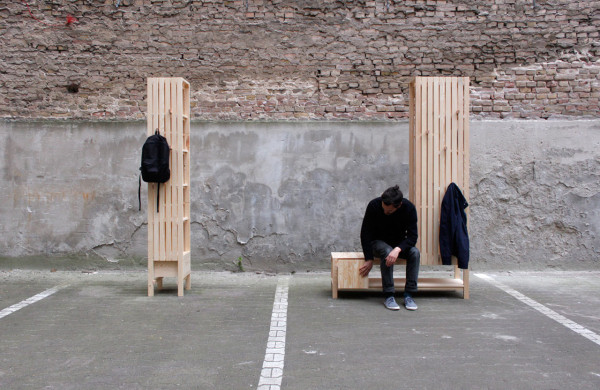 Made of knot-free pine wood, the units have removable beech hooks that wedge between the pieces of wood so you can hang your bag or coats.
Drawers are built-in, running on wooden slides, to disguise all of your smaller items.
The wood is treated with a mix of natural waxes (Carnauba and Bee Wax), which lets the wood breathe while keeping it resistant to dirt and water.
Photos by Laure Garcia Castelli.

Design From Around The Web