If you've ever purchased a car, you've probably spent more hours than you planned inside of a dealership's showroom and know just how unimpressive they are. The Volkswagen brand decided to change that by hiring mode:lina™ to design Volkswagen Home, a unique space to present their cars in the Polish automobile market. Located in Warsaw, this first ever concept store aims to bring a more personalized approach to car buying in its home-like environment.
The goal was to bring the energy of Warsaw and the latest Volkswagen cars to the space by introducing vibrant colors and bold elements. They utilized horizontal wood panels to reflect the grill of the Volkswagen Arteon, along with linear lighting that references that car as well as the new T-Roc.
The designers used real moss on a wall surrounding a seating area that's decked out in electric blue sofas.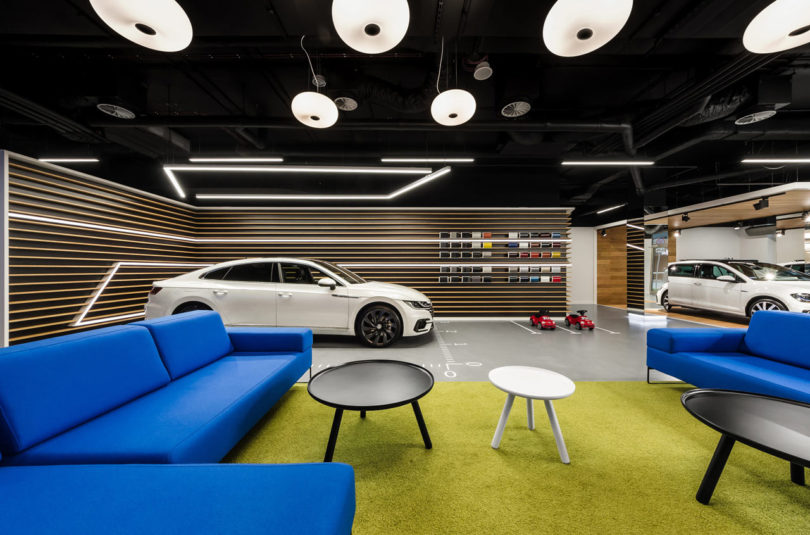 Photos by Patryk Lewiński and Paweł Konarzewski.