If you are looking for modern Christmas trees, here are a few options for you:
1. If you are gung-ho on getting a real tree, be sure to bring it to a tree recycling center when you're finished.
2. Go buy someone's old fake one on Craigslist or eBay so it goes to use instead of in the trash (we got a small 1950s aluminum one a few years back).
3. Try opting for one of the following modern options:
Above: From OdenneBoom, a strong, double-layered corrugated cardboard tree with RGB LED's hidden within it.
Superstar trees from Modernica were a favorite but sadly they're no longer available.
The easy-to-assemble Lovi Spruce plywood tree that arrives flat and then comes apart for flat storage.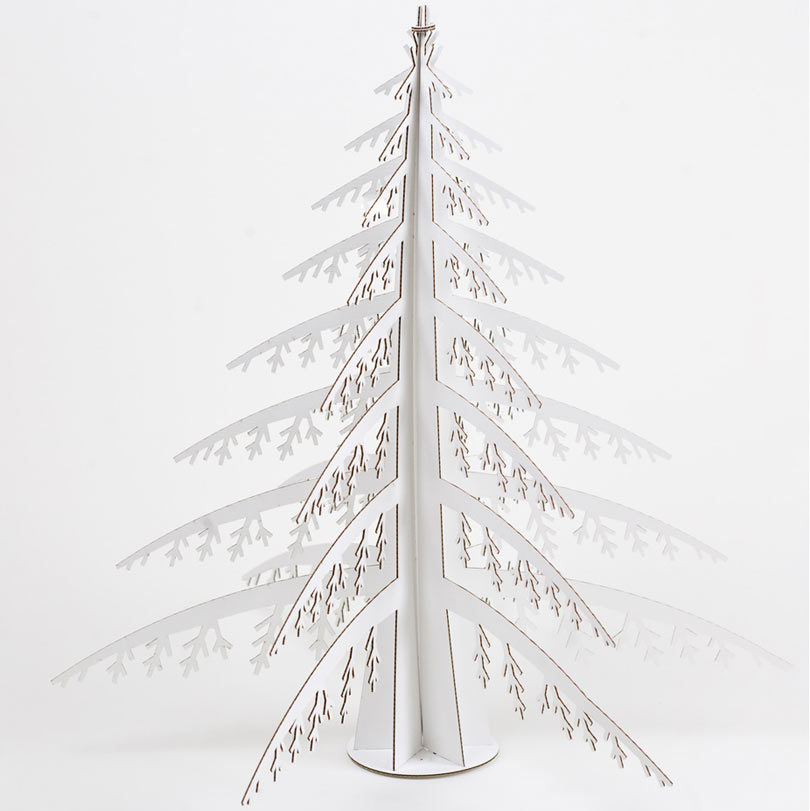 What about these Alpine trees from CB Safari? They're eco-friendly!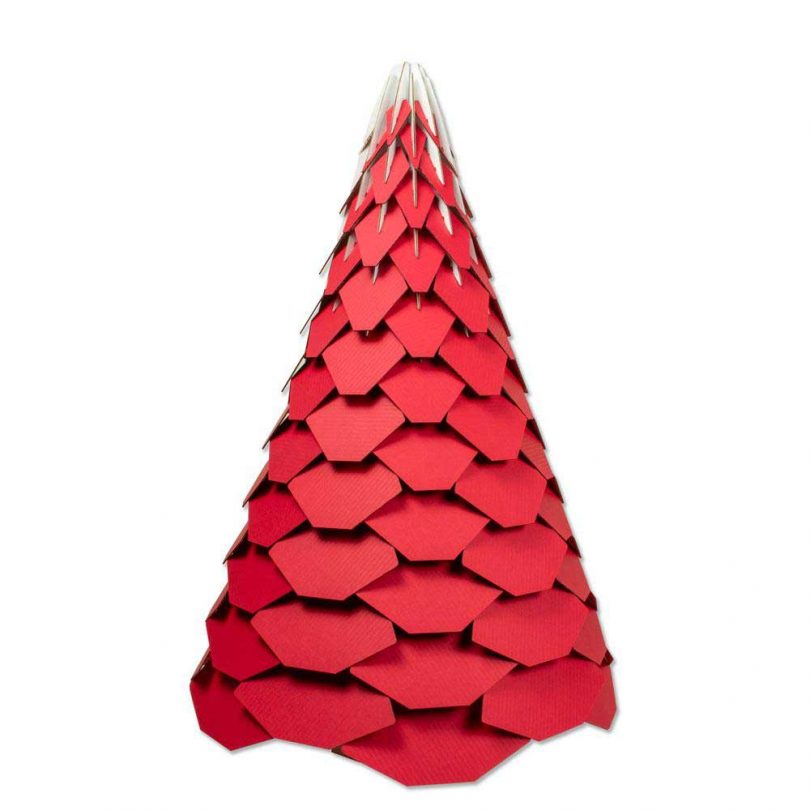 CB Safari also launched a new design, the Bracht Holiday Tree, which can be left as is in its minimalist form or lit with cool temperature LED lights from the inside. It comes in three colors and in three sizes.
West Elm has these Accordion Paper Trees in two color sets offered in three sizes (up to 20″) that are handmade by skilled Indian artisans. The best part is that they store flat, unlike typical trees.
Unfortunately this plywood Christmas tree we blogged about a while back from Buro North is no longer available but it's really cool.
Designed by Teresa Sapey for Vondom, Chrismy works both inside and out with its magical glow that shines through the modern silhouette.
How about a white or black tree from Treetopia. They also have TONS of other colors, even crazy ones like rainbow!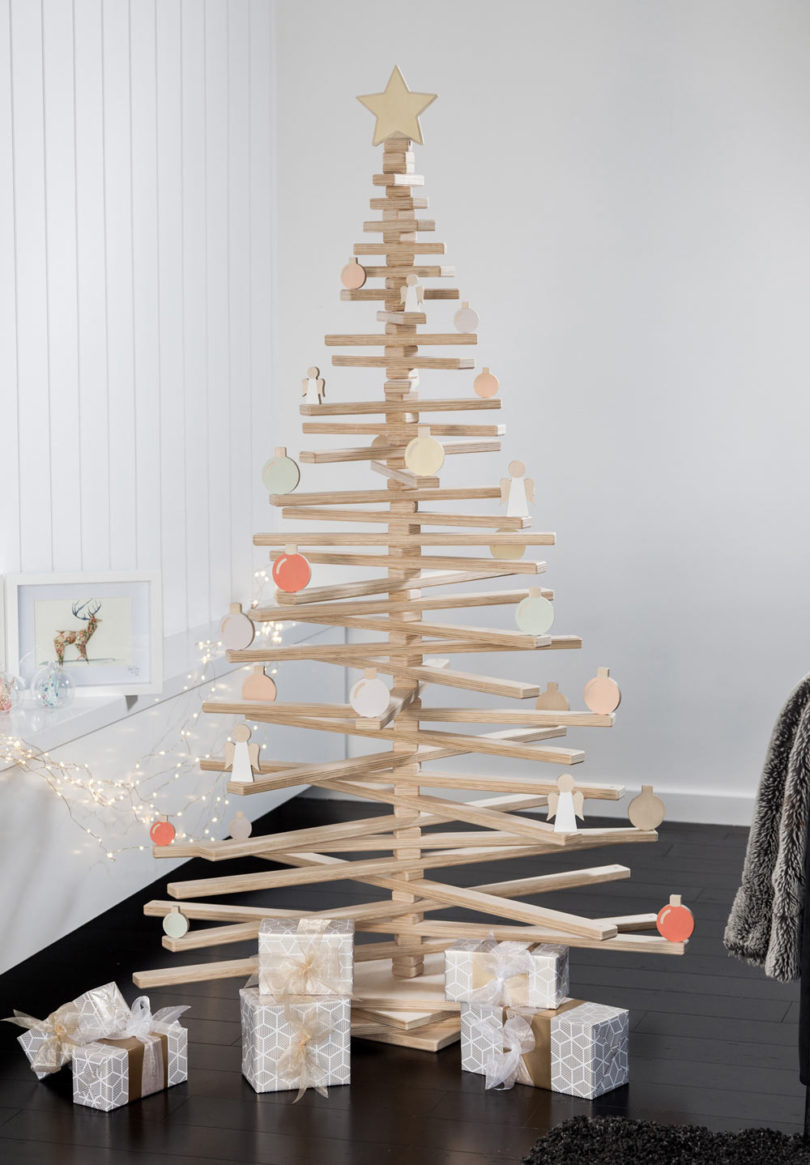 Australian company One Two Tree is producing modern Christmas trees that can be flat-packed and easily stored during the rest of the year.
From CardboardChristmas, a large recycled green cardboard tree that makes you forget it's just cardboard.
These modern Christmas trees are decorated with 100 chandelier crystals and either 100 illusion film ornaments or 100 glass bulbs, plus they come with a disco ball.
The Infinite Trees from Areaware are no longer available but they were great for small spaces and tiny apartments.
Save precious floor space with Atypyk's Christmas tree poster.
Created by Trine and Peter Find, these Beech wood trees are great examples of simple Scandinavian design. The Danish word "Filigrantrae" means "filigree tree" in English.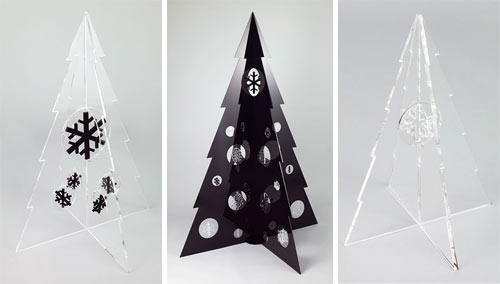 These acrylic trees from London-based The Modern Christmas Tree start at just £12.