b.e architecture's Canterbury Road Residence project involved an extension and renovation to a traditional Victorian home in Middle Park, Victoria, Australia. They maintained the look of the front facade, while around back the new extension got a more modern, straight-lined look.
The entire back wall is covered in panels of glass that look out onto a pool and studio retreat.
The formal front door is surrounded by colorful agate panels that b.e architecture develops that are an alternative to stained glass windows.
The off-centered, arched doorway leads to the formal living room which features curved cornice details and the home's original arched windows.
On the ceiling, a carved pattern references traditional details but in a modern way.
The fireplace has a softly curved mantel and is made of black steel to give it a more aged feel.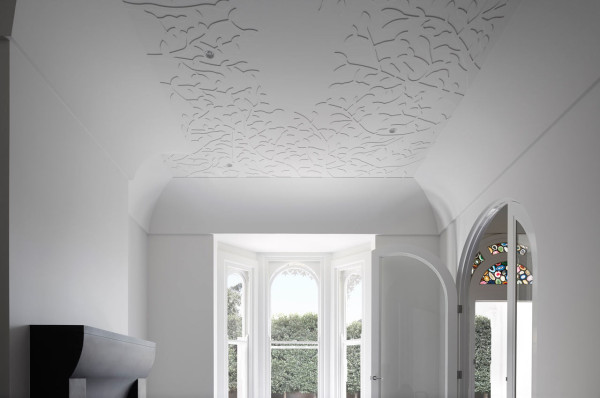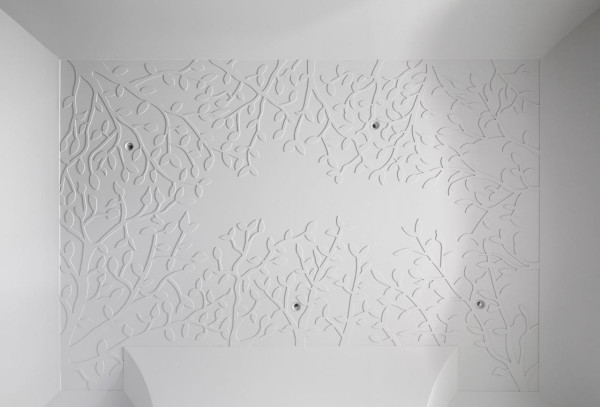 The original staircase, which was narrow and steep, was replaced with a much wider wooden one with a steel handrail.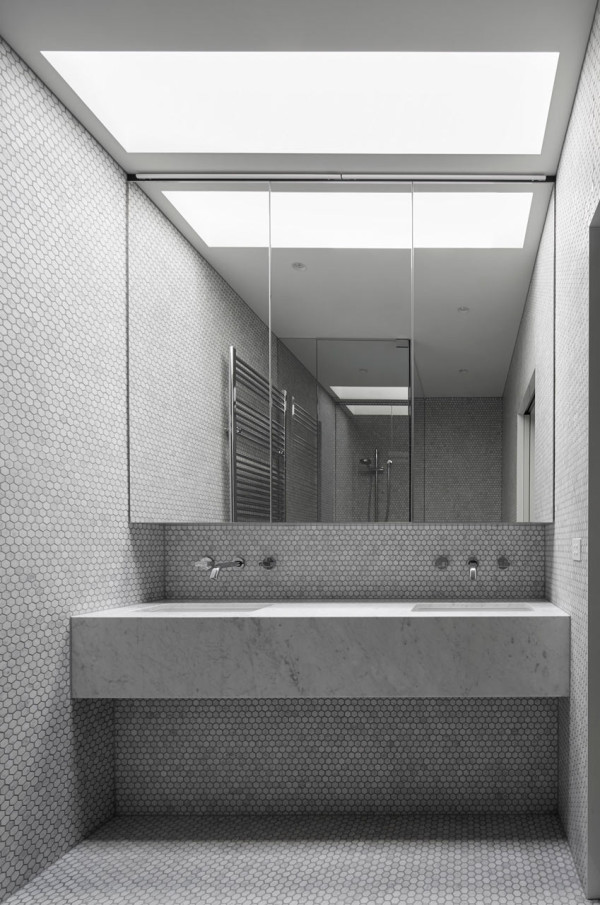 An open kitchen features black limestone floors, stainless steel appliances, a solid wood island, and a wall of glossy white cabinets. A central terrace has two glass walls that bring light into the interior.
The terrance has a wall of plants that rises up to the top of the second story.
Photos by Peter Clarke.