When an interior designer and a media company CEO bought and moved into this 5-story, 6-bedroom townhouse in 2011, it became clear that the once-neglected 1870 London home hadn't been updated since the early 80s. Giles Pike Architects were brought in the following year to completely refurbish all five floors of the Kempson Road house, including adding on an impressive double-height glass extension on the back.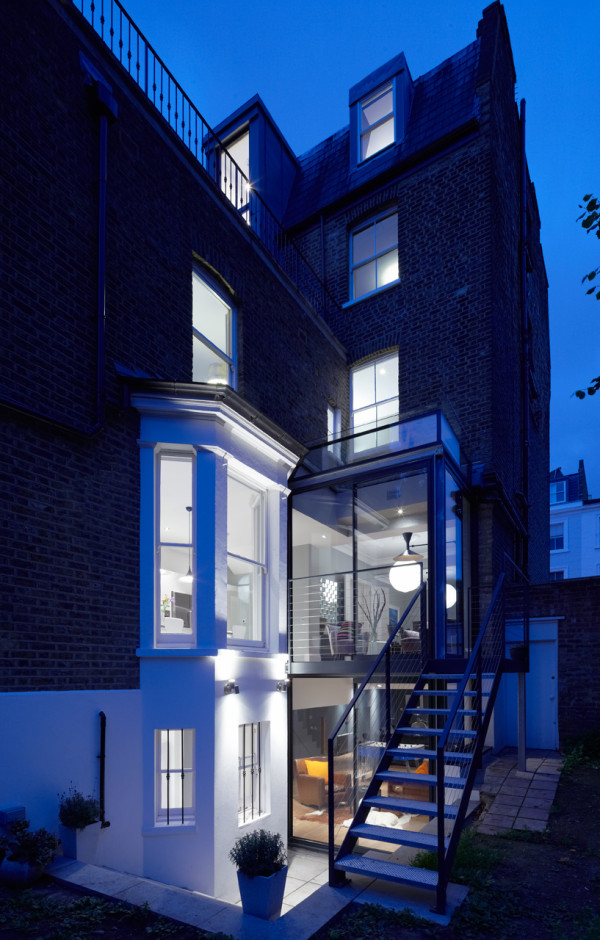 The glass extension also includes a steel balcony and staircase that leads to the home's garden.
The lower portion extends the media/game room and helps bring light to the space. They also added a new staircase, utility room, and bathroom.
The upper part of the addition creates an open connection between the kitchen, dining room, and living room, while giving the family a glass-enclosed sunroom that frames the garden.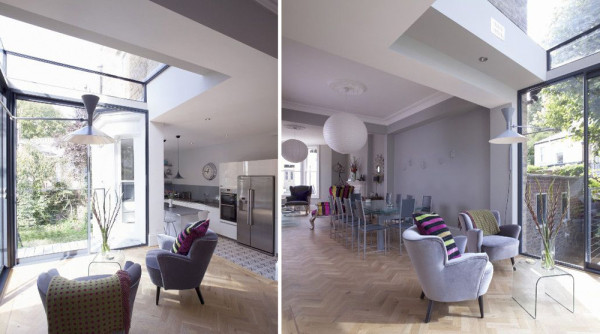 The roof of the glass box acts as a skylight bringing in even more light than the massive window panes.
Loving this grey and white kitchen, so clean and sleek.
The benefit of the owner being an interior designer is that she designed the interior herself with her modern eclectic style using a variety of vintage pieces.
These faces!!!!
The upper floors house the master bedroom and ensuite bathroom, a guest room with ensuite, four more bedrooms, and two additional bathrooms.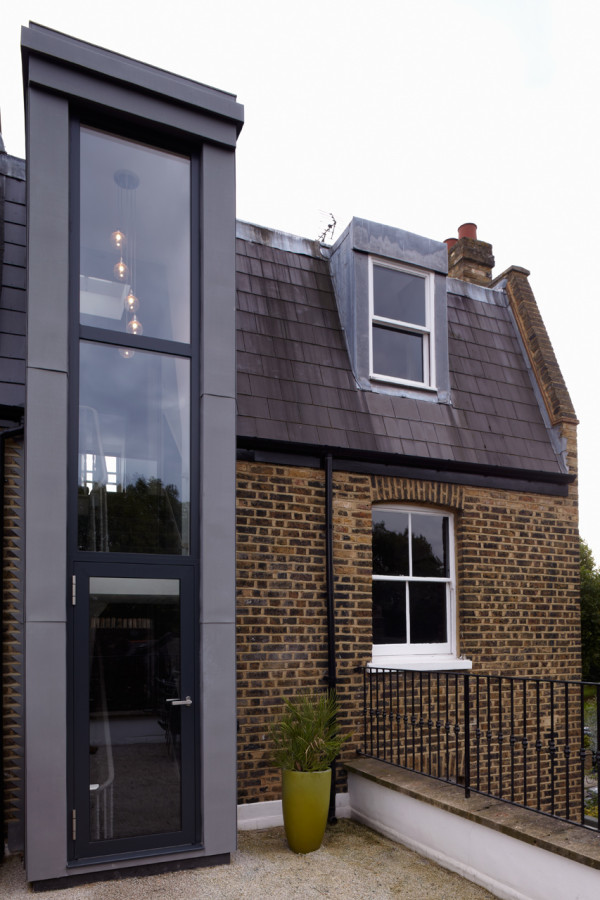 A roof terrace on the 4th floor is accessed via a 2-story oriel window that also brings in a bunch of light.
Photos by Logan MacDougall Pope.