The following post was sponsored by Modern House Numbers. Our sponsors are hand-picked by the Design Milk team because they represent the best in design.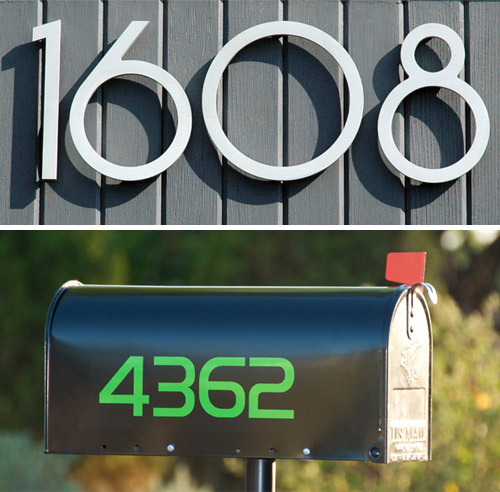 Modern House Numbers creates high quality and affordable address numbers, mailbox numbers and curb stencils for the modern dweller. Started in 2008 by two young architects with a passion for good design who set out to allow homeowners a chance to add a modern flair to their house without breaking the bank.
For this giveaway, they are offering a $50 USD gift certificate towards the purchase of any product offered at modernhousenumbers.com and shipping, so you can work on modernizing your home's curb appeal!
Rules: To enter, comment on this post and answer the following two questions:
1) Do you feel that Modern House Numbers offers an adequate selection of typefaces (fonts)?
2) Would you be interested in purchasing address numbers larger than 8" high?
One entry per person. Contest runs from May 17, 2010 through May 21, 2010. We will choose a winner at random.
Sorry, this giveaway has expired.
Congrats to commenter #102, GoingLikeSixty!


Design From Around The Web