Los Angeles-based Bells & Whistles were tapped to design the interiors and branding for Juice Served Here's flagship store on West 3rd Street in LA. The juice bar's minimalist interior is furnished with natural wood elements and bits of black and white, giving it the overall feel of Scandinavian cafe meets California healthy living.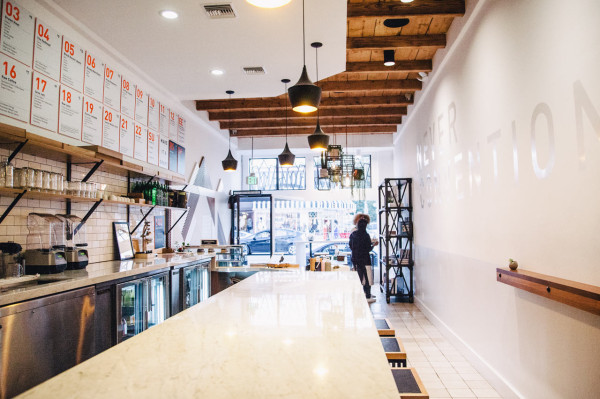 Orange pops off the black and white menus that cover the walls above the bar. Black Tom Dixon pendants hang over the counter bringing a bit of a modern touch to the space.
Instead of just another light fixture in the front part of the store, they designed a custom "Plant-o-lier" made from blackened steel that houses cascading plants and hanging light bulbs.
The most notable focal point is the geometric wood installation that covers the front entry walls and the front part of the bar counter.
The custom bar stool and table designs were inspired by the wood wall's geometric patterns.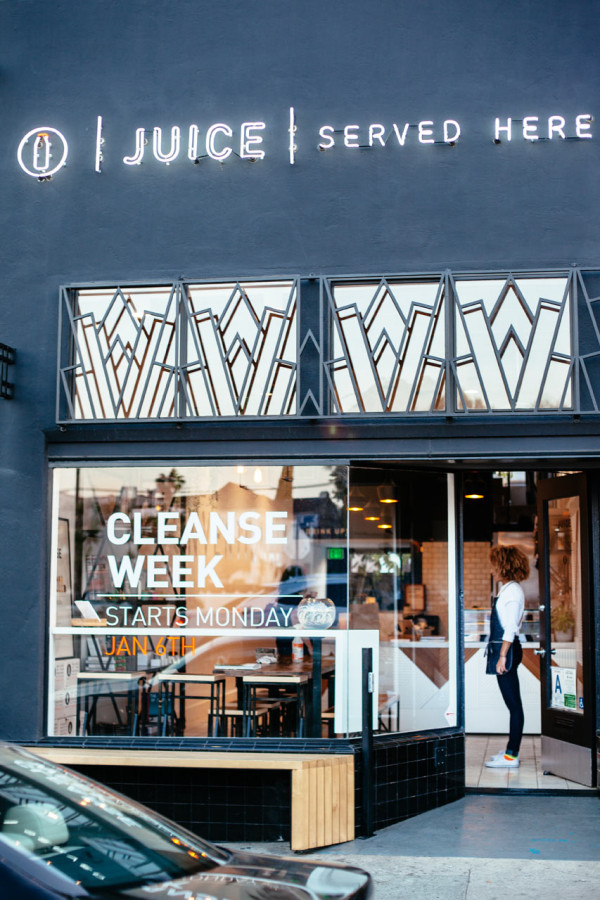 Photos by Jennifer Puno.