Inspired by their award-winning LOGIFACES game for Logideez, Planbureau designed a modern menorah out of prism-shaped blocks made of concrete. There are nine blocks, or branches, in The Miracle Edition set, eight for each day of Hanukkah, and a flat one that's the shamash, which lights the other candles.
The LOGIFACES game has you creating forms with the goal of placing the blocks next to each other so that the surface edges match up in height. You can carry that idea over to the menorah or configure it into a multitude of other arrangements.
The LOGIFACES Miracle Edition is available for purchase here.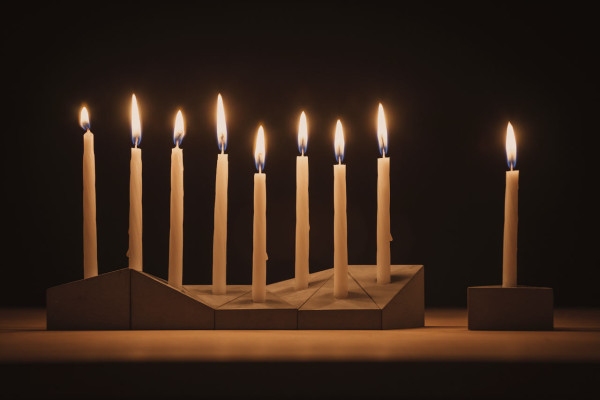 Photos by Balázs Danyi.