Right in the middle of Paris atop the department store Marie sixtine™, there's a new flat for special guests of the store, called CHEZ MARIE SIXTINE. Designed by Sandrine Place, Marie sixtine's art director, and interior designer Baptiste Legué, the cozy space evokes a feeling of whimsy and playfulness, perfect for getting a good night's rest and having a comfortable stay.
The bed rests under a hut-type structure made of beechwood that begins on one wall and continues onto the ceiling. Shades of blue are interspersed with the wood and creamy whites.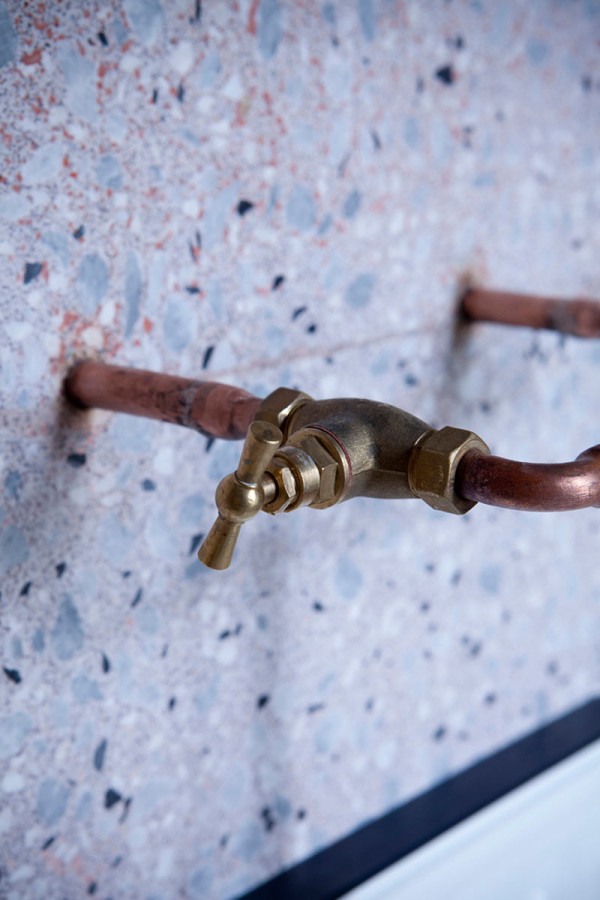 Copper piping extends out from the wall to become the faucets in the terrazzo-covered bathroom.
Photos by Julie Ansiau.