Located not too far from Budapest, this modern farmhouse is all about simplicity and incorporating points from old Hungarian peasant architecture. Designed by Budapesti Műhely, the H House is built using modular square units that are laid out in sets of two in a row. One side acts as a hallway with smaller closets and bathrooms incorporated and the other side of units are the individual rooms.
The exterior is covered in wood and metal shingles, giving the house a rugged but modern look.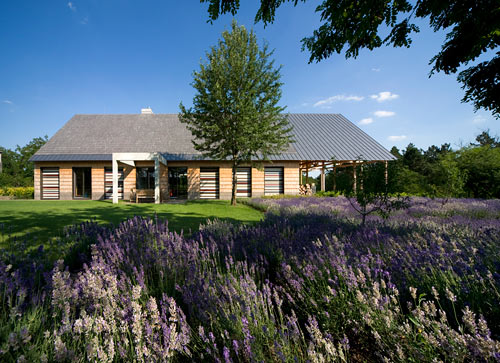 Don't you just want to stop and smell the flowers?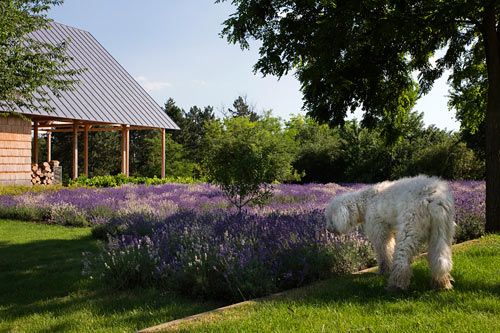 See, the dog has the right idea!
Two of the modules are removed but still remain covered with the roof. It gives the family extra space outdoors to entertain.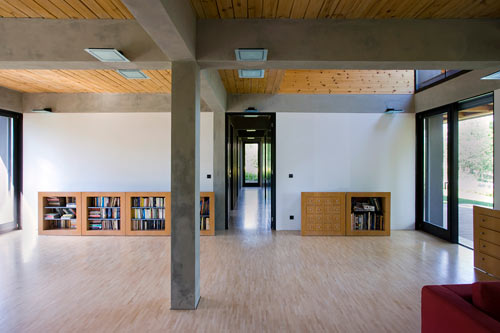 The living room is made of four units and one of the units opens up towards the ceiling, which gives the room height and extra light.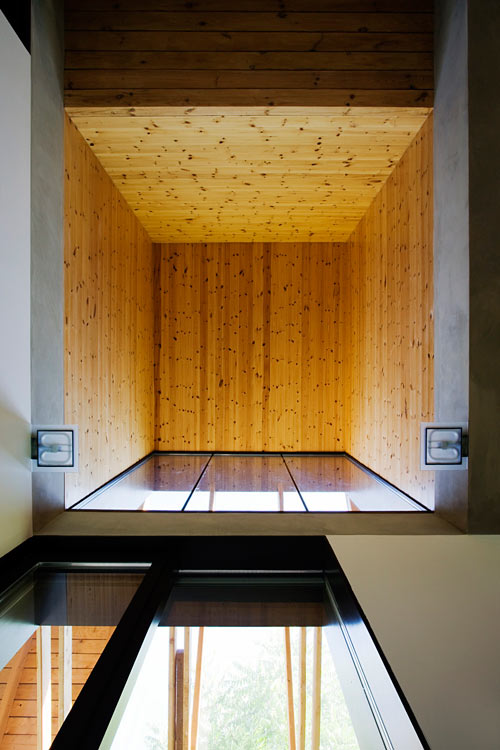 The floors and ceilings are made of a warm wood which definitely makes the space appear cozier.
Photos by Tamas Bujnovszky.