This family of monolithic cedar wood stools by Giorgio Bonaguro were designed for Italian furniture company Icons. Named Alfiere, Regina and Pedone, the stools were designed to softly recall chess pieces.
Alfiere ( the "Bishop" in Italian) features a geometric form, interrupted by a large diagonal cut that acts as a magazine rack.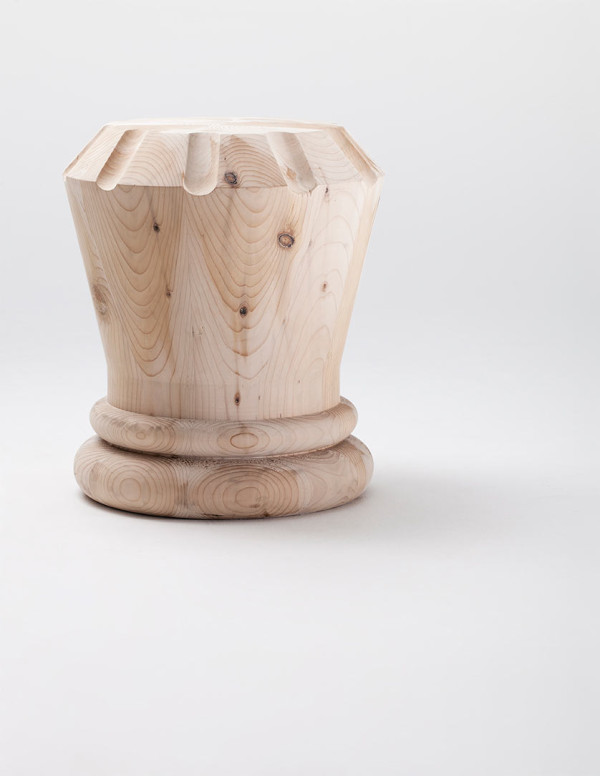 Regina (the "Queen") has a more "aristocratic" and imposing shape.
Pedone (the "Pawn") is a rounded and simple stool.
Photos by Andrea Basile.