Monostudio Associati Makes Tiles From Marble Waste, Coffee Grounds, and Eggshells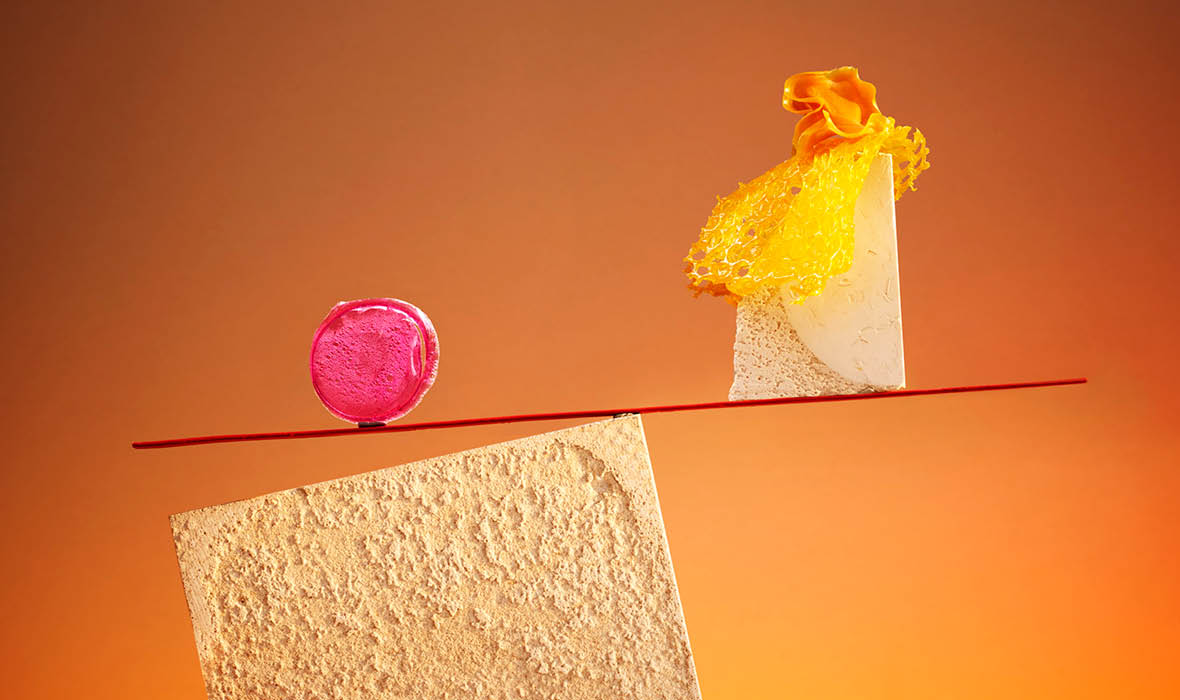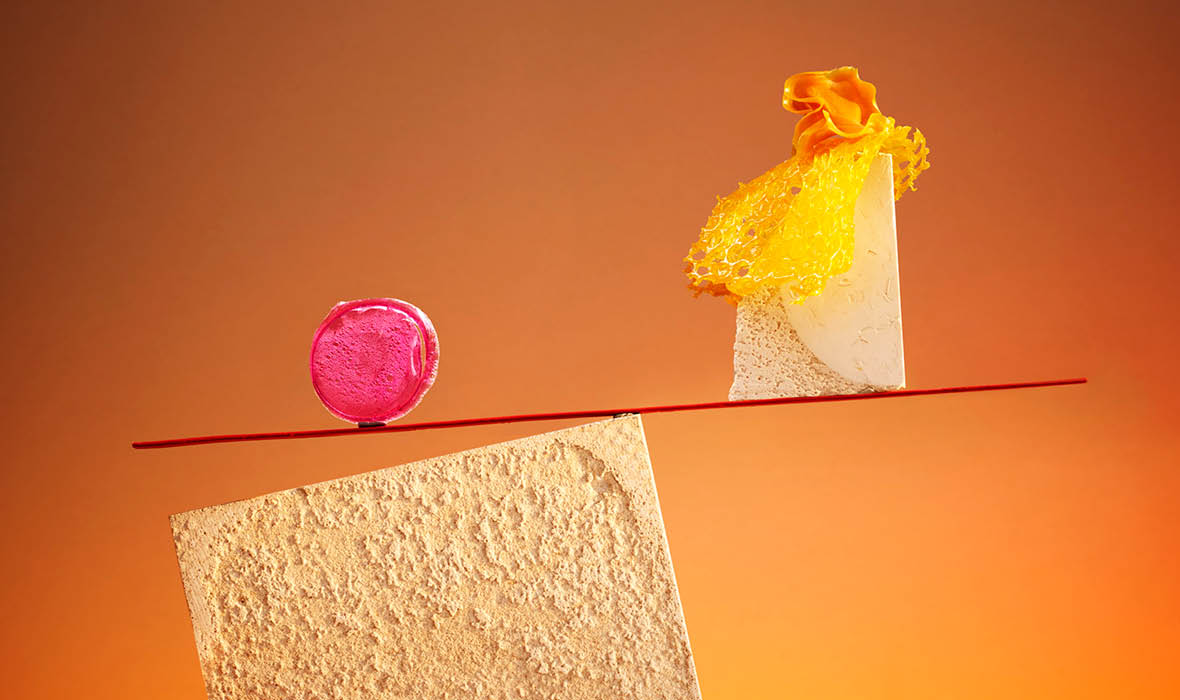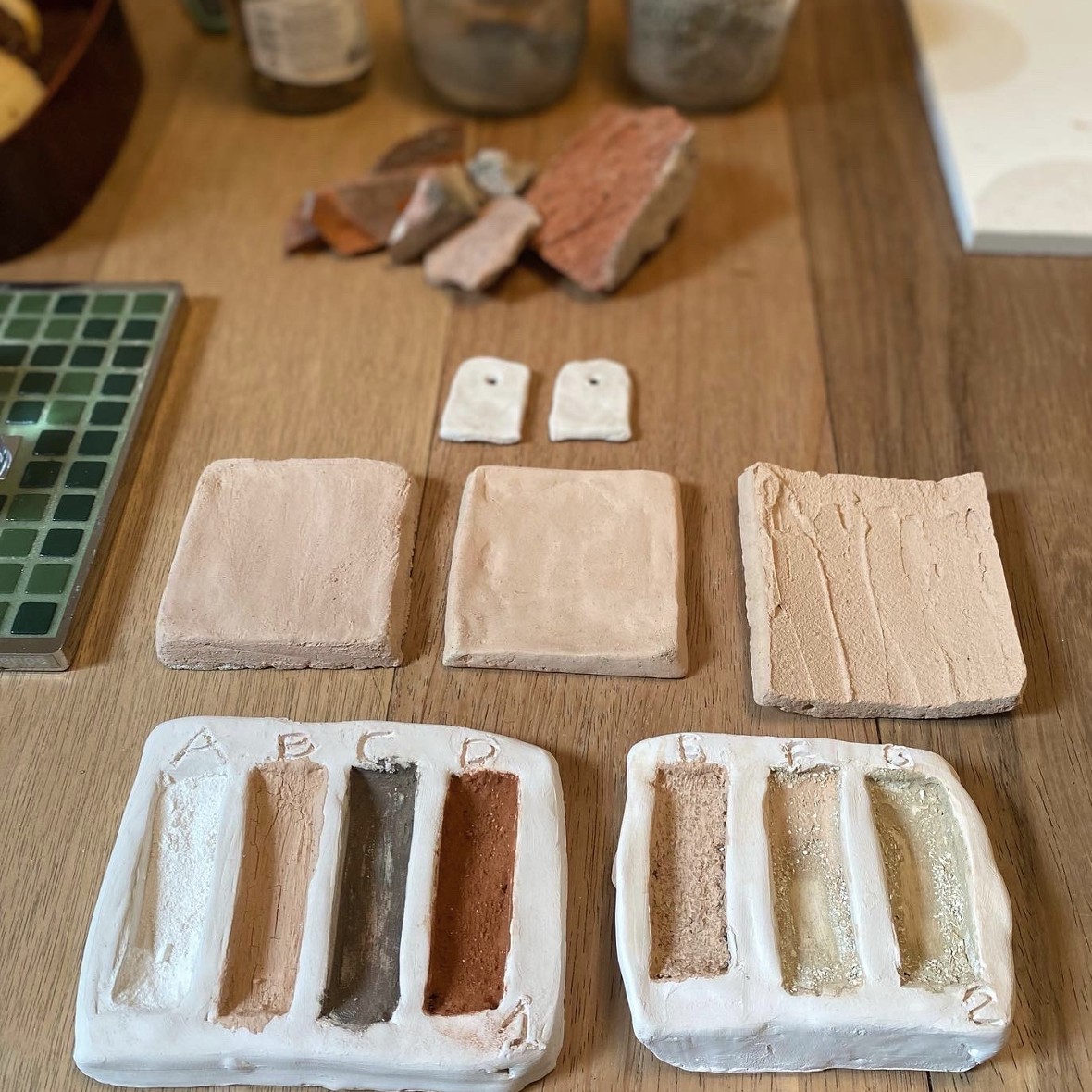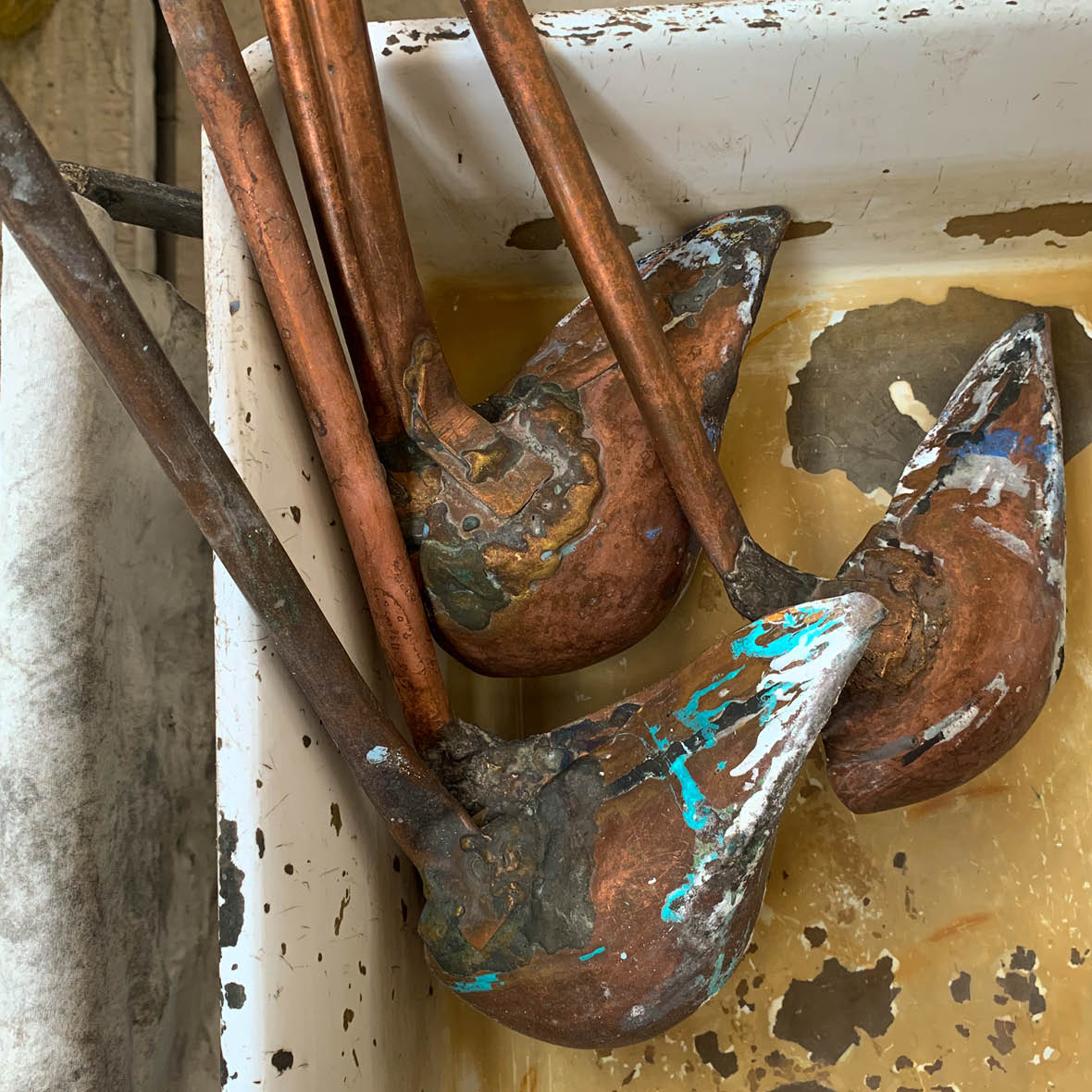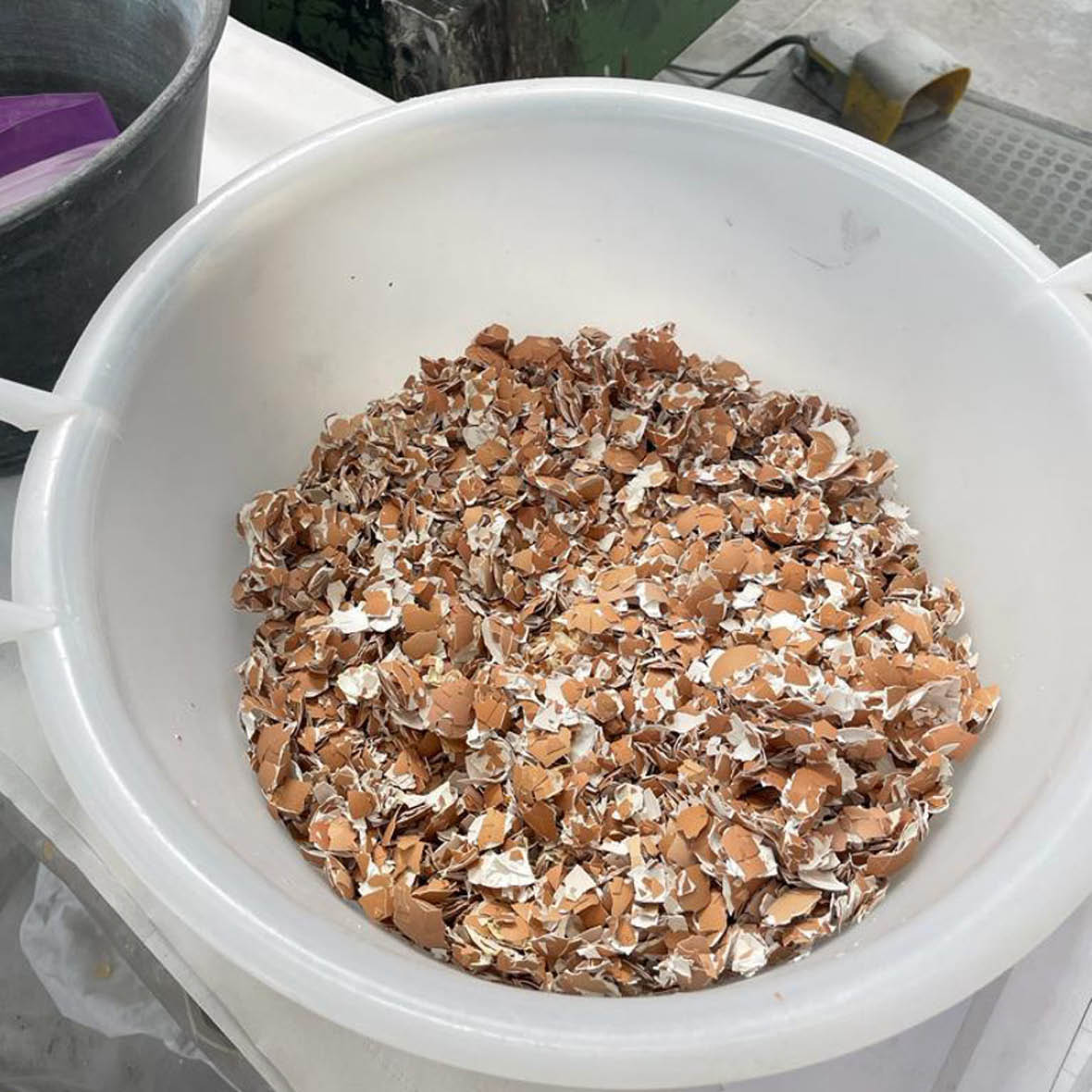 Monostudio Associati Makes Tiles From Marble Waste, Coffee Grounds, and Eggshells
1/16 Photos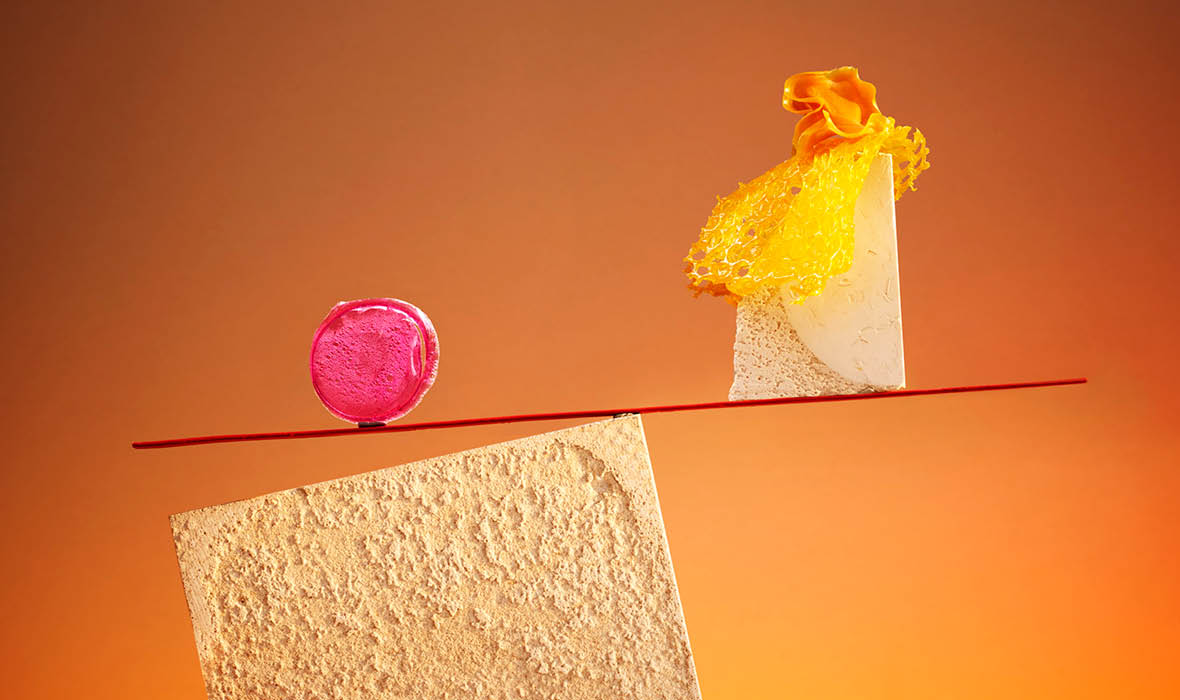 2/16 Photos
3/16 Photos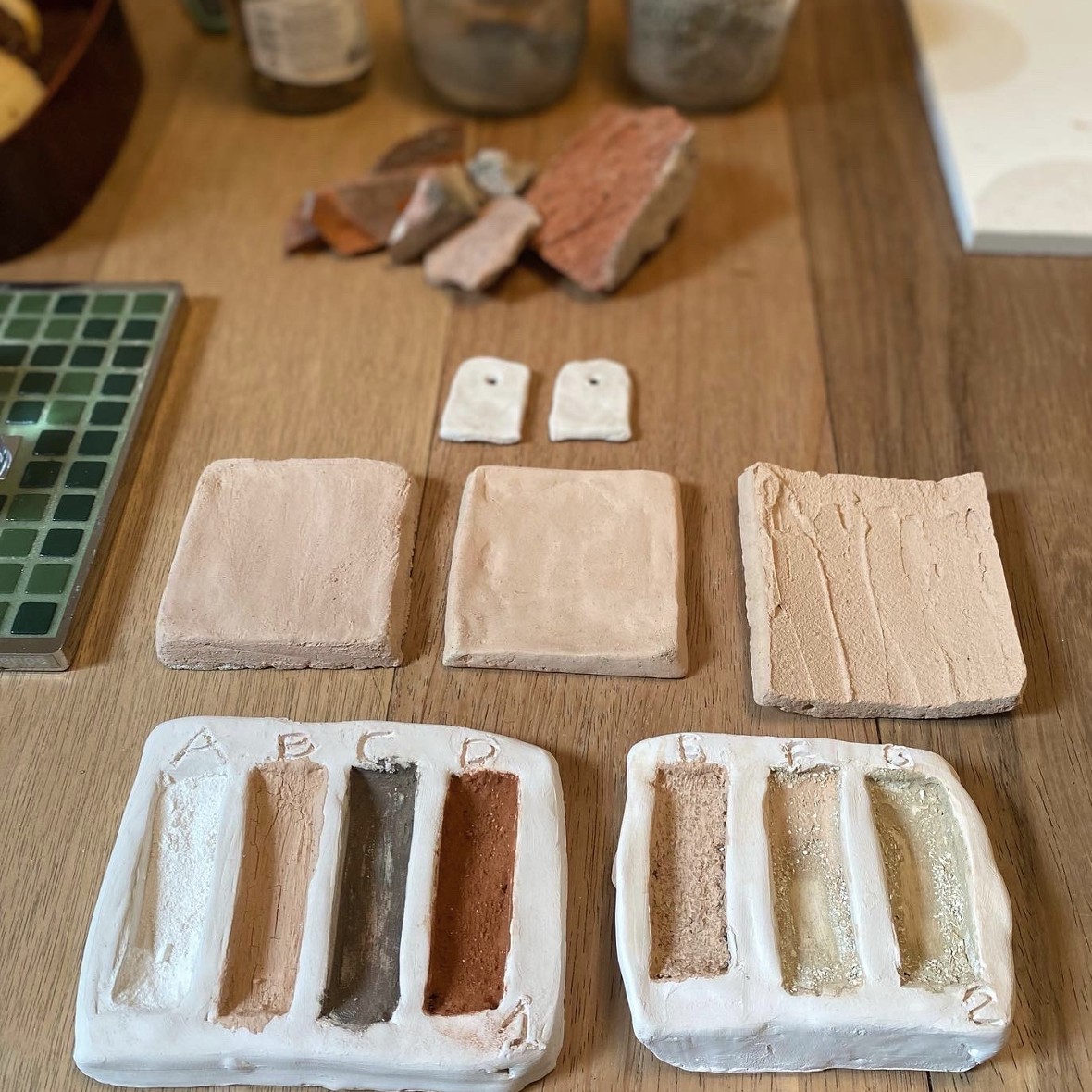 4/16 Photos
5/16 Photos
6/16 Photos
7/16 Photos
8/16 Photos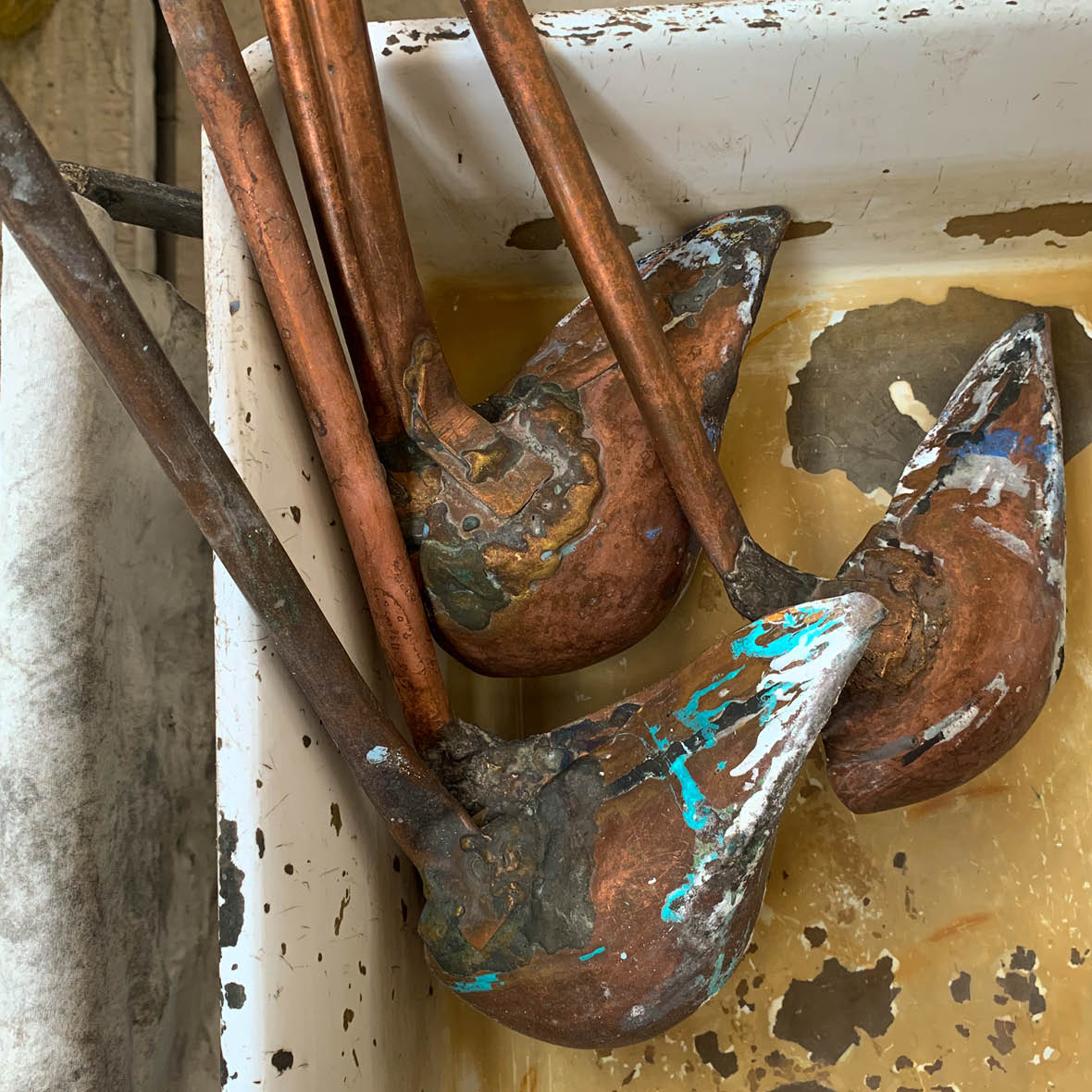 9/16 Photos
10/16 Photos
11/16 Photos
12/16 Photos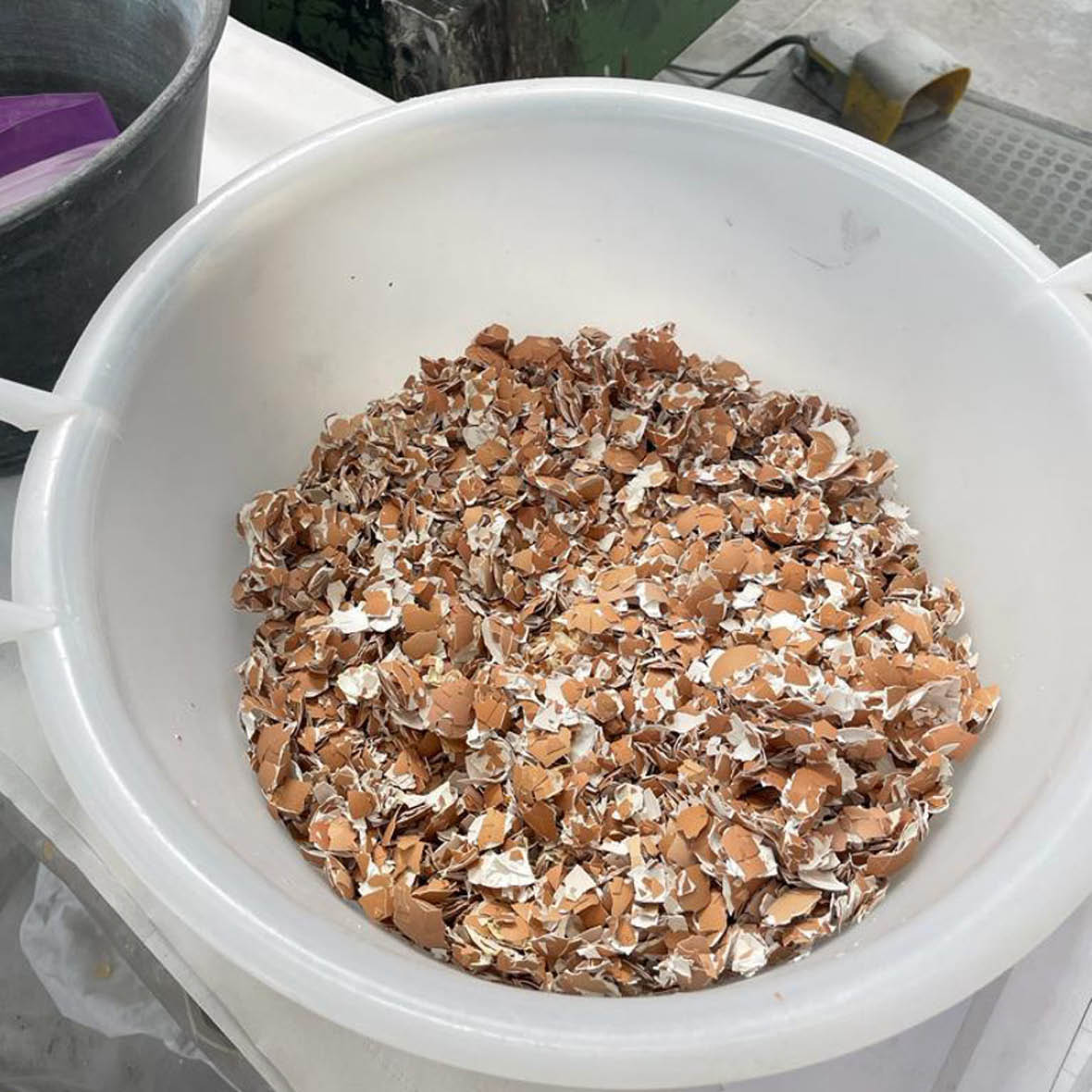 13/16 Photos
14/16 Photos
15/16 Photos
16/16 Photos
Elisa Evaso founded the interior design firm Monostudio Associati with her husband Luca Guglieri in 2005 with a mission to create spaces designed for the well-being of the people who would use them. That focus, combined with the growing urgency to change the way we work towards a more circular and sustainable practice led the pair to start the Monoferments Project in 2020 and to start developing interior finishes from waste materials.
Tell me a little bit about your childhood, education, and background in terms of how you first became interested in creativity, design, and sustainability.
Spending endless summers in my parent's "cascina" surrounded by wild countryside and little else was the beginning of my relationship with nature. One of my grandfathers was a painter and the other was a constructor. My father, an engineer, took me to sites ever since I was a little child. This exposure to architecture and design from such a young age inspired me to pursue a creative career, so I become an architect and almost twenty years ago I opened an interior design firm in Milan with my husband Luca.
How would you describe your project/product?
Semplicemente Circolare is a collection of floor and wall tiles (20 cm x 20 cm x 1cm) produced with ground marble salvaged from various dark-toned remains of sacks in combination with eggshells, light-toned marble granules, and spent coffee grounds. Different combinations and ratios of those waste materials result in different colors, patterns, and textures.
What inspired this project/product?
Two years ago we started to research the circular products available on the Italian market for interior design and we realized there were few, and aesthetically there was much more to say. After one year of research, I luckily ended up in Waste: A Masterclass with the brilliant Katie Treggiden and these impressive workshops about waste streams gave me the courage to knock on doors and start to bring together the palette of materials that we had in mind.
What waste (and other) materials are you using, how did you select those particular materials and how do you source them?
Our Semplicemente Circolari tiles are the first prototype material of the palette. They are made from 80% of waste sourced from the tile maker MIPA who shared marble powder and chips that, as leftovers from their production, would have gone to the landfill, combined with shells from the Michelin-starred restaurant Osteria Francescana in Modena, Italy.
When did you first become interested in using waste as raw material and what motivated this decision?
We love playing with natural materials in our projects, and we started brainstorming about all the valuable materials wasted and lost for different reasons by material producers.
The idea to start searching for marble waste was due to our intense love for that material and our curiosity about testing its reactions with eggshells which are mostly made of calcium carbonate as well.
We had used marble as a raw material several times in our projects before but the idea of marble powder 100% recycled from marble extraction and upcycled from the production waste was magic.
Coffee grounds were chosen for the idea of giving an aroma to the tiles and with an interest in discovering the behavior of that acid wasted material with marble.
The period of experimentation, production, and sharing of ideas with Antonio and Davide Benedet owners of MIPA spanned eight months and while we experimented with different percentages of marble, coffee, and eggshells using 20% of cement as binder.
What processes do the materials have to undergo to become the finished product?
Eggshells are boiled and then dried, spent coffee is only dried.
What happens to your products at the end of their life – can they go back into the circular economy?
All the tiles from this first material can become gravel used both for construction or put to other uses in their third life.
How did you feel the first time you saw the transformation from waste material to product/prototype?
The first time MIPA invited us to see the first prototypes, we were incredibly excited and could not believe how beautiful those tiles were, the work they had done starting from our idea was really great. We could not have been happier with the aesthetic result achieved.
How have people reacted to this project?
When we show the tiles to colleagues, the reaction is so exciting and poetic in some ways, I think it's because of the reuse of waste but also for the biophilic message in them. We cannot wait to use them in a project for our own clients.
How do you feel opinions towards waste as a raw material are changing?
We are announcing an open call to Italian factories to collaborate with us in the exciting endeavor to develop prototypes for a paint, a wallpaper, a wood parquet flooring, a textile, and a glass panel we are working on – so hopefully, they will be receptive!
What do you think the future holds for waste as a raw material?
The future of waste is radiant and the possibilities for its use are endless!