A 150-year-old duplex gets transformed into a bright, open cottage for a young couple with the help of Atelier Général. Located in the St-Hernri district of Montreal, the St-Philippe Residence is not only open, but each space still evokes a feeling of intimacy.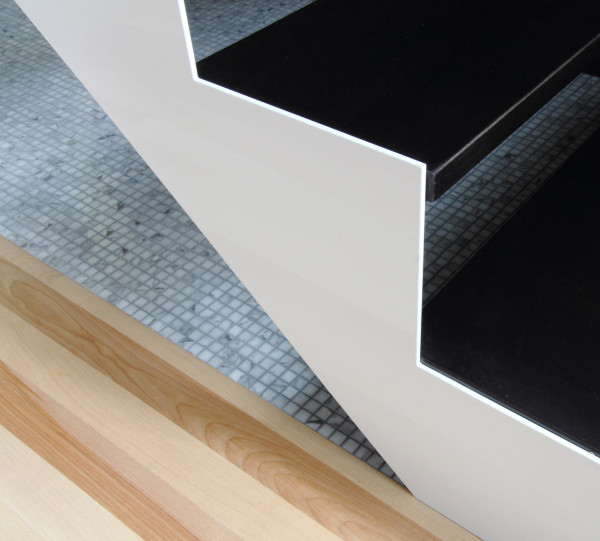 A narrow, open staircase leads to the upstairs and is partially hidden behind a punctured steel plate.
Sliding doors on the ground floor open to bring about more flow between the rooms but close for extra privacy.
The kitchen is structured to work with the couple's love of entertaining. The black lacquered cabinets run along one wall to contain all of the storage, while a movable wooden island lets them reconfigure the kitchen to accommodate for parties.
A classic Carrara marble covers the countertop and backsplash, contrasting with the solid black cabinets.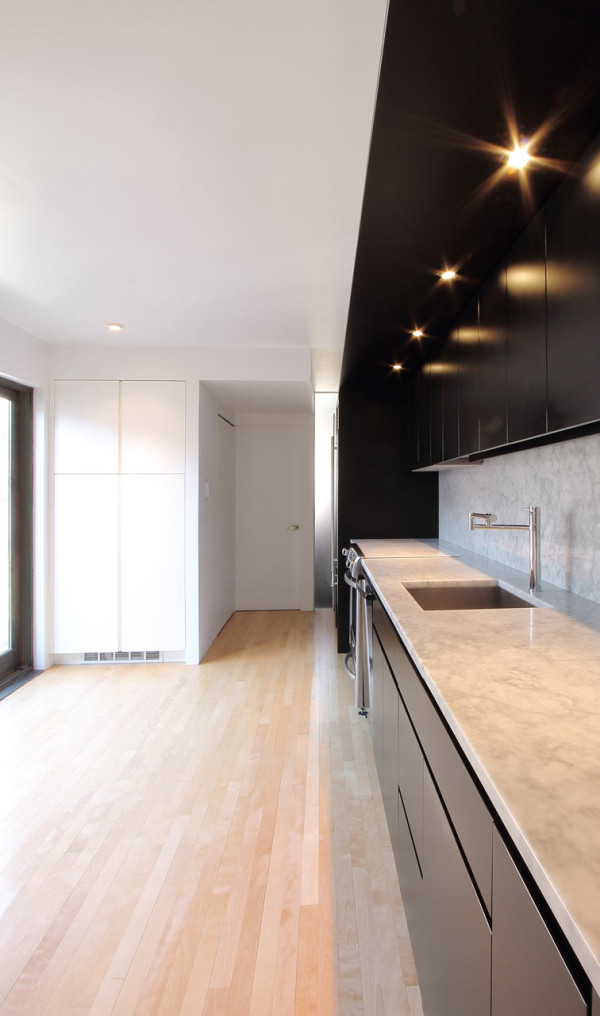 Upstairs in the main living area, a large structure helps separate the spaces but remains open to allow seating on both sides.
Photos by Atelier Général, courtesy of v2com.