Montréal's Berri House Is Built for Privacy in a Dense Neighborhood
Montréal's Berri House Is Built for Privacy in a Dense Neighborhood
1/19 Photos
2/19 Photos
3/19 Photos
4/19 Photos
5/19 Photos
6/19 Photos
7/19 Photos
8/19 Photos
9/19 Photos
10/19 Photos
11/19 Photos
12/19 Photos
13/19 Photos
14/19 Photos
15/19 Photos
16/19 Photos
17/19 Photos
18/19 Photos
19/19 Photos
Berri House is a minimal residence located in Montréal, Canada, designed by Architecture Microclimat. The challenge was to optimize the maximum capacity of the site in order to welcome a contemporary building that would respectfully integrate with the rest of the neighborhood.
The new building would include two above ground floors as well as a mezzanine and partial basement. The response was to move the living area, kitchen and dining room to the upper level, in part, to attract more natural light.
While the composition of the facades assumes a contemporary language, the architects state that,"it is reminiscent of the more traditional aspects of Montreal's patrimonial architecture. The horizontal bands of stone that both break and unite the facade, the stone lintel above the windows, and the rows of vertical brick at the top all enrich the building's composition. A monochrome application of lighter shades of beige and grey offers a softer touch."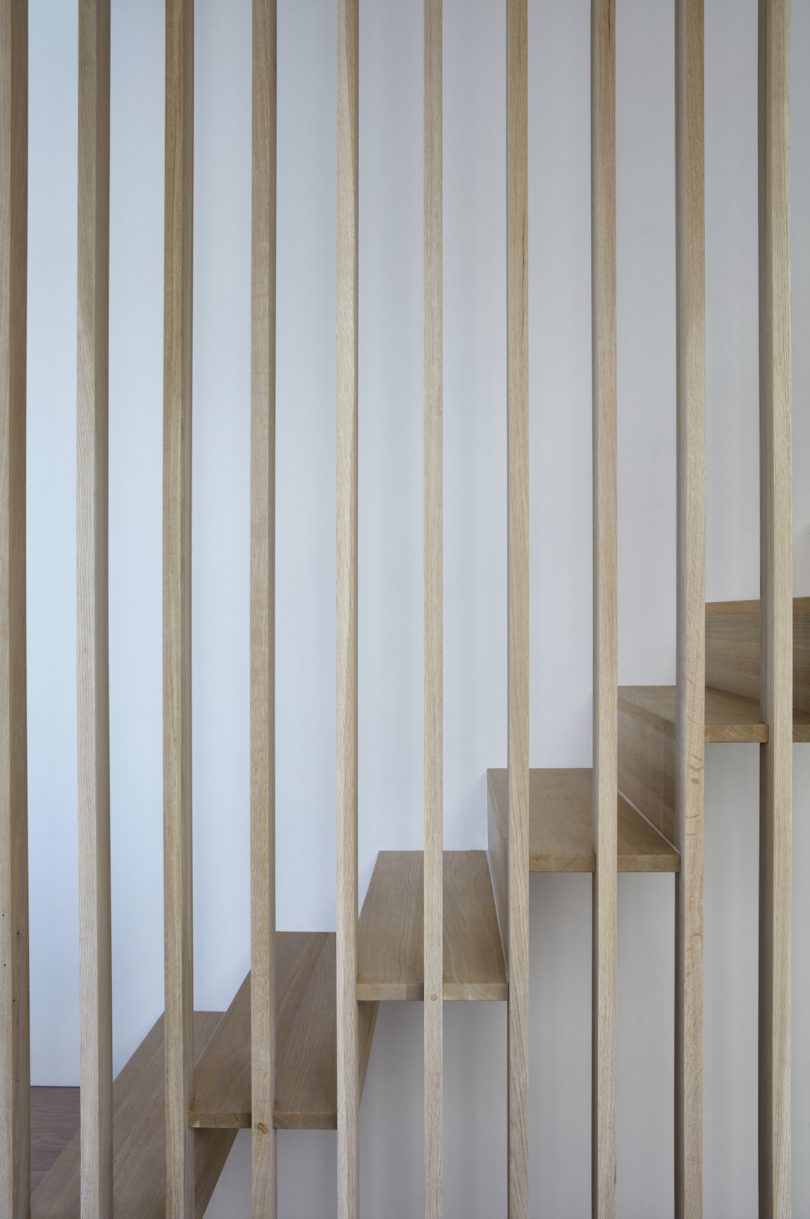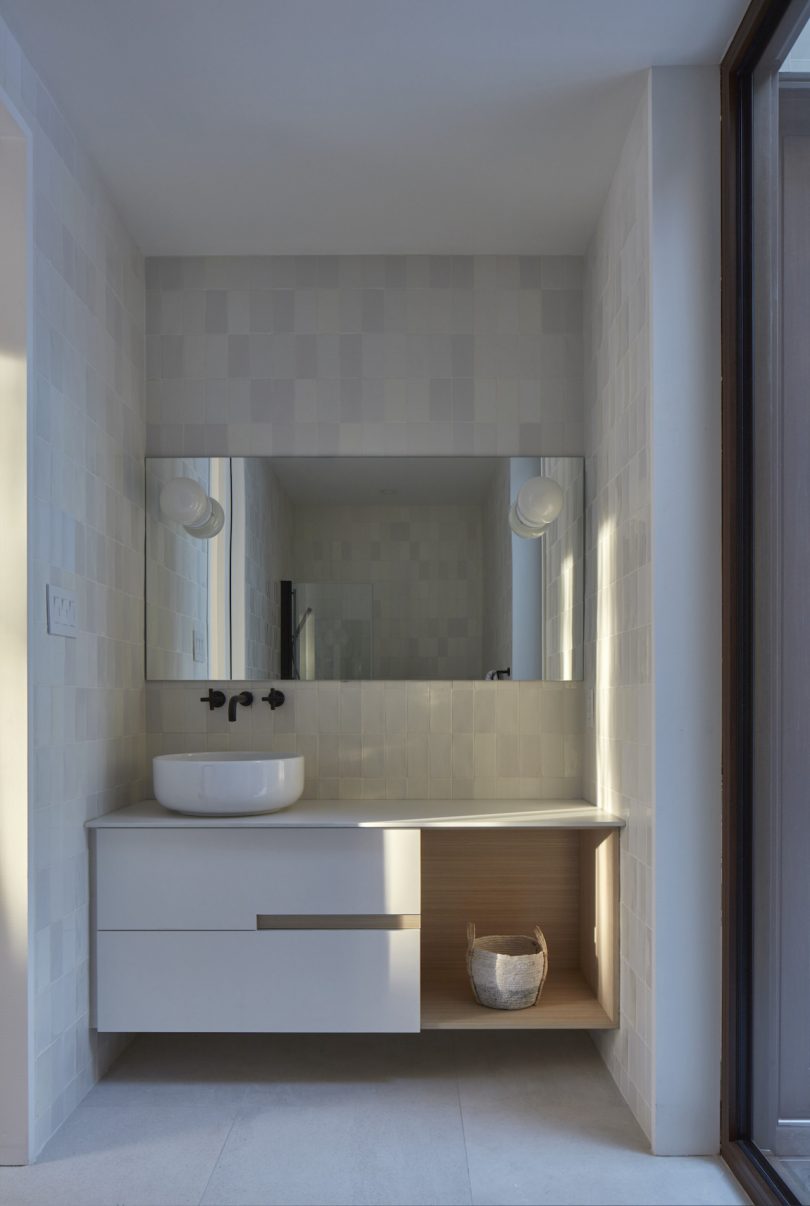 Photography by James Brittain.