Prior to CAD, design students, architects, and the like, used technical pens for drafting, when there weren't any buttons to undo what you just did. A technical pen set back in the day was a big expense, but a must-have for design drawing to show line weight for things like space, details, sections, and hierarchy – a necessity for displaying a three-dimensional space on a two-dimensional drawing. Hand drafting faded into oblivion with CAD software becoming the norm by the early 2000s, but in recent years, there's been a resurgence of hand drawing and sketching, thanks to touchscreen devices and styluses. Despite all the new technology, there's been a lack of consistency with sliders when it comes to line weight in the digital realm. That's where Morpholio comes in. They've just launched a brand-new way to draw on the iPad in their popular app, Trace, with ScalePen.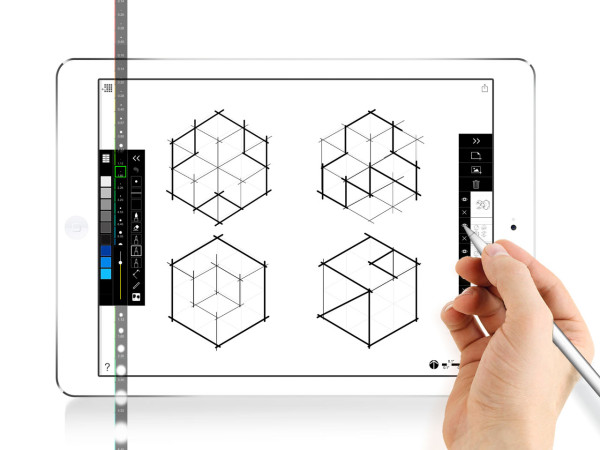 ScalePen brings ease back to architectural drawing by eliminating the need to keep track of your different line weights. The app brilliantly does it for you. It checks your drawing scale and zoom level regularly, then it assigns a calibrated set of technical pens to you automatically, all of which are the perfect sizes. That means, as you're moving around the drawing, the app dynamically responds by offering you what pens you need to make sure your drawings are consistent, therefore saving you an inordinate amount of time.
Download Morpholio's Trace app here.