Who doesn't love a nap? Even better are things that make naps easier and more cozy. Smarin are known for their nap-friendly lounge pieces and the France-based studio recently completed an installation in Dubai called the Nap Bar. Sounds like heaven, right?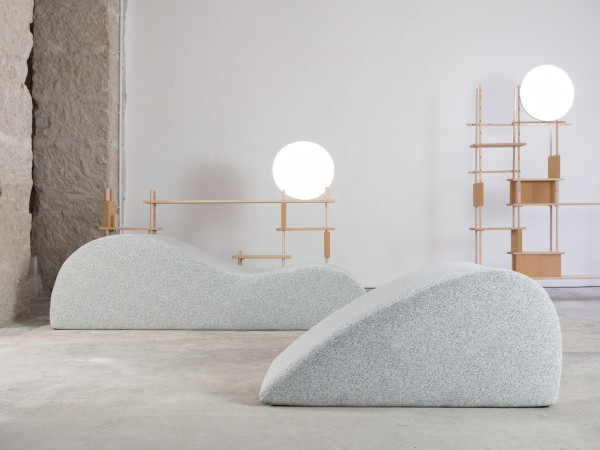 Nap Bar is equipped with everything one might need to get their nap on: special nap pillows, ponchos, original lullabies, special herb tea, and some essential oils. In a time of tech culture, the Nap Bar offers a places for you to take a break, disconnect, and recharge your own batteries, not your devices.
The space is outfitted with the curvy Dune loungers in new materials, along with other pieces of new furniture.
The Nap Bar installation runs through March 31st, 2016 at Artroom, edition II – Collective Loft in the Zumtobel Lighting warehouse at 6A Street, Al Quoz, Dubai.