Narwal T10 Is a Smart, Friendly + Quiet Robot That Also Mops Floors
The following post is brought to you by Narwal. Our partners are hand-picked by the Design Milk team because they represent the best in design.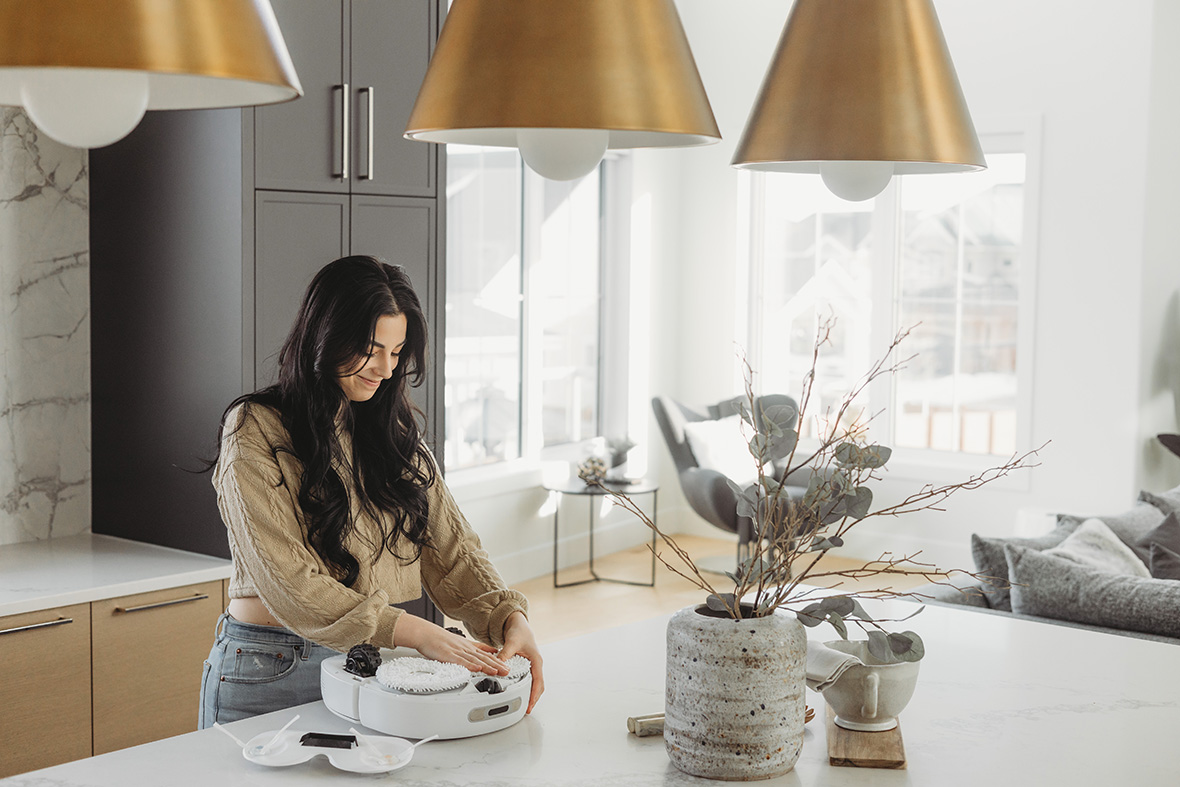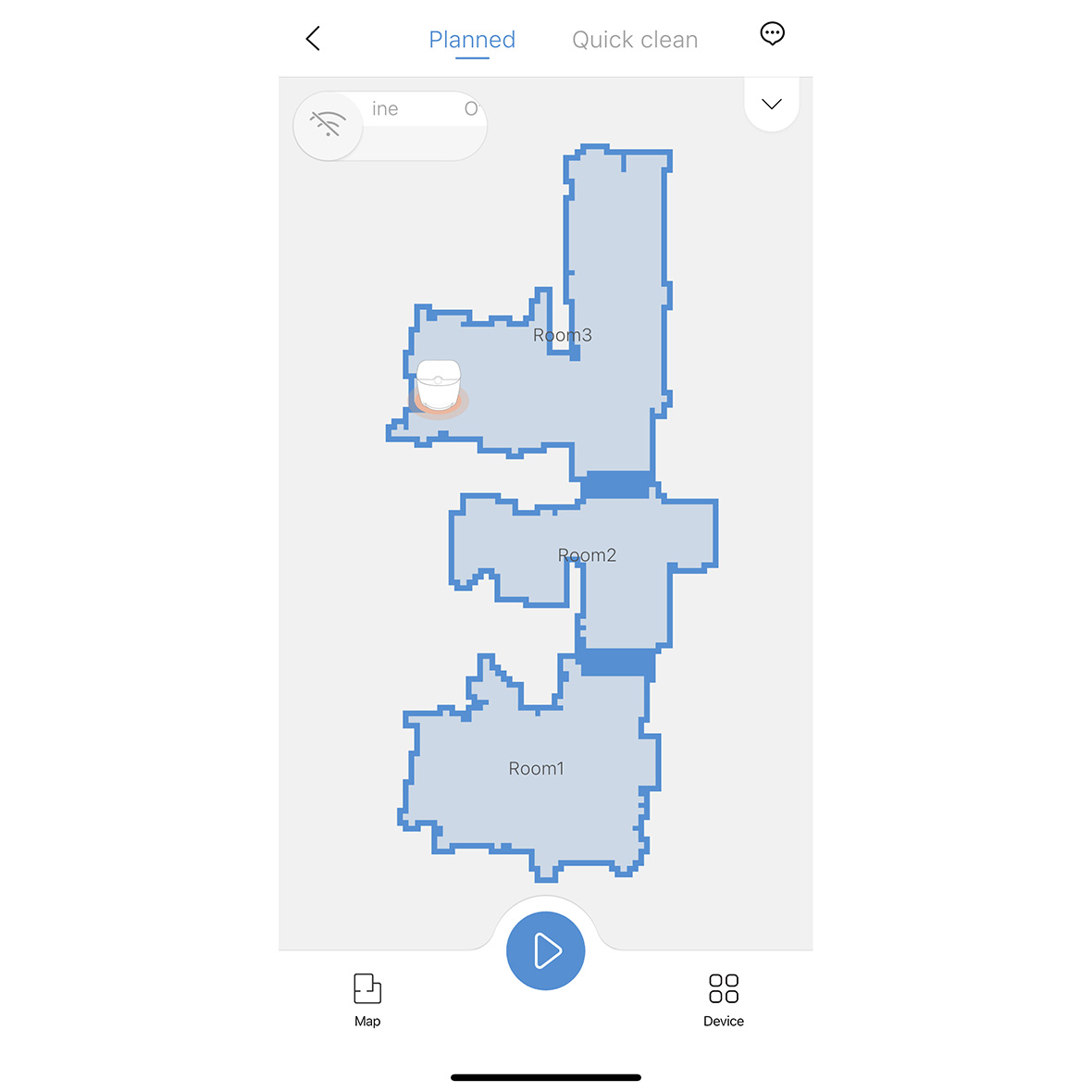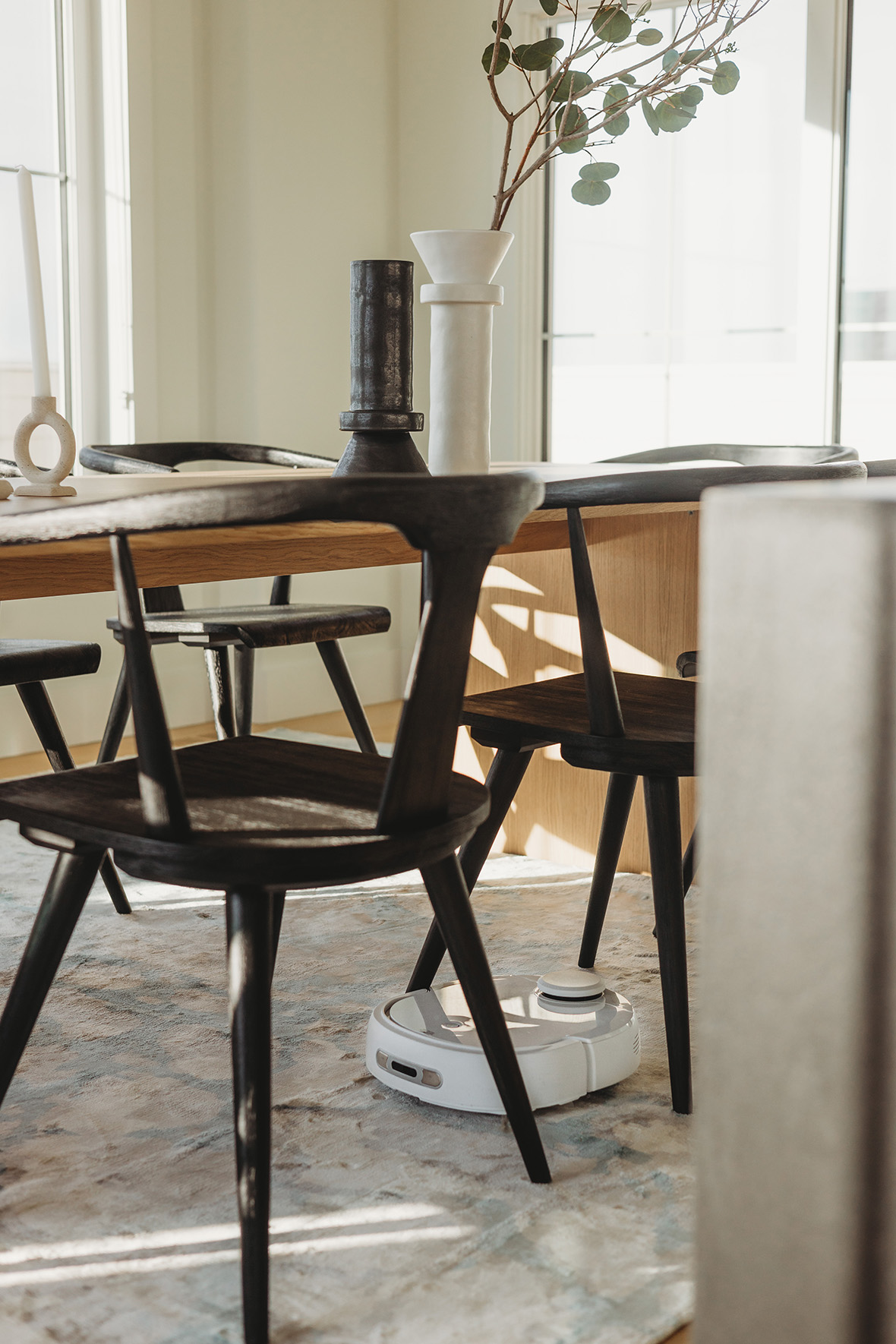 Narwal T10 Is a Smart, Friendly + Quiet Robot That Also Mops Floors
1/6 Photos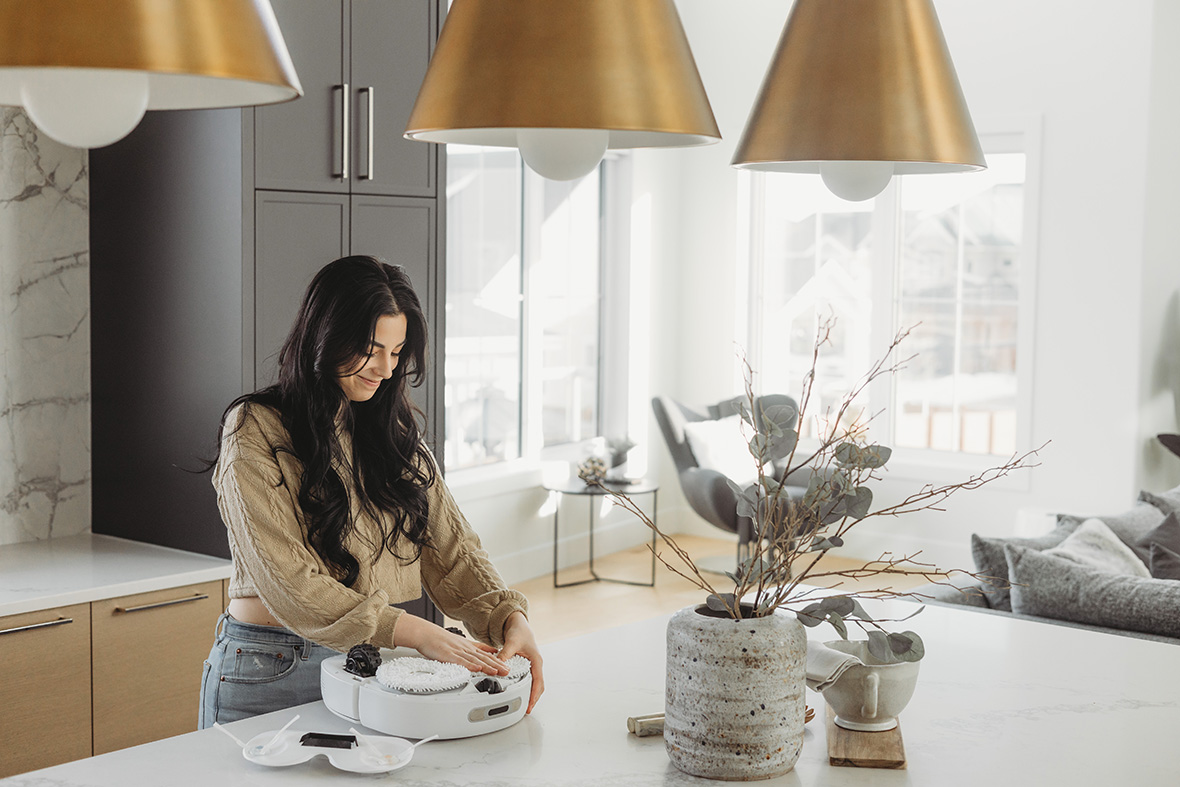 2/6 Photos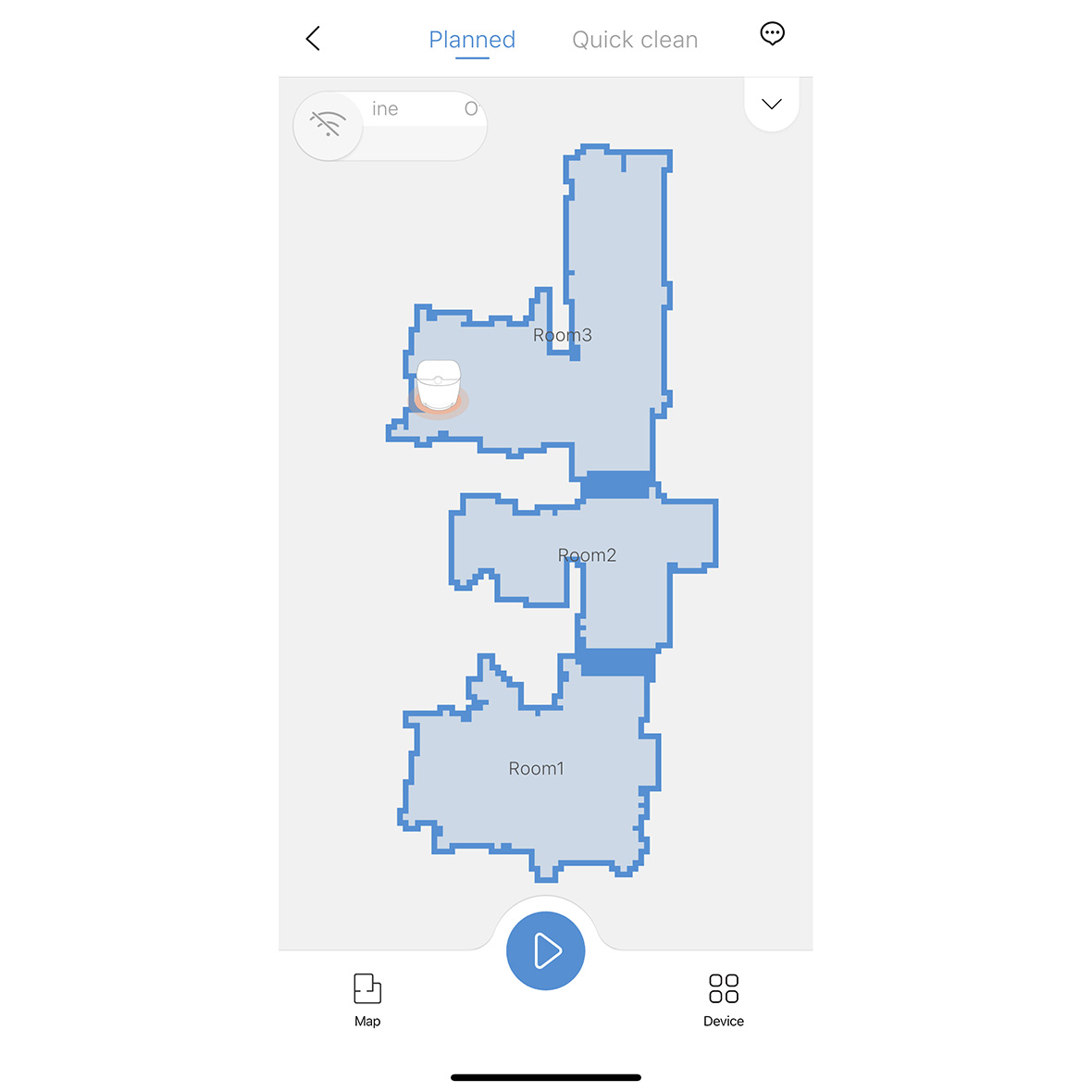 3/6 Photos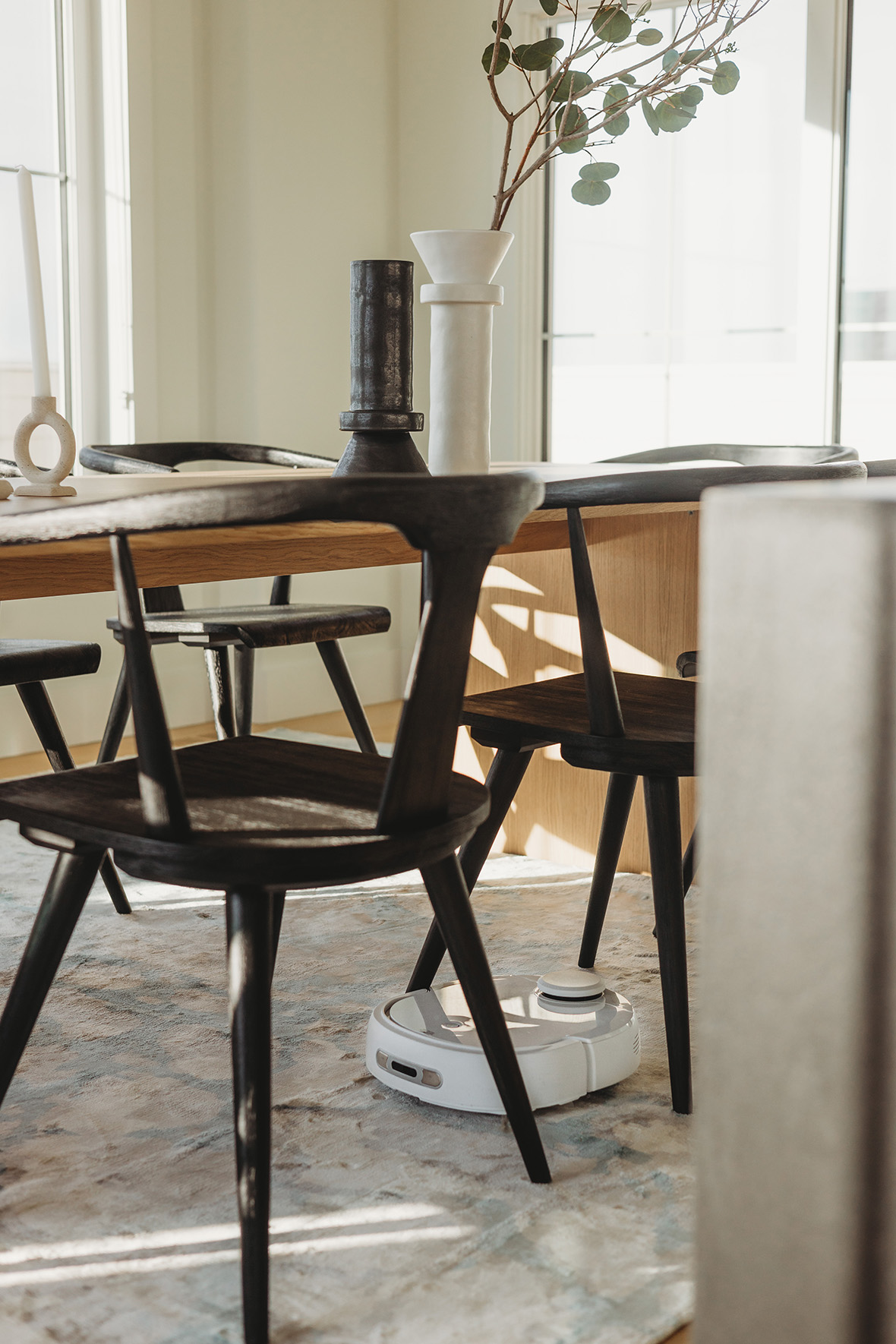 4/6 Photos
5/6 Photos
6/6 Photos
With their bulbous heads and long unicorn tusks, the narwhal is wrapped in a mythos of mystery and wonder. Dubbed the unicorns of the sea, these marine creatures must navigate an ever-changing obstacle course of ice floating across frigid waters to survive the extreme environments the animals call home. Fortunately for us, its analogous counterpart in name, shape, and function – a robotic vacuum known as Narwal (minus the "h") – shares the marine mammal's skill of navigation and water-faring abilities, but is engineered for the much calmer climes of the home.
The first thing you'll notice is the Narwal T10's design – it's a 2020 Red Dot Design Award winner. A cursory online search for "robot vacuums" will back numerous iterations of the same black puck design that defines the category. Like the different-but-same indistinguishable silhouettes of SUVs today, the noticeable similarities robot vacs are strongly attributable to function dictating form; robot vacuums must be small enough to slip under furniture and steer around tight corners, while also offering enough capacity to clean floors without requiring frequent emptying.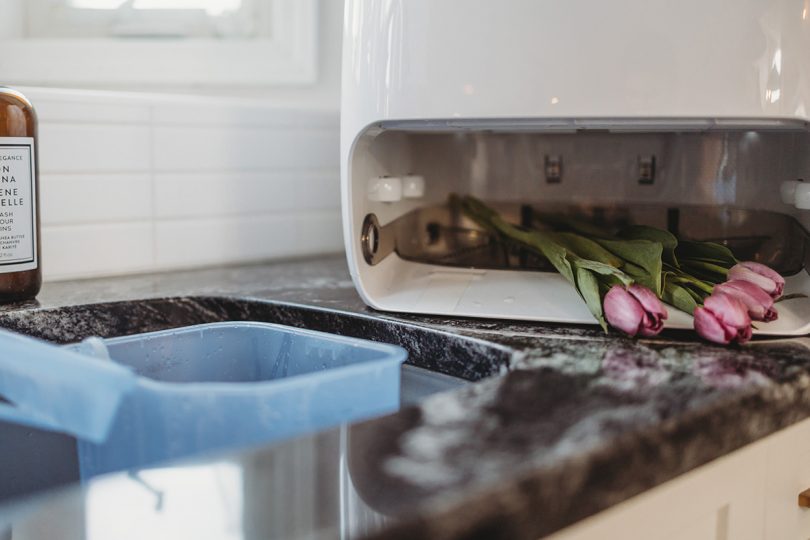 The Narwal attempts to break out of the mold with a dual vacuum and mop cleaning system design that can only be described as "cute" (at least that's what my wife expressed upon first impression). Composed of a charging dock and a slim robotic vacuum, both are encased in a shiny white design expressive of its namesake. It's also an embodiment of newer smart home's interpretation of minimalist modern design, one knowingly avoiding cold aesthetic austerity. With its softened curves, Narwal has a friendly presence. This intent of a warmer relationship extends to the option to name the vacuum like a pet (much to the chagrin of our two senior felines in my home).
But first and foremost, the Narwal has been designed to offset the responsibilities of keeping floors clean – whether that is to vacuum the floor of debris or wet mop hard surfaces. In regards to vacuuming, the Narwal relies on 1,800Pa suction and a pair of fast spinning triangular brushes that can ramp up spinning speed when needed. We observed the Narwal not only capably cleaning out large sections of dust underneath the bed and dresser (aka dust bunny hideout), its auto-sensors capably preventing entanglement when faced with accumulations of wayward pet or human hair.
Most importantly, the Narwal T10's combination of onboard ToF sensor, LIDAR Navigation, LSD Laser mapping algorithms, and Simultaneous Localization and Mapping (SLAM) technologies gave the vacuum the ability to "see" all of the obstacles and navigate around narrow sections connecting bedroom to bathroom to office while avoiding the objects occupying our furnished rooms. We were caught by surprise when we found the white vacuum traversing over an elevated bathroom hard floor mat and even a nearby weight scale, two obstacles that have either deterred other robot vacuums or resulted in them getting stuck. It's a tight floor plan that has foiled even some of the newest and most expensive robot vacuums in the past, but Narwal was always able to do its duties on schedule and return back a few minutes later to its base to recharge without concern.
If there's any want we have for Narwal 2.0, it's the addition of a self-emptying dust bin. In lieu of it, the T10 houses the means to mop surfaces both wet or dry (think Swiffer, but better). The bulbous base houses two dual 1.3 gallon tanks – one for clean water and the other for waste water. The mop function can use optional antibacterial detergent sheets that dissolve into a cleaning solution for an extra bit of cleaning power; this is sprayed onto each of the Narwal's two add-on 6-inch, 5mm tufted mop pads before it sets out to do its robotic duties. The pair of soft brush heads spin and spot clean, resulting in a commendable job of agitating normal kitchen floor stains and buffing floors clean. It's even intelligent enough to determine just how dirty those two mops are before cleaning and drying them to prevent odors and ready them for tomorrow's schedule.
Finally, one muted detail is… how quiet the Narwal operates. Compared to other robot vacuums we've tested, the Narwal didn't compel us to reach for our noise-canceling headphones. Whether set in Normal or Quiet mode, the Narwal T10 sucked up dust, pet hair, and the errant remains of desk side lunches with a hushed exhaust that we dare call polite. Pair that with the fact that the vacuum filters exhaust through a HEPA 10 filter, and the Narwal 2-in-1 vacuum keeps the air as clean as the floors it hoovers up.
The Narwal T10 Robot Vacuum is available to vacuum and shine floors at shop.narwal.com.