Nature Dictated the Floorplan of This Secluded Home in the Forest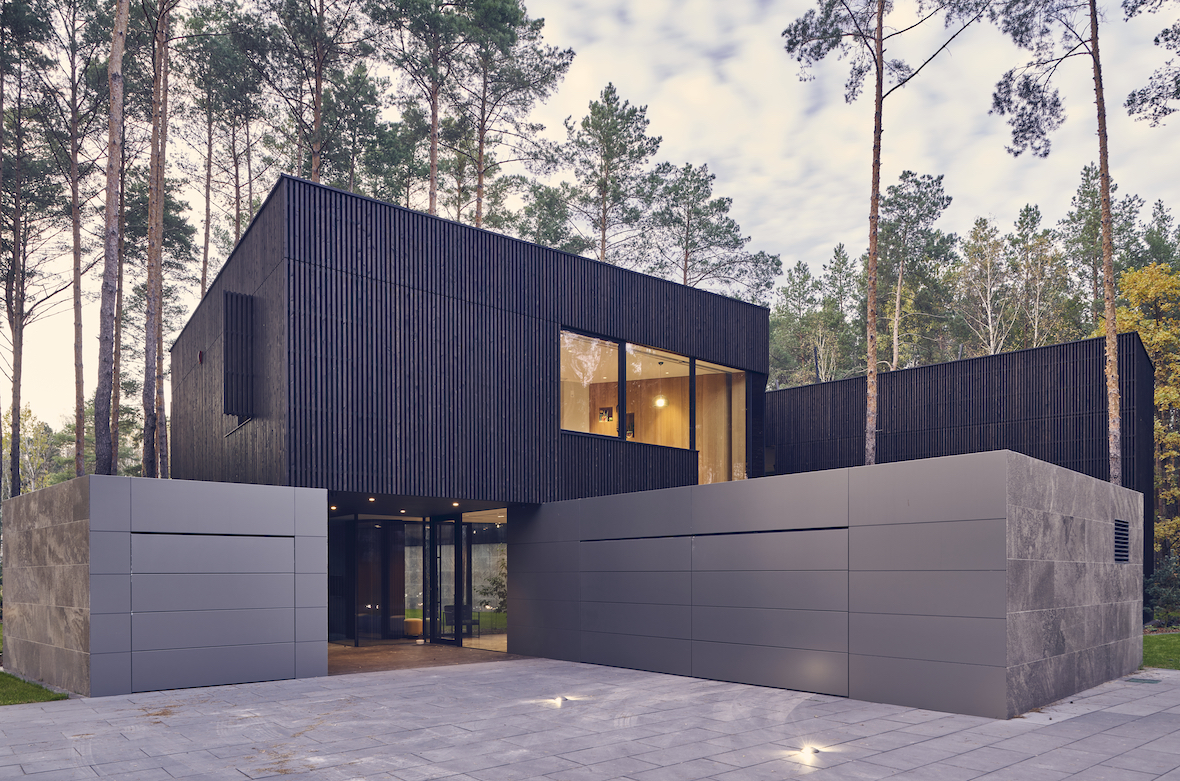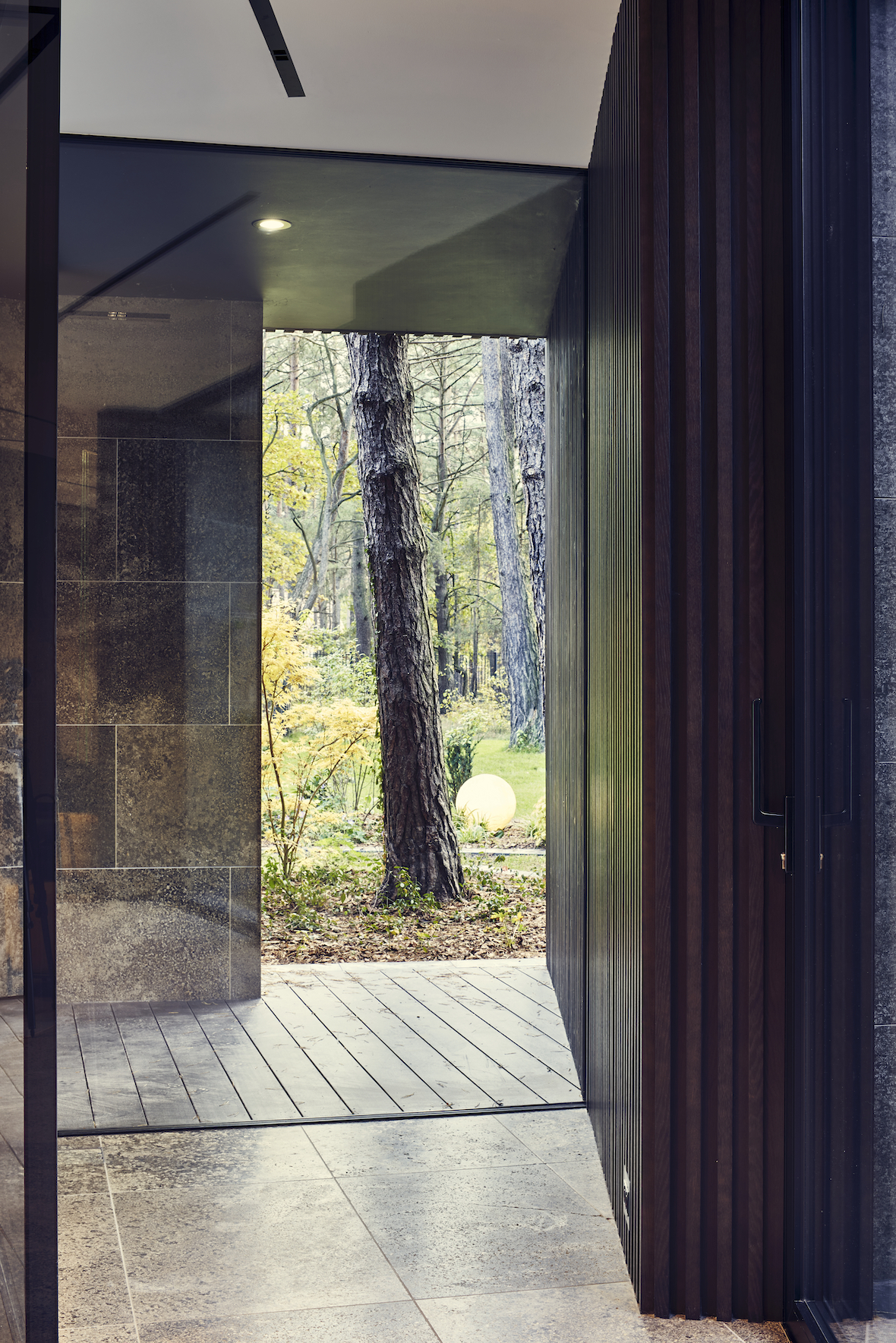 Nature Dictated the Floorplan of This Secluded Home in the Forest
1/15 Photos
2/15 Photos
3/15 Photos
4/15 Photos
5/15 Photos
6/15 Photos
7/15 Photos
8/15 Photos
9/15 Photos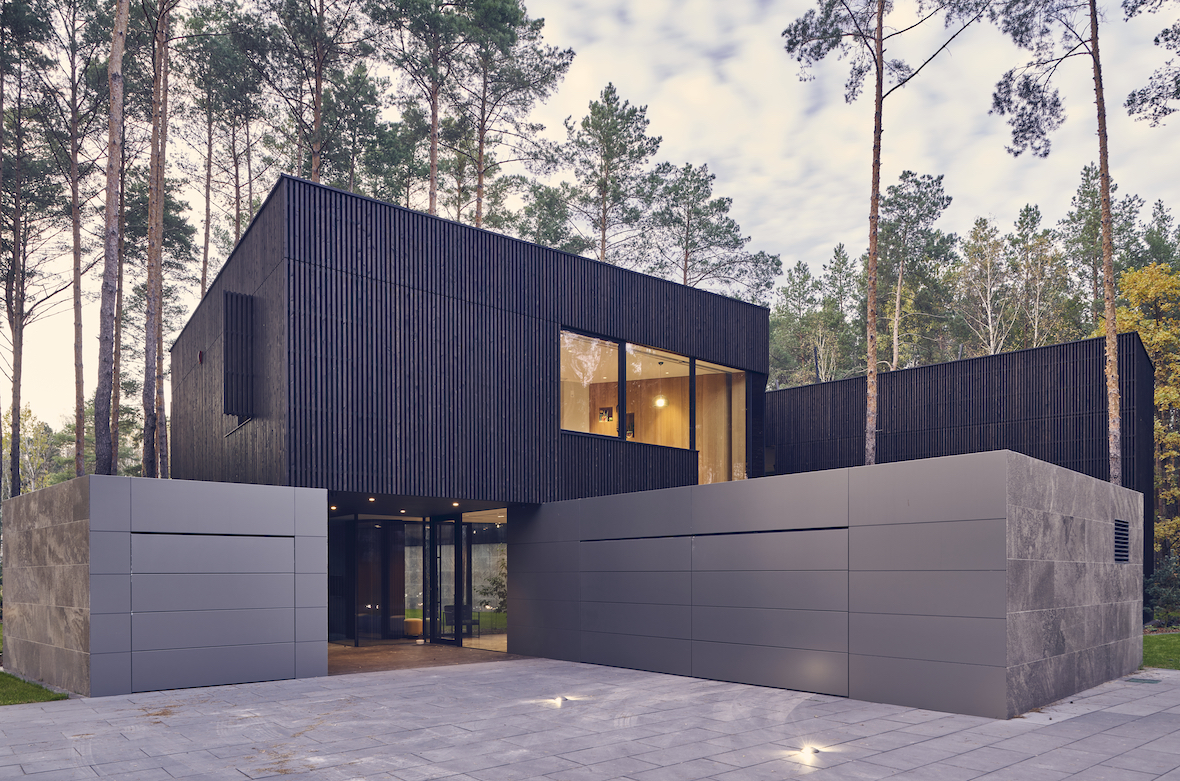 10/15 Photos
11/15 Photos
12/15 Photos
13/15 Photos
14/15 Photos
15/15 Photos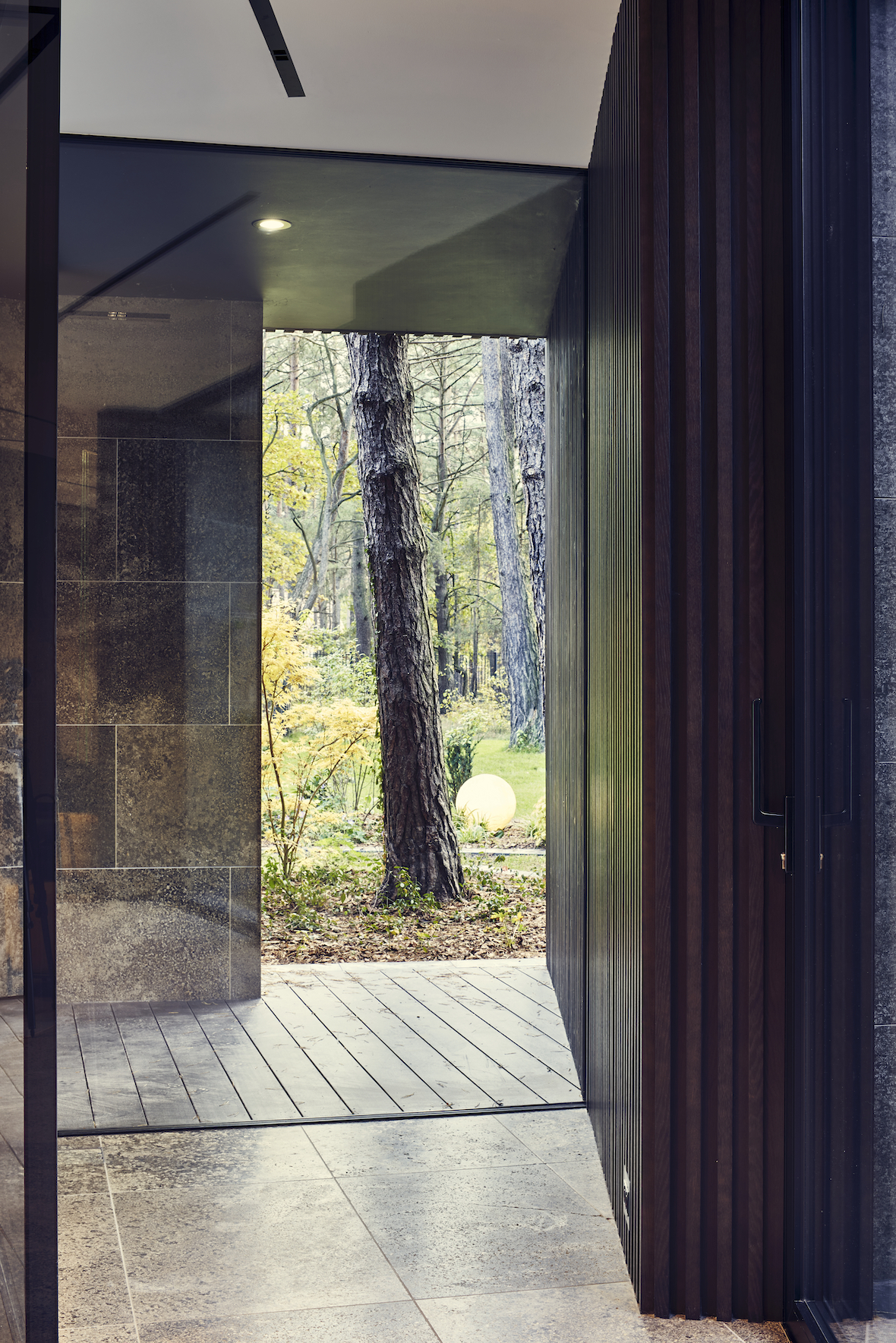 To say this is a unique home is not hyperbole. The Wind House designed by Polish design studio Mobius Architekci has a one-of-a-kind layout that has been dictated by the dense pine forest that it lives in. This forest is a natural extension of the Kampinos Forest and the home is situated in the eastern part of the national park border. Przemek Olczyk, founder of the studio, started the design process by marking out the wooded areas on the plot that he wanted to leave intact. From there, the shape of building followed.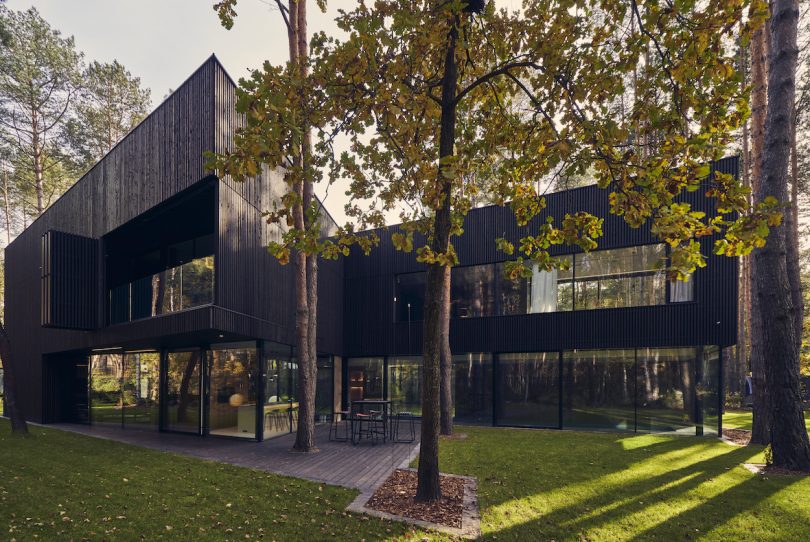 The exterior of the home is made of Siberian larch wood in an openwork arrangement. Window openings are concealed with wooden lamellas and customized, openwork louvres use the same wood to give the building its monolith-like appearance. The natural stone used in some areas of the facade actually penetrate through into the interiors, blurring the line between indoors and outdoors.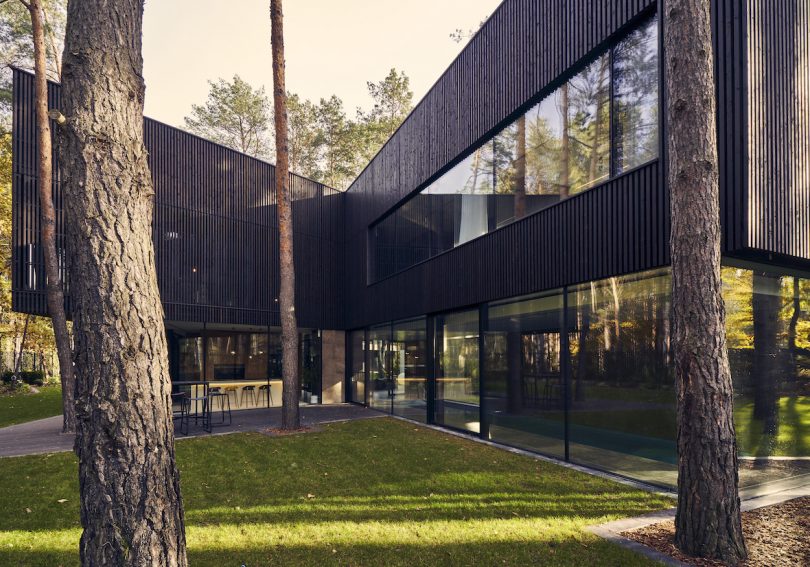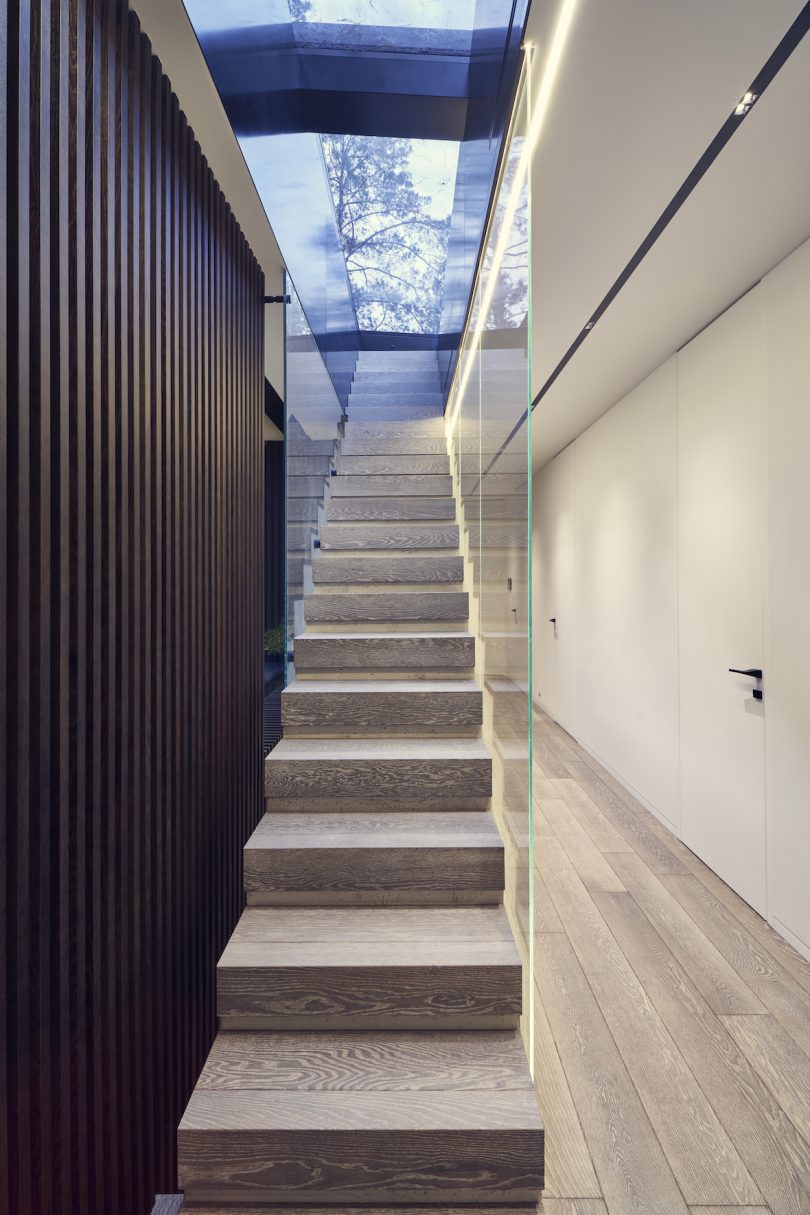 In addition to the multiple glass windows, a skylight provides access to the usable part of the roof, once again giving the homeowners a constant connection to nature.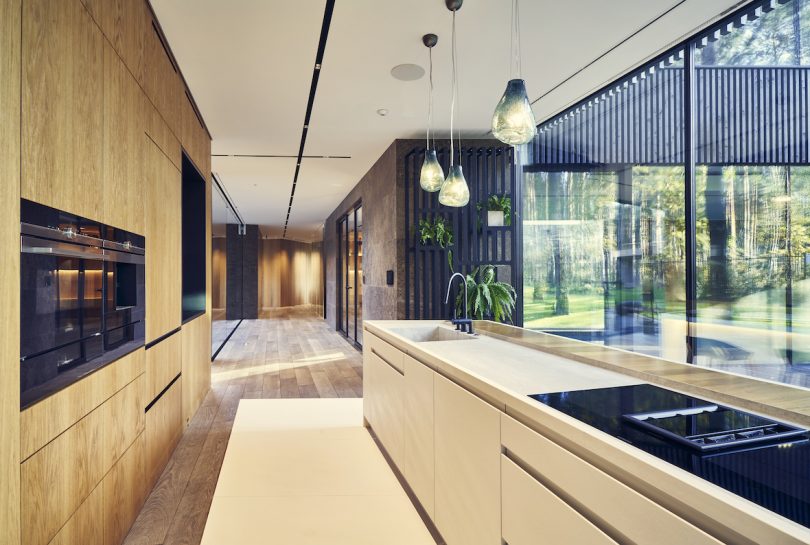 The many axes of the building head straight into the forest, and because of the number of glass windows, it's not quickly discernible as to which part of the home you're in, an experience that average residential buildings don't create. Moving through this home is meant to be a surprising experience.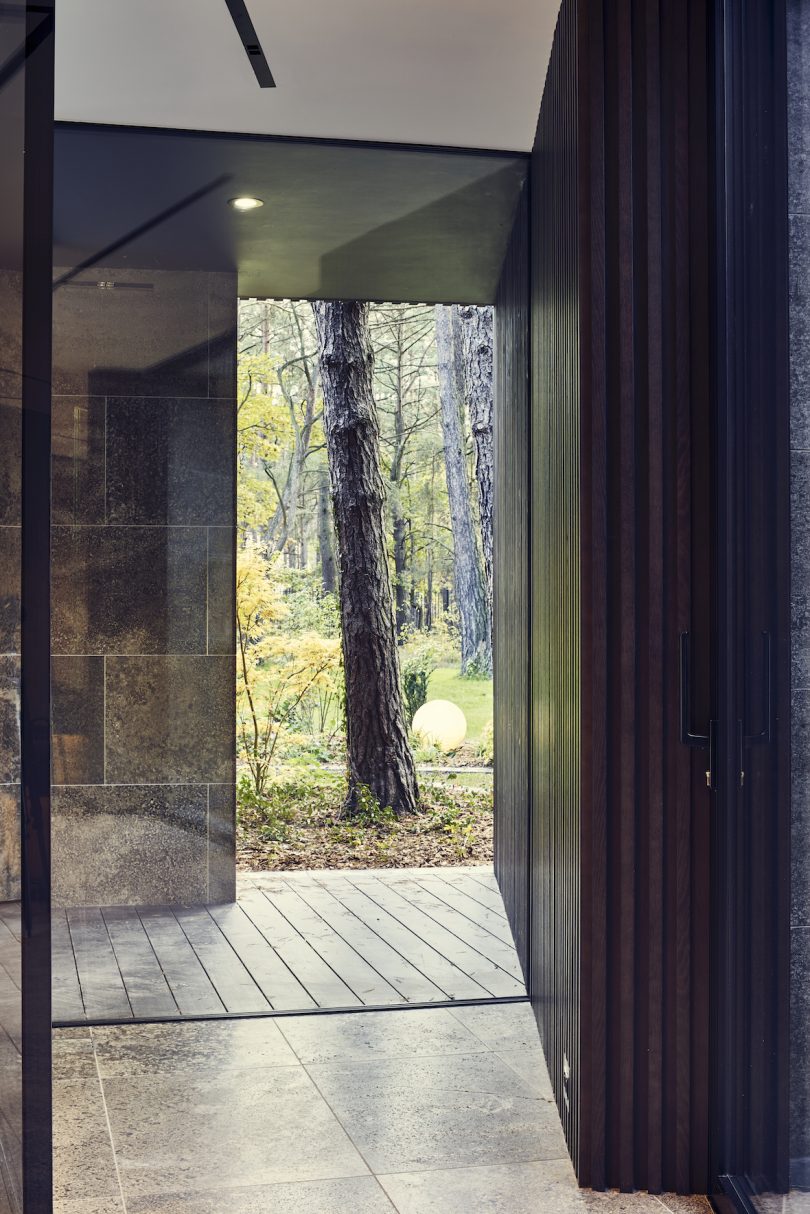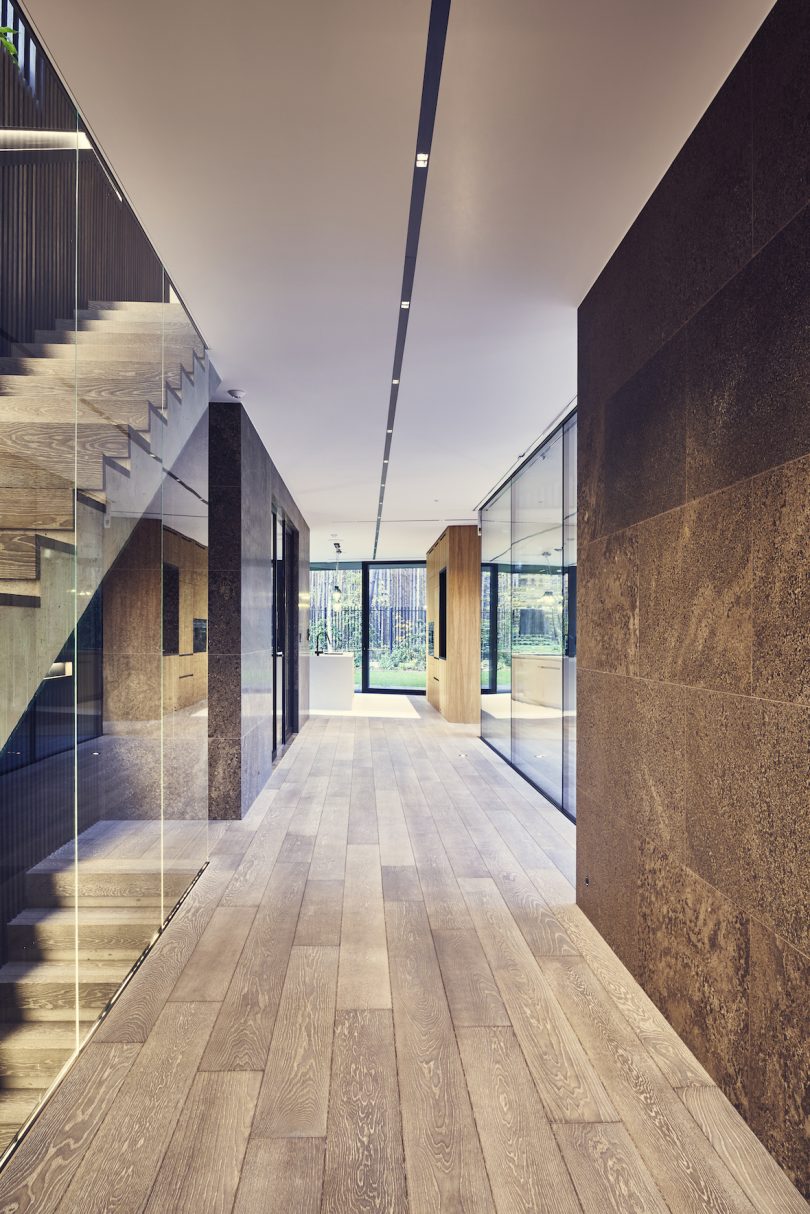 Photos by Paweł Ulatowski.