Italian marble company Kreoo makes you think about marble completely differently by the inventive ways they use it. Their nature-inspired collection of outdoor seating, designed by Enzo Berti, elegantly pairs marble with wood to complete the organic shapes.
Like giant river rocks, Pavè Stone is a seating system that combines a marble base with a wood seat.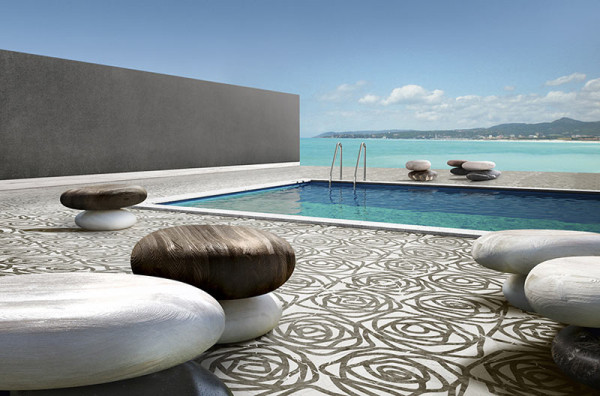 Pavè Log adds a wood beam to the stones for additional seating.
River & Stream offers a sculptural and sleek place to sit, also made from marble and wood pebble-like components.
OASI mimics the look of tropical islands when looking down at them. Layers of marble hold a heat-treated ash seat that works indoors or out.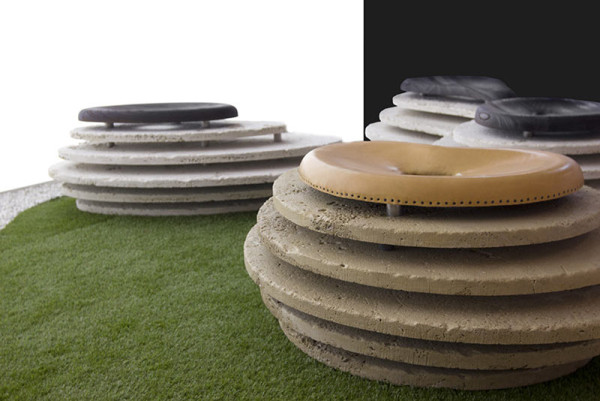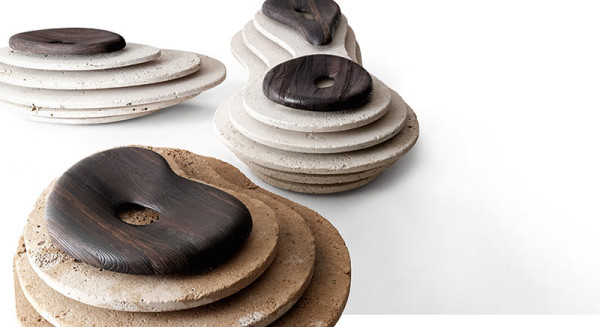 Moon is a flexible system that can be hooked together to create a larger composition. The marble-topped design acts as a table or a stool.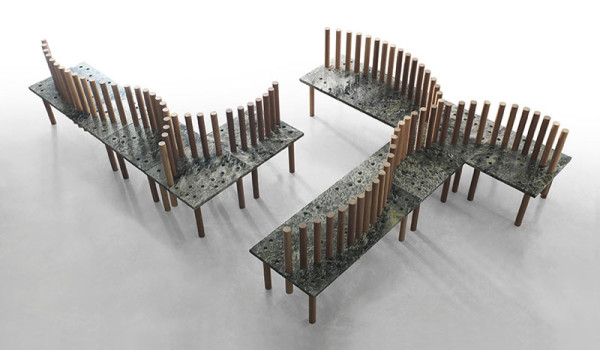 Grove is a modular bench system with marble seats and Iroko wood pillars that curve to create seating areas.