It's time to start poppin… chairs?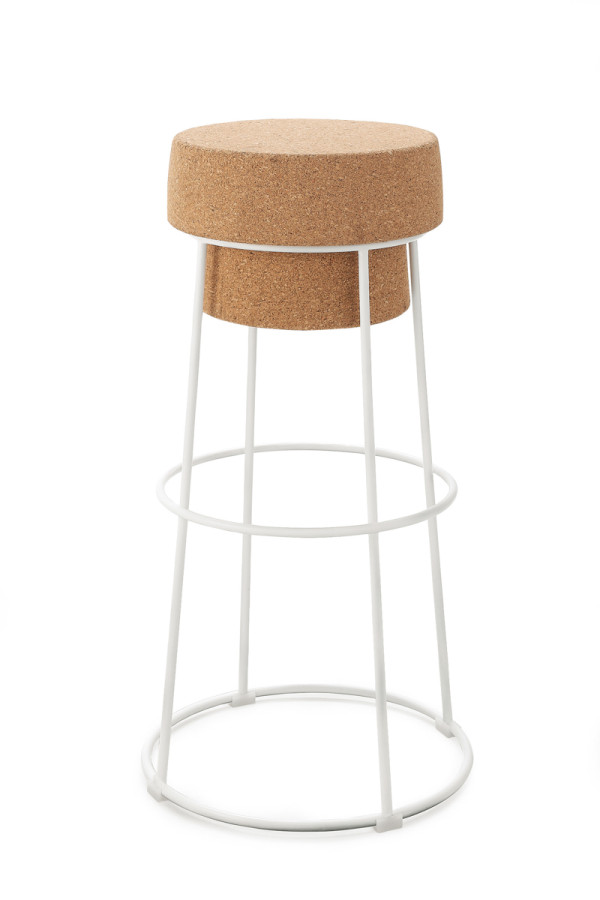 Yup. The Bouchon Chair is a cork-based chair that's inspired by a bottle cap. Designed by Radice & Orlandini for Domitalia, it's modeled after the iconic champagne cork. Its recognizable shape makes it easy for everyone to embrace, and also gives it potential to become a lasting classic.
The cork seat sits in the metal legs without the need for screws, which takes advantage of the natural friction of the material, just like a real champagne cork. When Domitalia came up with the idea of cork, they instinctively devised a shape in which the mind's eye is inseparable from the material itself. Thus, the bottle cap chair.
Bouchon won the international 2013 Good Design Award.